Utillian is a well-known manufacturer of vaporizers who are known for their innovative designs, and they never disappoint with their newest releases. The Utillian 5 was the first wax pen made by Utillian, and it quickly became one of the leading wax pens on the market. The company was keen on making updates to the device to enhance its performance further, and in 2021 they released the Utillian 5(v3) with some updated features.
The Utillian 5(v3) is one of the best wax pens at an affordable price, and there is a lot to learn about this version. Today at Sociedelic, we will look into details of what the Utillian 5(v3) is all about!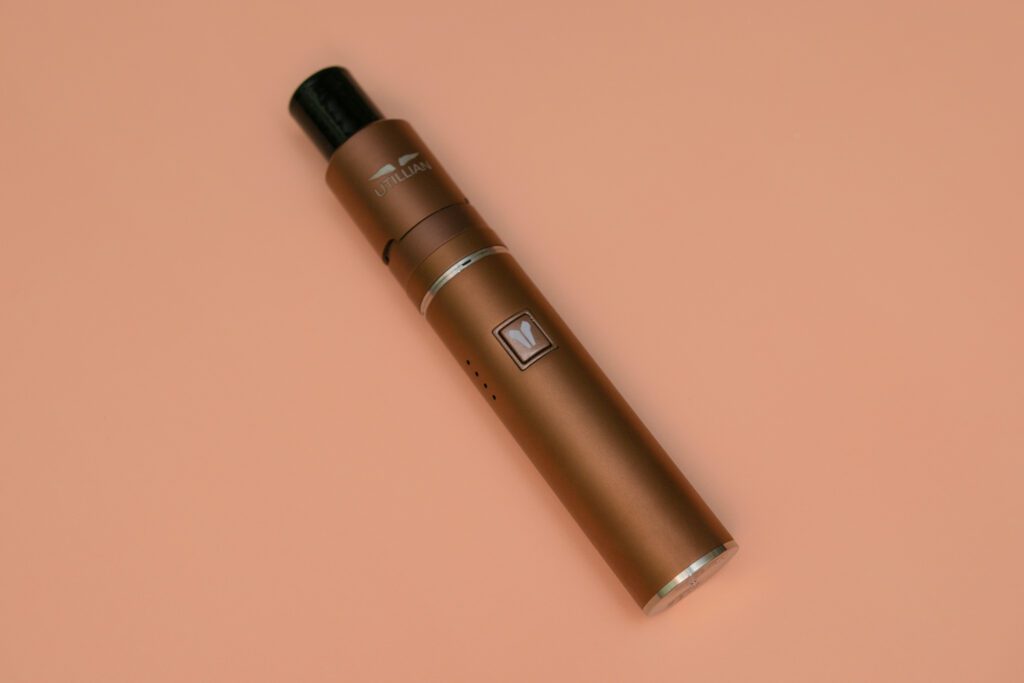 Utillian 5 (v3) Wax Pen
Utillian is a Canadian company that has been making great dry herb vaporizers for the last 8 years. They have just released their latest model the Utillian 5 (v3), which features a glass bubbler attachment. This is a great vape for those who want to enjoy their cannabis in a more flavorful way. The glass bubbler attachment helps to cool down the vapor and make it more enjoyable to inhale. Utillian has also included an upgraded heating chamber in the third version, which makes it easier to evenly heat your wax.
Utillian 5 (v3) is one of the most affordable options for raw concentrates that we have come across. It couldn't have come soon enough, as we have been experimenting with more and more cannabis products lately. Utillian 5 (v3) is a great option for those who want to experiment with new products without breaking the bank.
This wax pen is a workhorse that packs an impressive 1500mah battery and 4 different heat settings. The 2 black ceramic coils are great for better extraction, while the USB charging port means you never have to worry about running out of juice!
What's new
A newly updated atomizer heating element with a black ceramic mouthpiece design and an integrated loading tool and splash guard has been added to the Utillian 5 (v3).
The Utillian 5 wax pen is the company's flagship vaporizer, designed with heavy dabbers in mind, it produces thick foggy clouds and provides hits that are described as being like a steam train!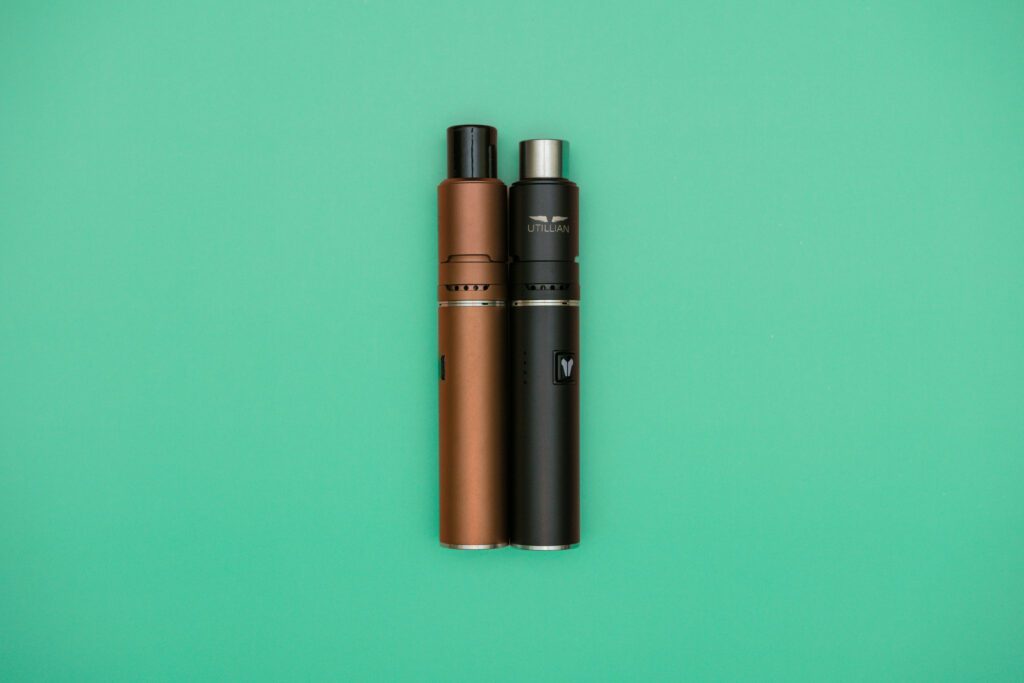 The Utillian 5 was already a great vaporizer for those who enjoy large dabs, and the new features make it even better. The ceramic mouthpiece helps to provide smooth and flavorful hits, while the loading tool and splash guard make it easier to load the chamber and keep things clean.
This is a fantastic improvement for medicinal users, as all they have to do now is scoop the mouthpiece tool and then replace it on the device. You won't have to worry about the sticky resin sticking to your dab tool or any other cleaning that comes with the old method because you won't need it.
Design & Build Quality
The Utillian 5 v3 wax pen measures 127 mm from top to bottom and 22 mm in diameter, weighing in at 138g. The chamber is made of Pyrex glass, which has a capacity of 0.5ml.
The Utillian 5 also works with smaller dosages, but if you do, you'll have to clean the chamber more frequently. The Utillian 5 has a solid feel in the hand, with all of the parts fitting together well. The threads are smooth and there are no jagged edges to be found anywhere.
The build quality of this wax pen is excellent, as Utillian has done with previous wax pens.
In the Box:
The Utillian 5 Wax Pen Unit
x1 Twisted Kanthal Coil
x1 Triple Titanium Coil
x1 USB Cable
x2 Mouthpiece O-Rings
x2 Atomizer Cap O-Rings
x1 Packing Tool
x1 Manual
How to Use
To use the Utillian 5, start by removing the mouthpiece and loading your wax into the chamber. We found that using the integrated loading tool made this process a lot easier and cleaner. Once your wax is loaded, replace the mouthpiece and screw on the atomizer.
Now it's time to turn on the Utillian 5 by clicking the power button five times rapidly. The Utillian 5 will then enter standby mode and the LED will flash white. To begin heating, press and hold the power button.
Voltages and Coils
The Utillian 5 (v3) provides 4 pre-set voltage settings: 2.2v, 2.4v, 2.8v and 3.2v. As always the lower voltages are better for flavor profiles while higher heat will create bigger clouds with more terpenes! The Triple Titanium Coils work best at high temperatures and produce intense flavor when used at higher heat settings. You'll get better terpene profiles with lower voltages when using the Dual Kanthal.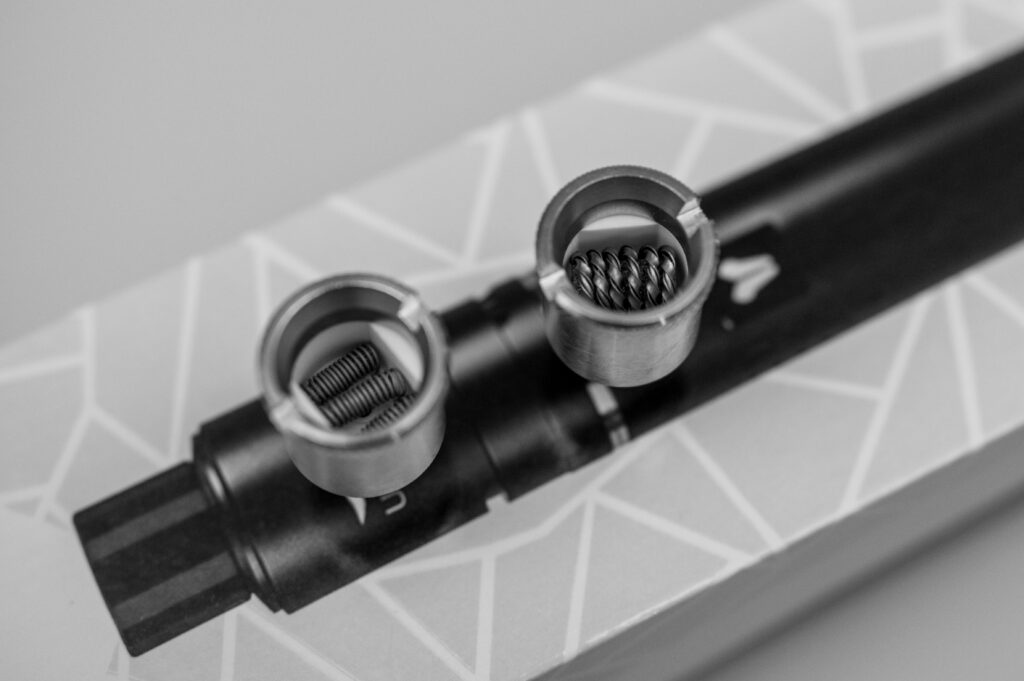 Vapor Quality
When it comes to dabbing concentrates, the Utillian 5 v3 excels. The two coils that come with this device are not just any old ones. The Triple Titanium and Twisted Kanthal both offer outstanding clouds with excellent flavor production. Each one has its unique properties which make them perfect for producing excellent clouds while also providing great flavor output when used correctly.
This was such a joy in reviewing because these devices do deserve all the hype surrounding them.
Because it can handle both small and large loads, the Utillian 5 wax pen is an efficient device for using any type of concentrate. The two ceramic coils provide better efficiency by producing less waste from your concentrates as well as working well with most types of resins such as diamond sauce, live rosin, sugars/badders, or live resin.
Adjustable Airflow
The Utillian 5(v3) features an adjustable airflow ring that can be opened up to four small holes on the bottom of its atomizer, with one open airway giving limited draw and producing cloudy vapor at lower temperatures while two or three openings work best for higher heat settings. Users simply need to turn this part according to their personal preference!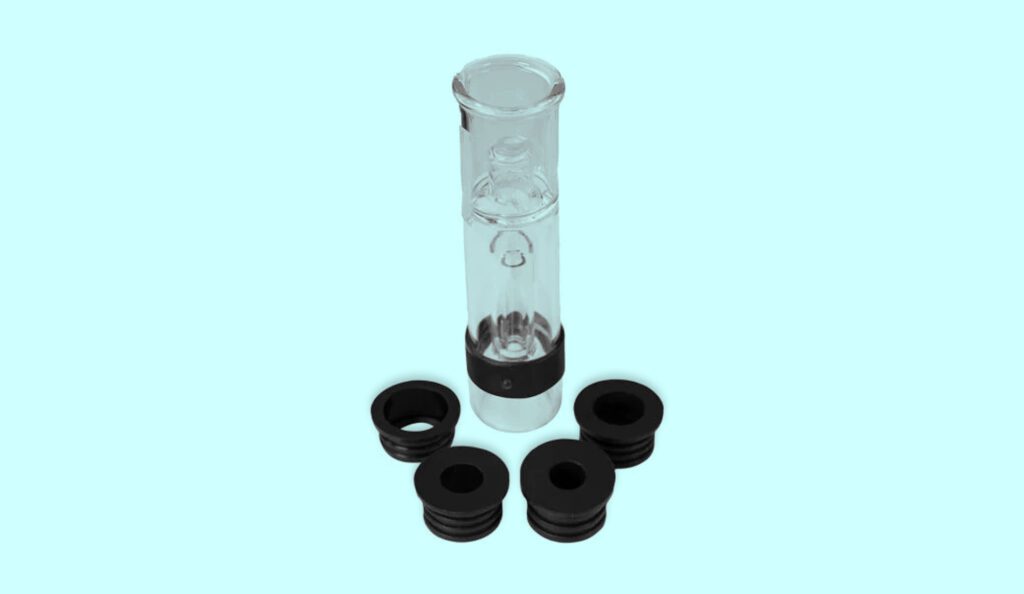 Utillian Glass Bubbler
The Water Bubbler is a must-have accessory for all vapor users. With this add-on, you can take your sessions to the next level by adding water filtration and cooling down while enjoying smoother draws!
The Utillian 5(v3) attachment for the 14mm whip bubbler is perfect in every way. It ensures smooth vapors, adds variety to your vaping experience, and looks great too!
Optional Bubbler Box:
1x Utillian Glass Bubbler
1x Utillian 2 Adapter
1x Utillian 5 Adapter
1x Utillian 420/421 Adapter
1x Utillian 620 Adapter
1x Rollstop Sleeve
The Utillian Bubbler is a great way to enjoy your vapor sesh and get the most out of your dry herb. The bubbler is made of high-quality borosilicate glass and is compatible with a variety of vaporizers, including the Utillian 2, Utillian 5, Utillian 420/421, Utillian 620, Dr. Dabber Stella, Linx Blaze, Linx Hypnos Zero, Puffco Plus, Arizer Solo 2, DaVinci IQC, DaVinci IQ2, Dynavap M 2021, DaVinci MIQRO, Arizer ArGo, Arizer Air 2 and Linx Gaia. The bubbler is easy to use and easy to clean, making it a great addition to any vaporizer collection.
You can pick up the Optional Bubbler from TVape (UK – Germany, Vapo-City).
Final words
Overall, the Utillian 5 V3 is a great option for anyone looking for a powerful wax pen that is easy to use and comes with some handy new features. If you're looking for a powerful and easy-to-use wax pen, the Utillian 5 V3 is a great option.
We would highly recommend this product to anyone looking for an affordable option for raw concentrates.
You can buy the Utillian 5(v3) directly from our friends at TVape (UK – Germany, France, Vapo-City).
If you have any further questions about the Utillian 5(v3) Wax Pen or the Optional Bubbler, please leave a comment below and we will do our best to answer them. Alternatively, you can also get in touch with us directly through our website or social media pages. We hope you have found this article helpful and that it has answered all of your questions. Thank you for reading!