Dr. Dabber is a famous brand within the concentrate vaping world, which uses the latest technology advancements in manufacturing their vaporizers. The Stella vaporizer pen was designed specifically for the next generation of dabbers and was modeled after the award-winning predecessor Dr. Dabber Aurora.
If you didn't know, the legendary Aurora was discontinued in July 2019, and was their best-selling vaporizer for several years, which won many awards, including the High Times Cannabis Cup in 2016. Stella, which means "star" in Latin, is a tribute to the Aurora vape, which was named after the Aurora Borealis, also known as the Northern Lights.
Taking Aurora's place, Dr. Dabber Stella is a futuristic-looking vaporizer that's compatible with wax, oil, CBD extracts and concentrates, with significant improvements in almost every category. Its performance is top-notch, and it was created with the true concentrate connoisseur in mind.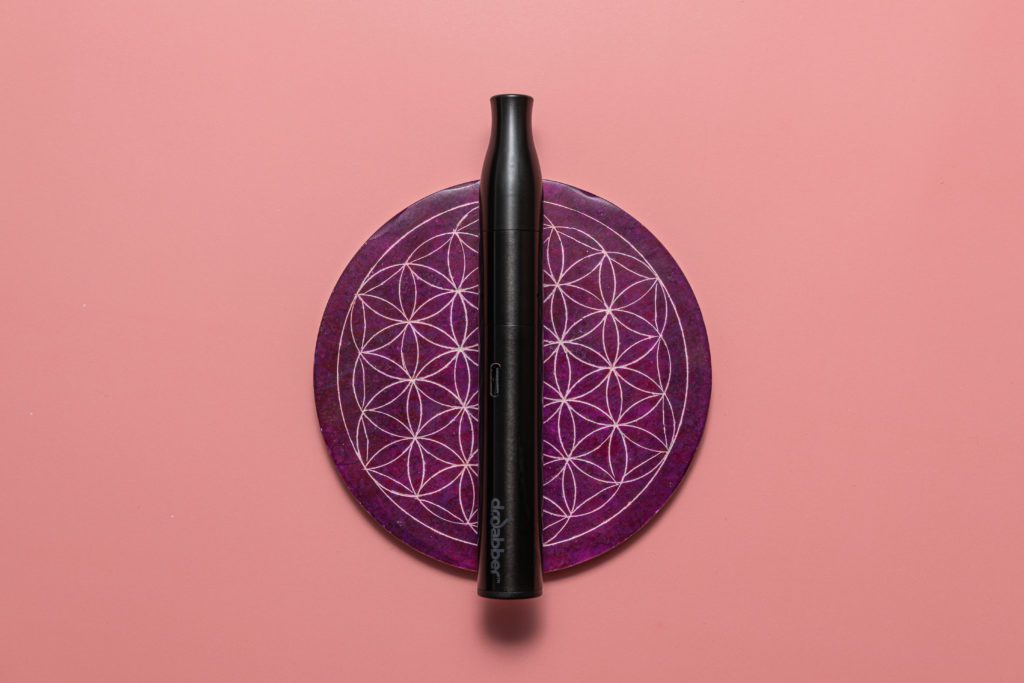 Dr. Dabber Stella Vaporizer
In terms of what vape enthusiasts want in a premium vaporizer; the Stella vaporizer checks off a lot of boxes. It has a stainless-steel body with a quartz chamber and a ceramic mouthpiece, offering a design that is convenient, discreet, and sturdy.
The Stella vaporizer is well-designed and attractive when compared to products in a similar price range and in terms of size, the Stella vaporizer is comparable to other premium vaporizers such as the Utillian 5.
The vape pen is made up of three main components: mouthpiece, coil and the battery. Let's dive deeper into the features you can expect to see.
Heating and Vapor Production
To prevent the wax from being burned, the Stella can adjust the voltage based on the desired temperature.
The Stella vaporizer uses a "floating coil" to help reduce heat transfer and prevent the device from overheating. The floating coil reduces contact between the ceramic chamber and the body of the pen, which helps to focus heat on the chamber itself and not waste energy elsewhere.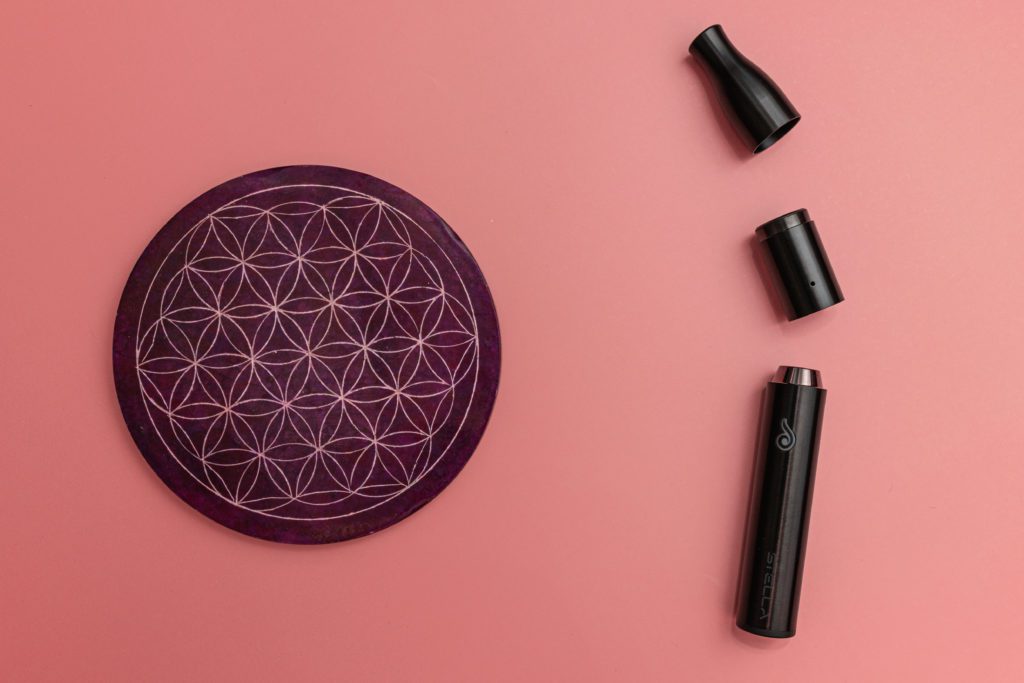 Because of the floating vaporizer chamber, you can enjoy high-quality vapor with a quick 5 to 10 second heat up time, depending on the heat setting you choose. By distributing heat proportionally, this design preserves and maximizes flavor.
Furthermore, it has a vortex-like airflow that dissipates heat, resulting in a cooler, milder vapor. The vapor produced is of excellent quality with a clean flavor, especially when the coil is clean.
The device has four different heat settings:
Purple: 460°F (238°C)
Green: 550°F (288°C)
Bluish-green: 630°F (332°C)
Orange: 775°F (413°C)
Battery and Performance
When it comes to vaporizers, battery life is one of the most crucial aspects, and Stella does not disappoint in this regard.
The vaporizer has a 600 mAh battery, which allows you to enjoy your vapor for a longer period of time. The Stella feature pass-through charging, which means you can use it while it charges.
A TCR (Temperature Coefficient Resistance) heating element has been added to Stella's battery, which is essential for vape pen performance. The voltage of the battery adjusts based on the desired temperature of the heating element, rather than being constant.
Temperature control has a number of advantages, including avoiding burnt hits, preserving wick and coil life, extending battery life, and improving overall vape consistency.
Built-In Silicone Filter/Airflow Regulator
The built-in silicone filter/airflow regulator on the Stella vaporizer is another feature that significantly improves vape performance due to the offset air inlets found within the vaporization chamber. It's also worth mentioning that the Stella vaporizer is manufactured from medical and food-grade materials.
To learn how to use the Dr. Dabber Stella vaporizer, watch this video.
What's in the box?
Dr. Dabber Stella Unit
Dr. Dabber Stella Atomizer
Loading Tool
USB-C Charger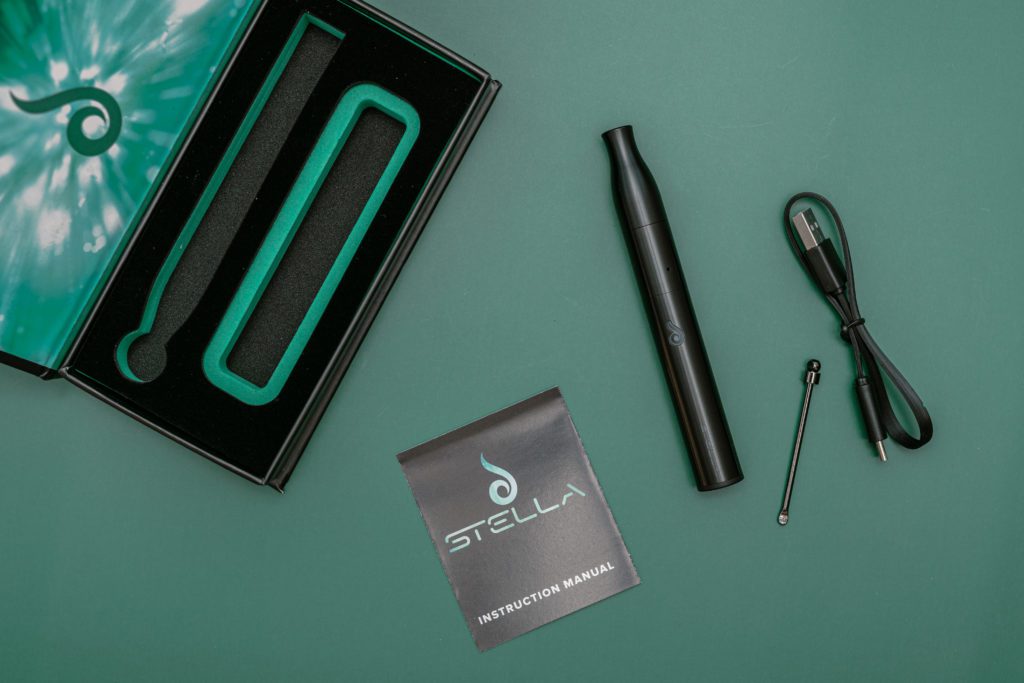 Overall, the device is very simple to use, with no unnecessary bells and whistles, and it produces high-quality results for both beginners and intermediate vapers.
If you're interested in getting your hands on Stella vape pen, please visit our friends at TVape store (Europe and UK – France).
To find out how the Stella matches up with other popular wax pens, visit "Best Wax Pens & Dab Pens 2021".
Feel free to leave a comment below if you have any questions about our review.