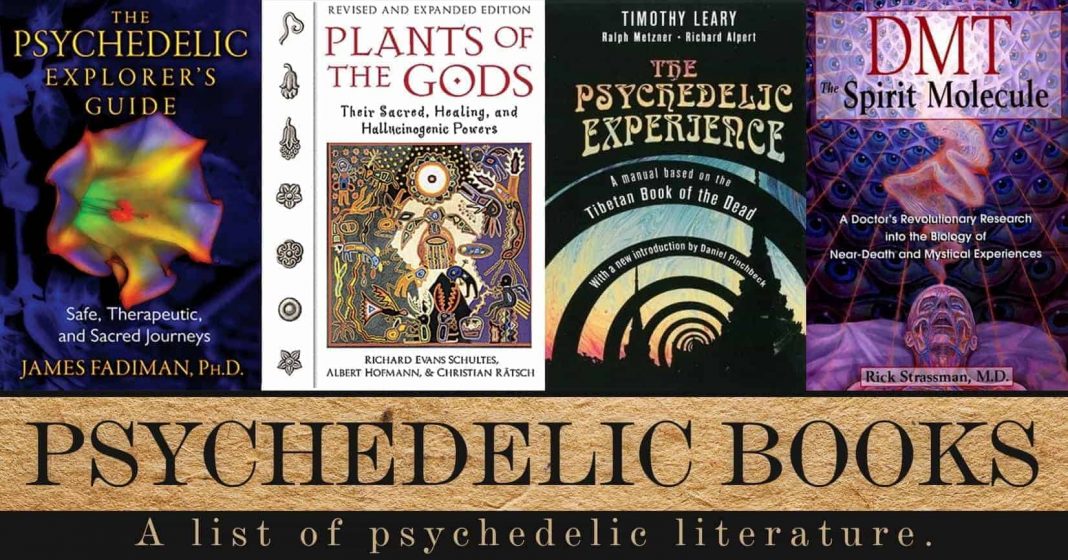 Psychedelic books have always constituted a large percentage of our reading time. Information about psychedelics can be found in movies, podcasts, and on various websites on the Internet, but books remain among the best resources available for expanding one's knowledge about psychedelics. So where to begin your journey into the inner workings of psychedelics and the mind? Well, the following psychedelic books are a great place to start.
This is a list of psychedelic literature, works related to psychedelic drugs and the psychedelic experience. Psychedelic books has also been defined as textual works that arose from the proliferation of psychiatric and psychotherapeutic research with hallucinogens during the 1950s and early 1960s in North America and Europe.
Here is our list of essential reading for any enthusiasts looking to not only expand their mind on a spiritual level, but also on an educational level as well.
Popular Psychedelics Books