The latest innovations in the concentrate industry are Dab Pens and Wax Vapes, becoming very popular methods of consumption because of their ease of use, portability and discretion. And of course, the leading benefit for vaping cannabis is that it's a healthier alternative than smoking flower.
In United States, cannabis concentrates is honestly an easier way to get your daily dose of THC, or providing the medical benefits of CBD and other compounds found in Cannabis plant. Researches show that pain, anxiety, acne and other conditions can be alleviated with CBD. Therefore, it can be one of the best options to try cannabis.
What is Dab / Wax?
Due to the plant's benefits and advantages, the proponents of the dabbing method have developed a new form to be able to consume cannabis in a healthy way.
Dabbing is a process that uses a water pipe called Dab Rig to inhale cannabis concentrates (which contain higher concentrations of active compounds) such as wax, budder, shatter or crumble. These concentrates are placed into the heating chamber on an element called "nail" and transforming them into vapor. Cannabis wax can contain up to 90% THC and deliver a true one-of-a-kind high level.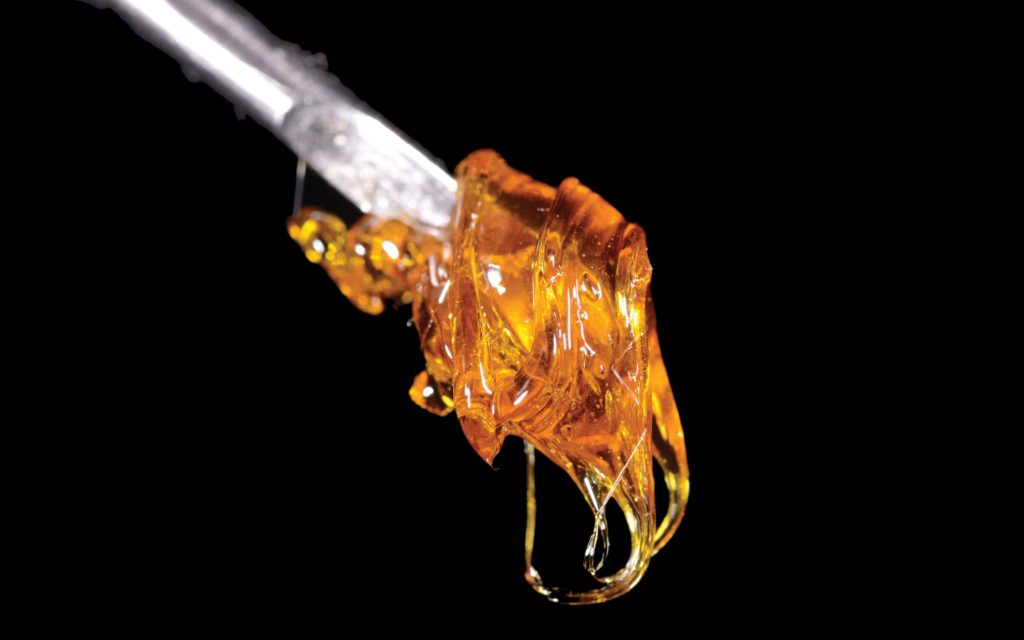 The majority of vaporizers are portable today, and if you want to actually "vape" your wax instead of combust it, you should invest in a high-quality model, preferably one that has titanium coils to avoid the accidental combustion and enjoy cannabis wax without the smoke.
There are different vaporizers available on the market today, depending on which Cannabis products you want to vaporize. In essence, most dab pens, also known as wax pens have the same components as a vaporizer: a battery and heating element. Once it is heated and turned into vapor, it can be inhaled by the user through its mouthpiece, but it's not as harsh on your throat and lungs.
Utillian 5 – Flavor of the vapor
The brand Utillian we know is committed by creating reliable units of top-grade materials, which provide the best vaping experience. They have a great track record of producing quality vaporizers and their latest wax vaporizer is certainly no different.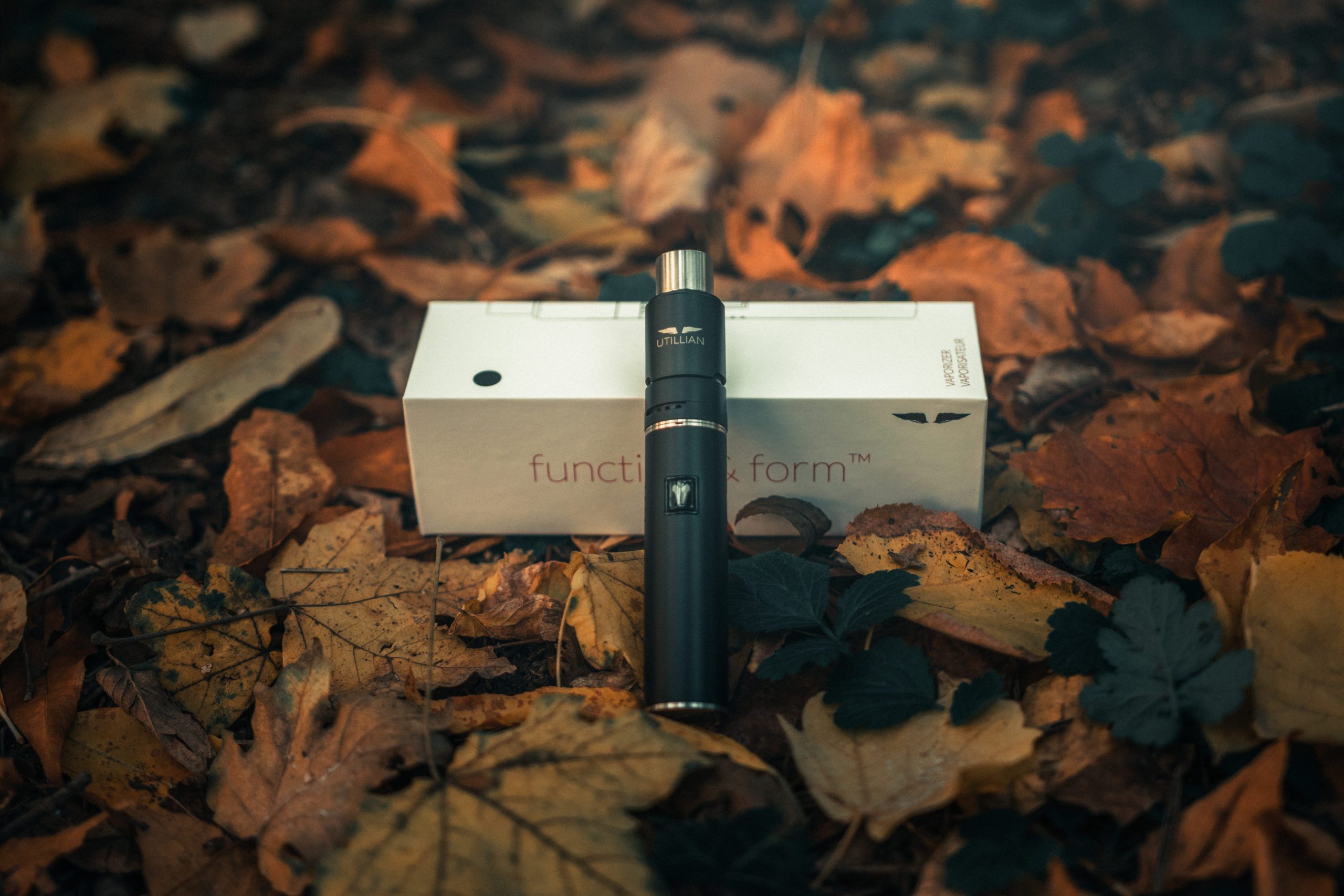 They introduced themselves in the wax concentrates by creating the Utillian 5, which is a sleek and compact wax pen with a unique airflow adjuster, aimed at vapers looking to dab on the go, equipped with 4 voltage adjustment settings and one button design for simple use. The great thing about this vape is that you can completely customize your experience. By having a choice in your airflow, you can enjoy the cloud chasing and flavor produced by the vape.
Usually, you will experience a smoother and cooler cloud with less overall flavor when you turn the airflow up to its maximum capability. When using lower airflow, your will get more flavor by forcing the vapor out quicker. This is called the "Joule-Thomson effect", meaning that the speed of air flow affects the cooling efficiency and overall flavor of the vapor. This feature is rare in vaporizers but does a lot of wonder to your vapor.
Coils and Vapor Quality
For this vaporizer, the interchangeable coils with different purposes are one of the main factors influencing its performance. Two coils with black ceramic rods for better wicking are available that you can choose from: Triple Titanium Coil for bigger loads and massive clouds, and Twisted Kanthal Coil for small loads or solo sessions. You'll get intense vapor and big clouds no matter which atomizer you opt for, but we love the Kanthal coil because we can get some good flavor as long as we choose the first two lower settings. The higher ones produce a denser cloud.
The Utillian 5 has a simple but efficient splashguard, regardless of how vigorously you inhale to ensure the safety and comfort of your tongue and lips.
Performance
Featuring a 1500mAh internal battery that lasts a solid 45 minutes of continuous usage, the Utillian 5 may be larger than other conventional wax pens, but it fits well into the pocket and can last two times longer. It may not have a precise temperature control, but it has four voltage settings: 2.2V, 2.4V, 2.6V, and 2.8V. Each one offers a little different experience over your wax session depending on what atomizer you are using, whether it be more flavor or better vapor production.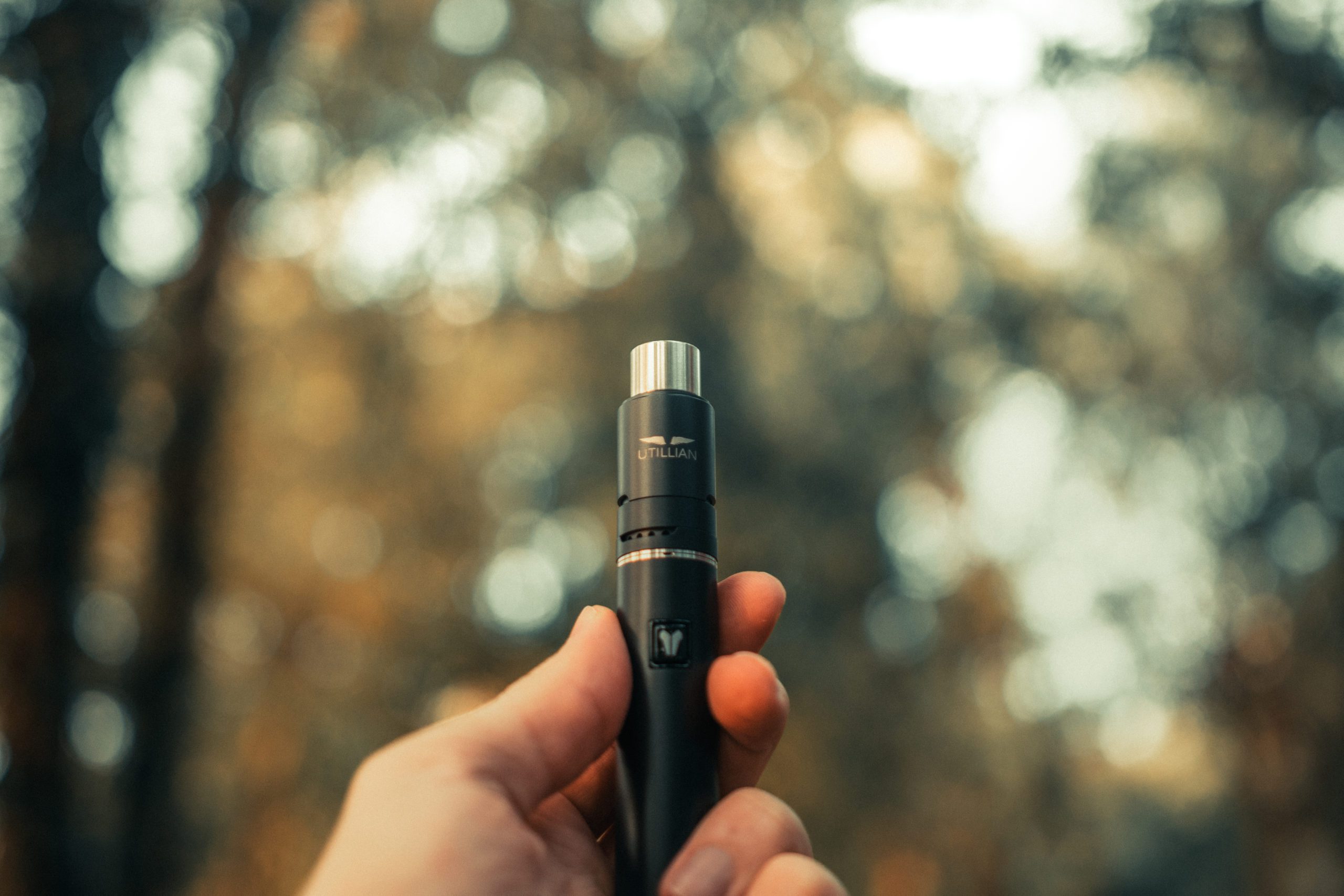 The overall weight of the Utillian 5 is impressive, especially given the small size with a solid stainless steel body. Clumsy dabbers can rest easy knowing that it can resist several drops.
What's in the kit?
Utillian 5 unit
Kanthal Black Ceramic Coil
Triple Titanium Black Ceramic Coil
O-Rings
USB Charging Cable
Packing Tool
Conclusion
Overall, the design and build quality on the Utillian 5 is outstanding and it's clear how much time they put into making the device easy to use and good enough to stand in front line with other premium wax pens. The Utillian 5 is absolutely perfect for beginners or casual users. In our opinion, we consider its vapor quality and robuste durability to be its best features. For anyone who enjoys extracts, this is a great option to consider.
Be sure to check out the links from TVape (US – Europe) which are their official distributors, if you are looking to purchase the Utillian 5.
If you've got any questions about this product, leave us a comment below.