The line of Utillian vaporizers is rapidly growing! They have releasing a number of great dry herb portable vaporizers for a very reasonable price. In this article we will review another great product from this brand, the Utillian 620 vaporizer, which is our favorite one so far.
The Utillian 620 is a convenient vaporizer for dry herbs that offers a special type of convection called helix convection, which mostly means a longer airway. This is a special and unique feature in such a budget-friendly device.
This vape is suitable for single-user sessions and perfect for micro-dose, designed to fit perfectly into everyone's palms and pockets.
The most important feature of this vaporizer that other models don't have is the precise temperature control, maybe the most important feature of a vape. The full temperature range of the vaporizer is 160-220°C (320-428°F) that allows users to set their desired vaping temperature by the degree.
Lower temperatures favor taste. Higher temperatures deliver more consistent clouds and the unit cooks the weed very evenly. Whatever your individual preferences are, you will be happy with what the 620's has to offer.
Its other features are impressive as well. This vape has a larger heating chamber that can holds up to .2 grams of herb, a magnetically attached mouthpiece, and an outstanding design. The magnet stirring tool at the bottom of the device is another nice feature that allows you to stir your herb easily.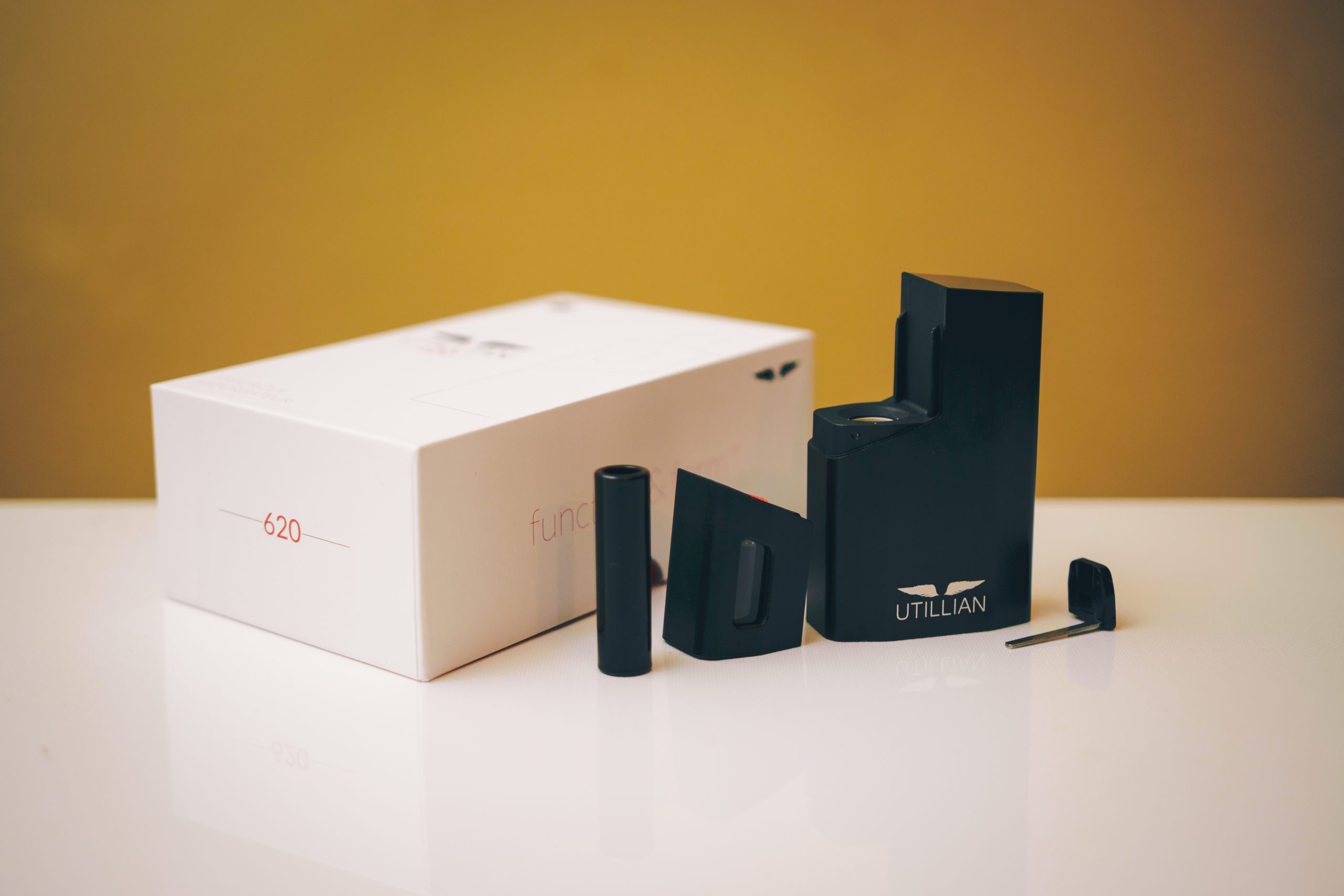 Health and safety have also been a priority for Utillian 620. The isolated air path ensures that no harmful compounds can be inhaled during any session.
Features:
Convection Heating
Magnetic Stirring Tool
Digital Display
Precise Temperature Control
Glass Mouthpiece
Isolated Airpath
1 Year Warranty
Battery 2300mah
Battery life: 60 minutes
Heat up time: 40 seconds
Inside the box:
Utillian 620 vaporizer
O-Ring and screen set for magnetic mouthpiece
Airpath cleaning brush
Chamber cleaning brush
Micro USB Charging Cable
User Manual
Vaping Experience with Utillian 620
Vaping with the Utillian 620 was a really smooth and flavorful experience and the quality of the vapor the 620's delivers is decent. You should not use this vape with concentrate. It works best with dry herb.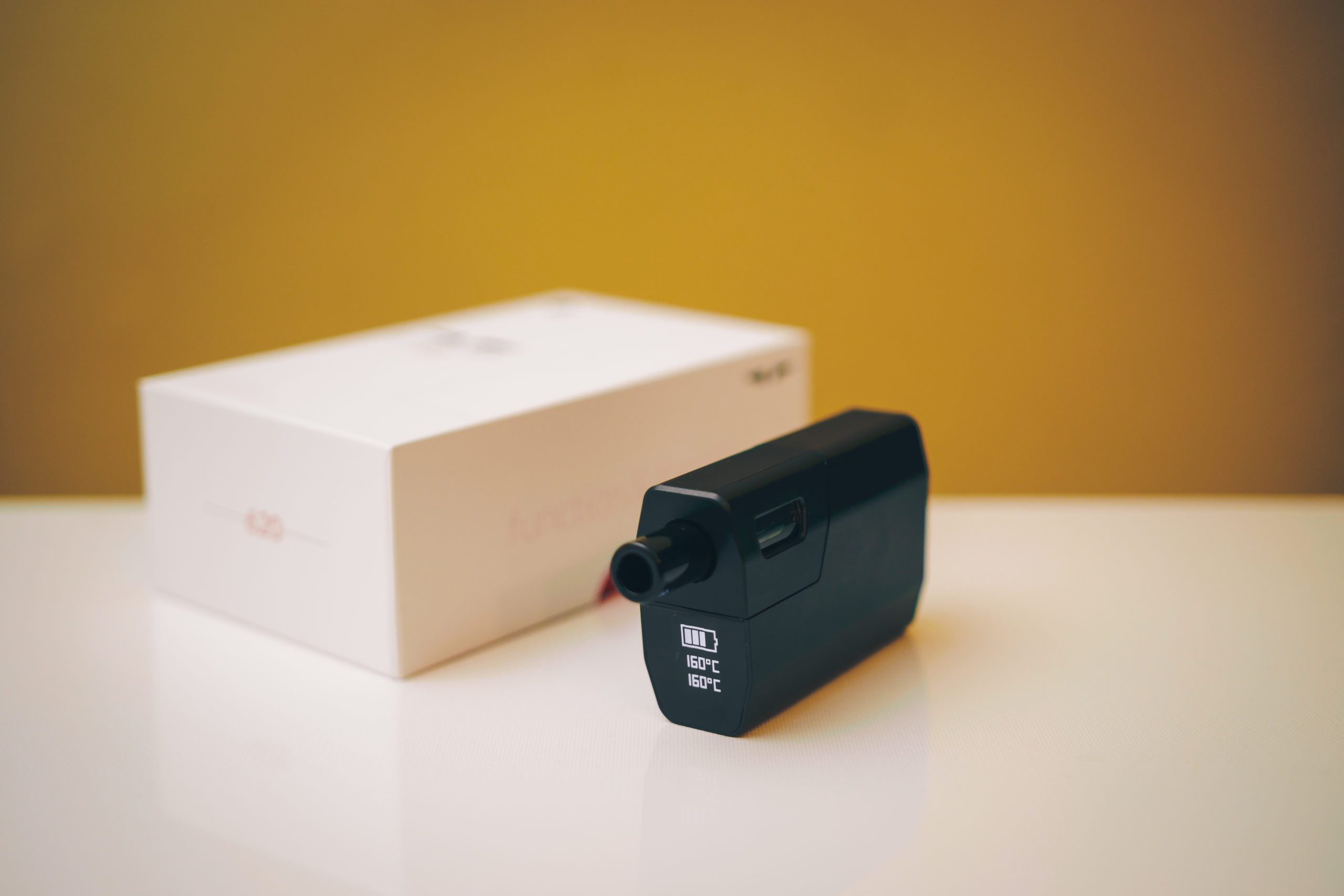 There's no need to plan your sessions in advance because the 620's heats up very fast and when it comes to using the vape, simply pack the heating chamber with material. Just remember to keep it loose for optimum airflow. To turn it on, simply click the Power button 5 times in sequence. To set your preferred temperature, use the up and down buttons and the device will begin to heat up automatically. Given its size, the battery of the 620's should last you about one hour.
If you are looking for a low-maintenance vaping device, you will be pleased to know that the Utillian 620 is just as easy to clean as it is to use. Fortunately, this isn't a device you have to clean after each use.
Overall, we really enjoyed our time with the Utillian 620. This vaporizer it's a quality piece that provides an effective and flavorful vaping experience, and the most important aspect, it is very affordable and apart from this, it comes with a one year warranty.
Where to Buy the Utillian 620 Vaporizer
The best place to buy the Utillian 620 dry herb vaporizer is from Tvape.
You've got a Utillian 620? Let everyone know what you think about this vape in the comments section below!