Usually, when you think about micro-dosing, a psychedelic drug comes to mind. As new innovations are discovered in the field of cannabis, micro-dosing has become an important activity for both young and old smokers. DaVinci is a Las Vegas-based consumer technology company and has put a lot of emphasis on high quality workmanship committed to bringing the world's most advanced portable vaporizers for microdosing cannabis. Today we are testing out the DaVinci MIQRO, a miniature spinoff of the DaVinci IQ.
DaVinci MIQRO vaporizer
The DaVinci MIQRO is an excellent micro-dosing instrument on so many levels, especially when you don't want to inhale the harmful toxins found in traditional methods. This pocket-friendly art piece includes 4 advanced Smart Path™ heating settings, each with a special range of effects flavors and aromas. It delivers the best possible quality and flavor, for which the DaVinci manufacturer is known.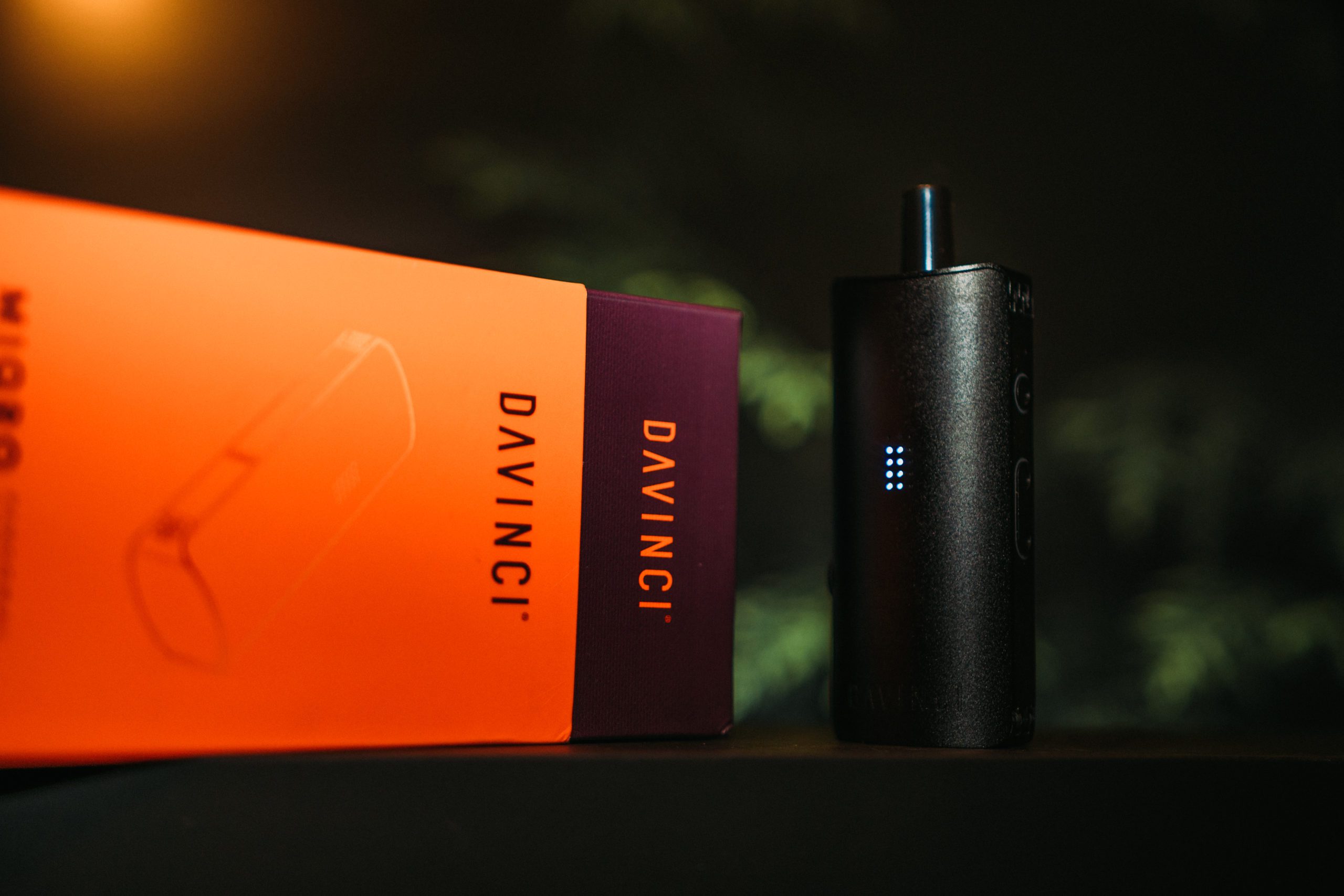 The device gives you the ability to develop your own experience with characteristics such as choosing a specific boiling point to better focus exclusively on a certain terpene to an adjustable oven, giving you the choice of how much you want to consume and delivering the best vaping experience.
The MIQRO uses a full conduction ceramic oven similar to the DaVinci IQ, the vapor path is ceramic zirconia and is completely removable for cleaning. With this lightweight device, you get full temperature control, minimal material consumption and cool stylish design in one package.
The bowl holds up to approximately 0.5 grams and can be adjusted using a tiny "pearl" threaded to the inside of the chamber, lowering the chamber size by half. Since it is a conduction oven, when using smaller amounts of herb, this feature helps maintain surface area, making it ideal for shorter solo sessions.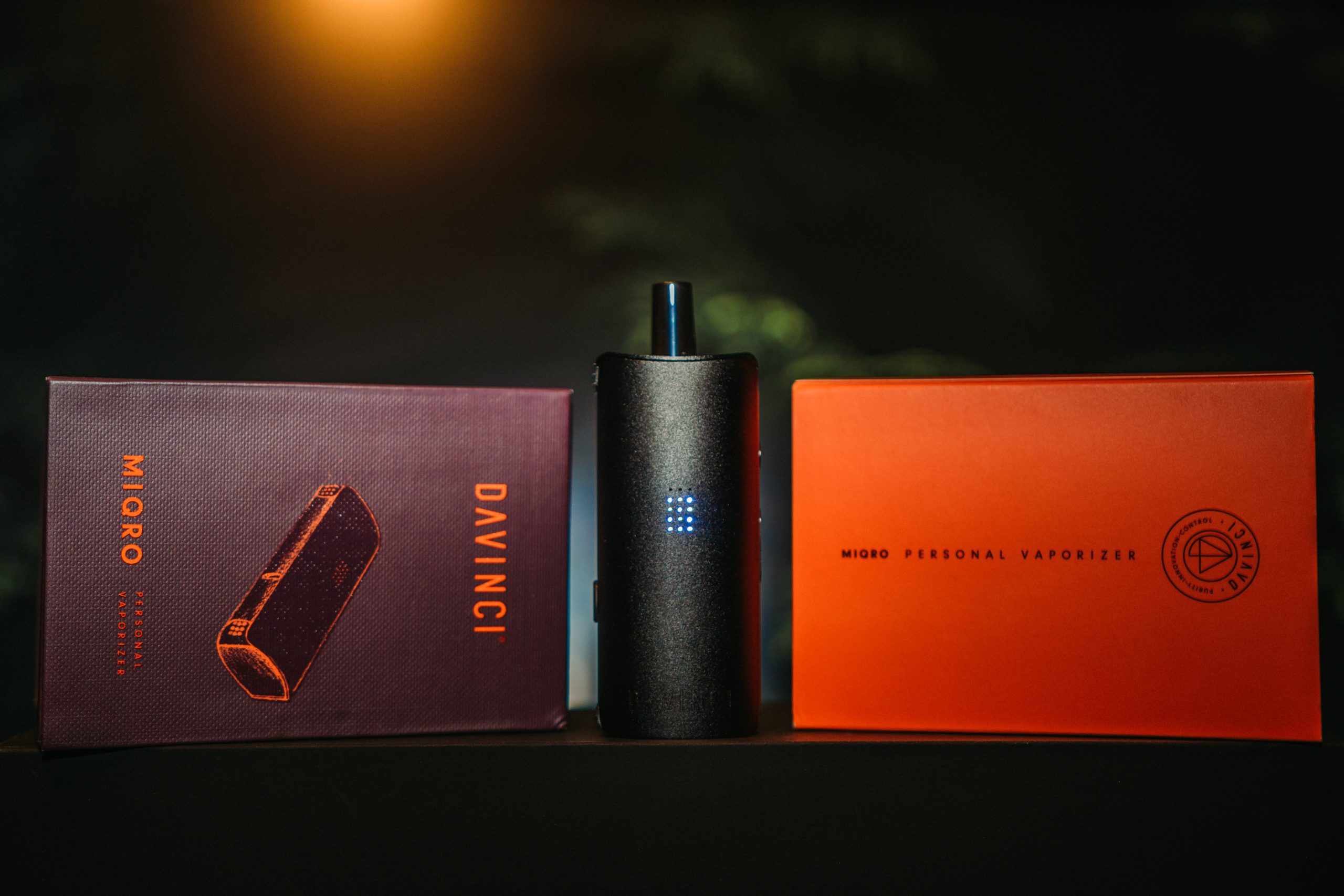 Two mouthpieces are included with the MIQRO. One is flat and the other raised and extended. Both are made from ceramic zirconia to keep the vapor pure and cool.
Why Micro-dosing?
If you are a light cannabis consumer used to microdosing, the MIQRO dry herb vaporizer could be a perfect device for you.
Micro-dosing, mainly used to achieve a relaxed and focused high without doing an excessive amount, has so many benefits. Essentially, micro-dosing is when you consume a relatively small amount of cannabis to take advantage of the relief properties of insomnia, pain, lack of creativity, anxiety, stress and depression. You take between 1-4mg of THC (or up to 8-10mg in some cases), but there's no magic amount you should take, it's up to your personal preference and tolerance.
Smart Path Technology and Precision Control
DaVinci MIQRO vaporizer has both precision control and Smart Path technology. But to suit everyone's needs, The DaVinci MIQRO comes with 4 modes curated with love for everyone who wants to vaporize like connoisseurs.
Regular mode

: Allows personalized full temperature control ranging from 350°F (176°C) to 410°F (221°C).

Boost mode

: When you hold the button, the MIQRO will increase the device quickly to a maximum temperature you set or to 430°F (221°C).

Standby mode

: The vaporizer cools down in this mode. Thus, both your precious herbs and battery life will be conserved. After two minutes of idling, the MIQRO will turn off.

Smart Path™ mode

.
The smart path technology mode in MIQRO allows users to choose between 4 predefined paths so you don't have to manually do the work. The vaporizer will start heating up at the lower temperature and gradually increases to the higher temperature over a 5-minute session. Each Smart Path mode displays a row of LED lights.
Smart Path 1

– 350°F-370°F (176°C – 188°C) 30 seconds heat-up time.

Smart Path 2

– 370°F-390°F (188°C – 199°C) 40 seconds heat-up time.

Smart Path 3

– 390°F-410°F (199°C – 210°C) 45 seconds heat-up time.

Smart Path 4

– 410°F-430°F (210°C – 221°C) 55 seconds heat-up time.
DaVinci MIQRO came with bolder colors and has a unique dot matrix display that communicates a lot of information. The 15 LEDs come with 71 hidden affirmation messages with scrolling effects.
What's in the box:
DaVinci MIQRO unit
18350 900 mAh Battery
Extended Mouthpiece
USB Cable
Tool
Cleaning Swabs
Pearl Posts
Pearl Gaskets
Mouthpiece Gasket
User Manual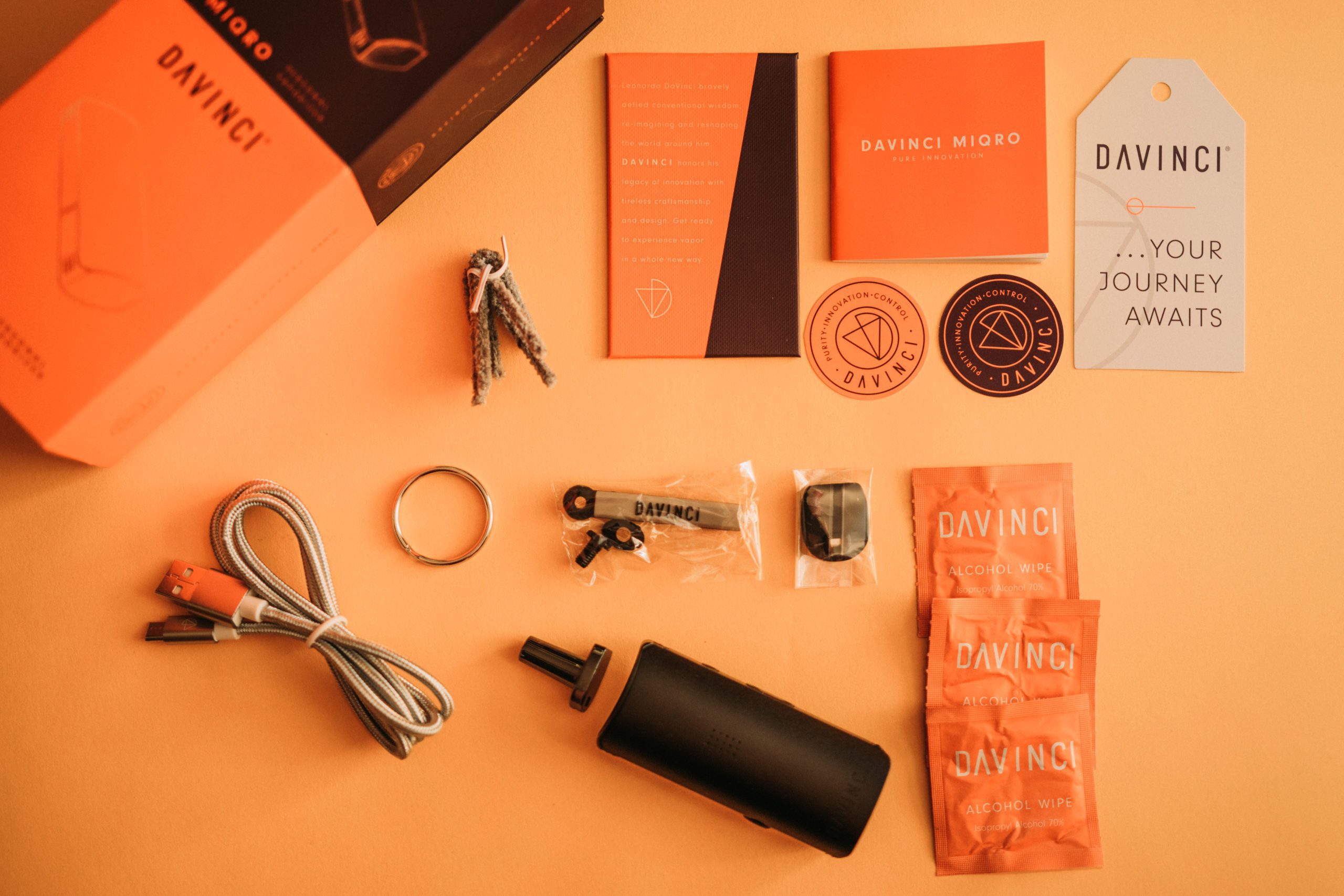 The DaVinci MIQRO can be purchased by itself, but it can also be purchased as part of the "Explorer's Collection." The MIQRO alone will come with a removable 18350 battery (900mah), a USB charging cable, and an extended mouthpiece. Since the DaVinci MIQRO vaporizer uses a removable battery, users can pop in a new battery when the old one drains.
Overall, the DaVinci MIQRO is extremely easy to use, with three buttons that control everything without the need for a smartphone app. The device produces excellent flavor and a good stream of vapor if you pack it properly.
When you buy your DaVinci MIQRO from TVape online store (US/Europe), you are guaranteed to receive an authentic unit with the full 5-year warranty, and 10 years for the IQ. 
If you have questions about our DaVinci MIQRO vaporizer review, drop us a comment below.