It's easy to find beauty in these small things, because small things become great when done with love. Of course, size matters, but small vaporizers are easy to bring along and help you keep a low profile, are discreet, subtle and stealthy.
The German company Wolkenkraft is a new prestigious innovative company and the FX Mini produced by them is one of the smallest and robust vaporizers in the world that delivers fine, pure and flavorful vapor. And maybe the most affordable, reviewed by us so far.
Wolkenkraft FX Mini Vaporizer
The Wolkenkraft FX Mini is not just a simple cannabis vaporizer. The FX Mini is a convection dry herb vaporizer, suitable for vaping dry herbs, waxes and oils. You can vape practically all smoking materials with it. But if you want to vape dabs or concentrates, you should use the quartz container that comes with it.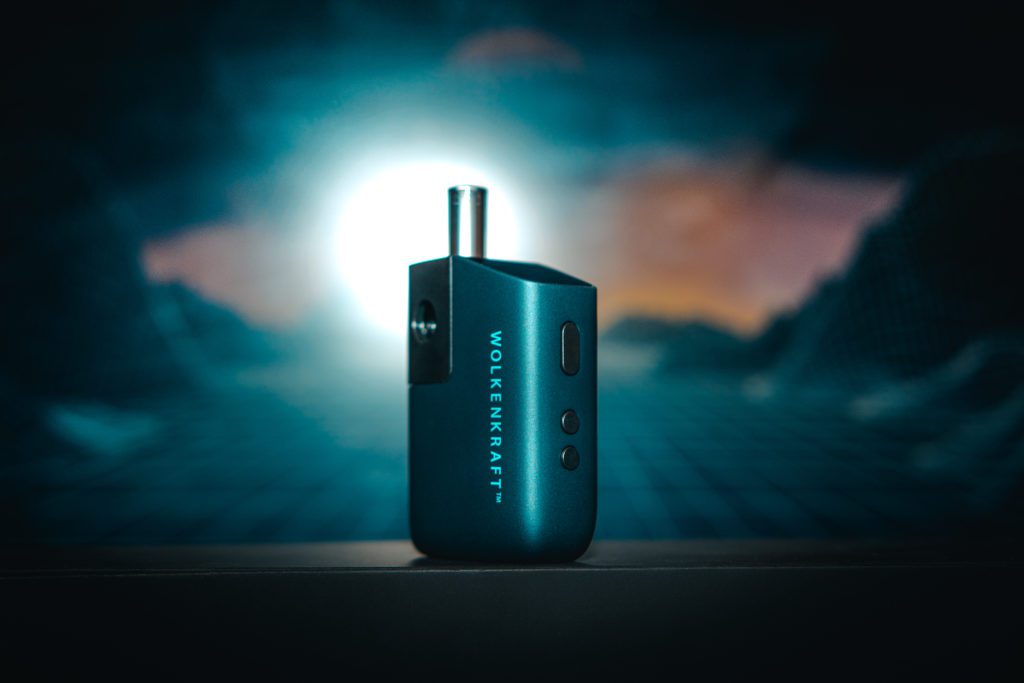 It's very desirable among users due to its beautiful design, it fits very easily into your hand and it is quite discreet.
This tiny vaporizer has full digital control and it is really easy to use. As a first step, we recommend charging it first to make sure the battery is conditioned. After that, you can proceed to pack the chamber and enjoy your cannabis session. Make a note not to pack it too tightly though, so the air can flow through your material without too much resistance.
Features
The OLED display shows you the battery charge level, your temperature setting and the count-down session timer. The vaporizer can be charged with the USB cable supplied with it. When fully charged, the 1600 mAh battery is enough for some 6 or 7 sessions.
Another feature of the FX Mini vaporizer is the very short warm-up time of less than 30 seconds and offers a full spectrum of temperatures to pick from 320°F (160°C) up to 428°F (220°C).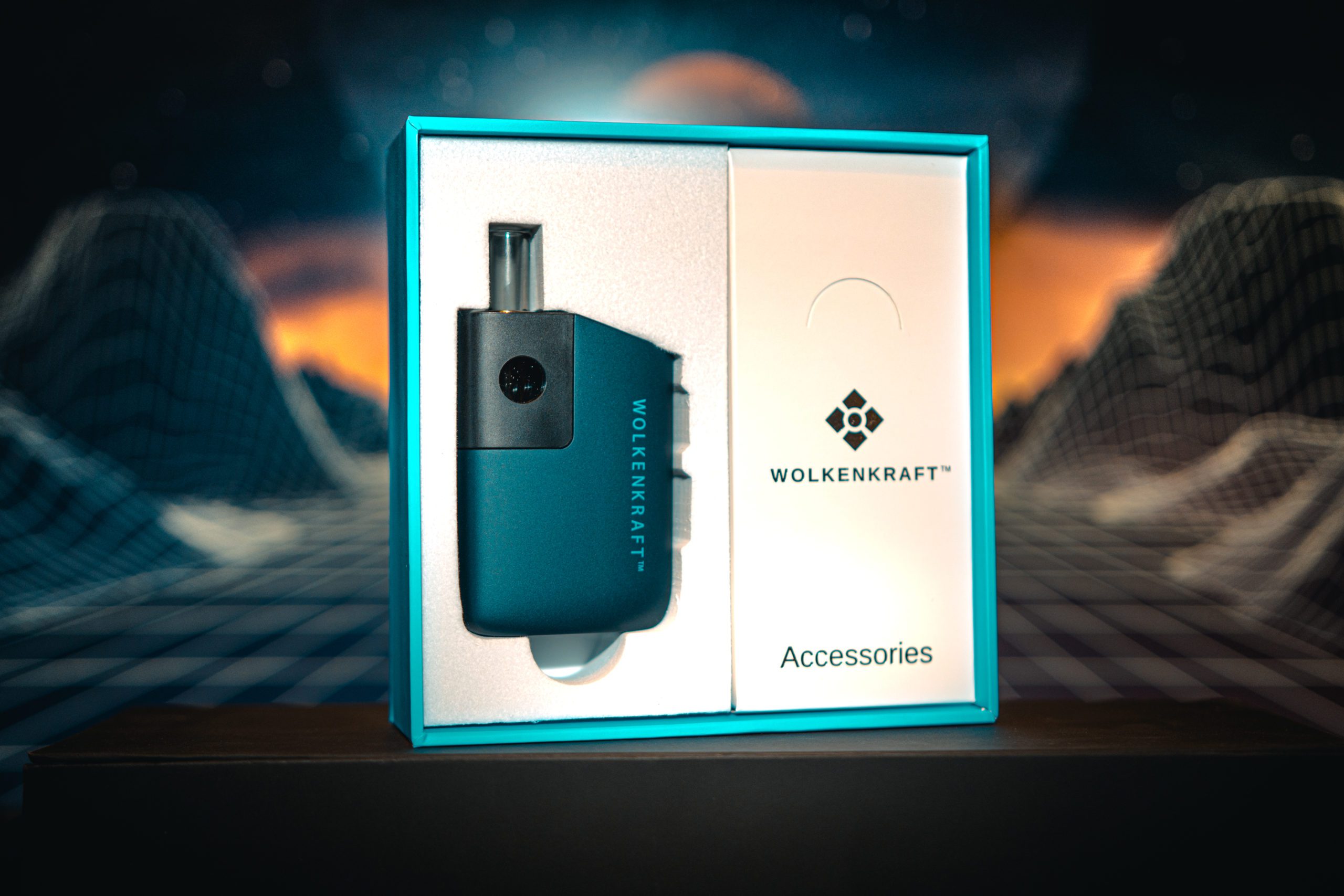 The integrated auto shut-off timer helps you conserve your material and save battery in case you forget it on and it features a haptic feedback as well to let you know when it's ready for use.
Vapor Quality
The FX Mini is equipped with a pyrex glass mouthpiece, which makes for a great flavor experience. When vaporizing cannabis, we recommend starting at 320°F (160°C) temperature for taste and gradually increase it for stronger effects.
While there's nothing wrong with conduction, when it comes to vaping dry herbs, convection type technology produces the highest-quality vapor and is a more effective experience than conduction or traditional methods, creating less wasted material without burning the herb.
Thanks to its quartz chamber capsule, this vaporizer will extract all the flavor from your concentrates, giving you a maximum taste experience. The FX Mini produces big clouds of great tasting vapor.
What's inside
Wolkenkraft FX Mini Vaporizer
Cleaning Brush
Cleaning Wipe
Packing Tool
Quartz Tank (for oils and concentrates)
Replacement mouthpiece silicone
Stainless steel screen
Tweezers
USB Charging Cable
User Manual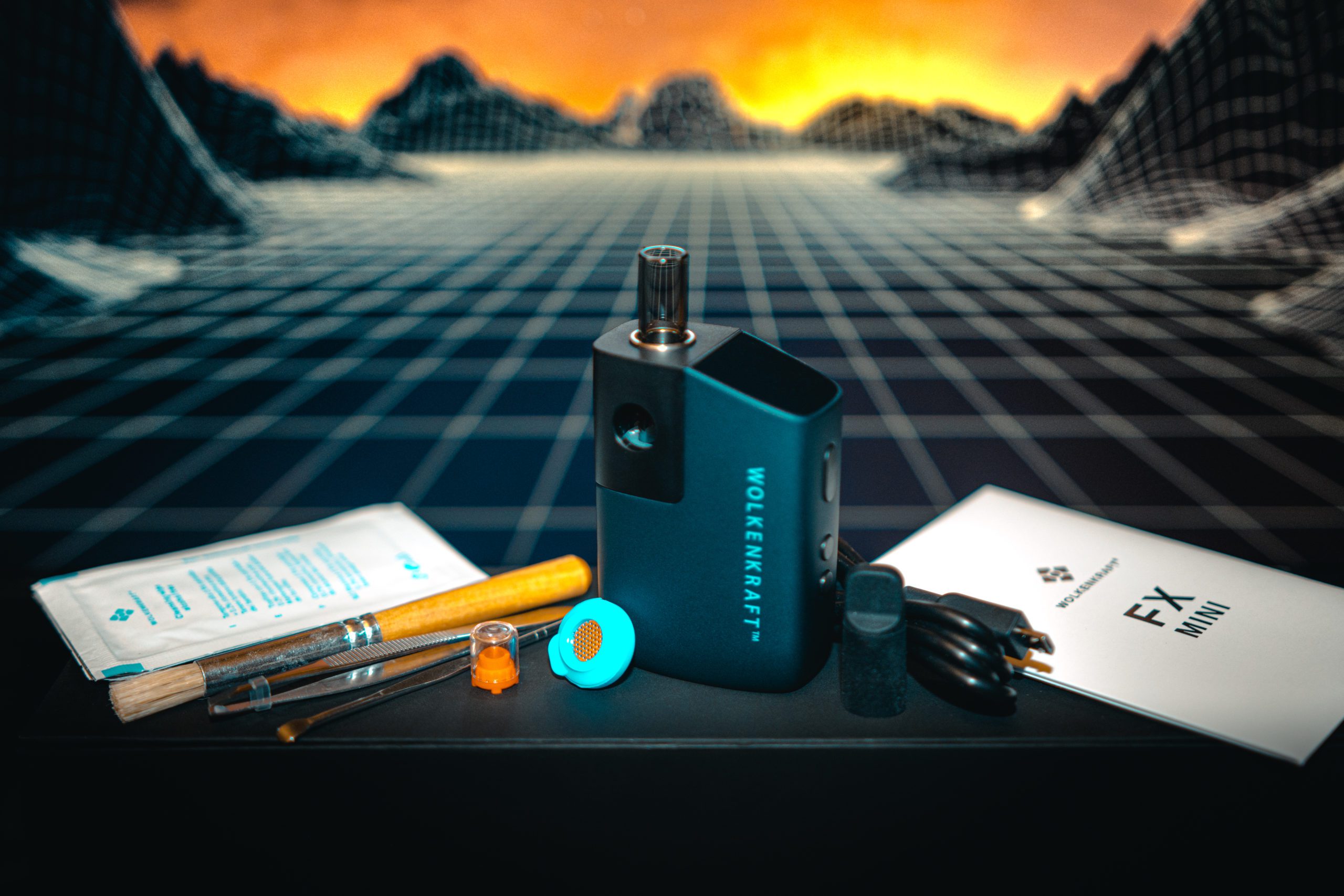 Overall
If you're looking for a true, pocketable, portable vaporizer, the FX Mini is definitely worth checking out if you are on the market for a convection vaporizer. It only weighs around 136 grams which is tiny compared to many other portable units. You can easily throw it in your pocket along with your phone, being the ideal device for longer outdoor adventures. Overall, it's an awesome little vaporizer that is perfect for beginners.
You can buy the Wolkenkraft FX Mini vaporizer from Tvape: Europe.
What do you think about the Wolkenkraft FX Mini vaporizer? Let us know in the comments section bellow.