Lighting used to be one of the most expensive and important aspects of marijuana cultivation. However, since conventional growing lights like HPS and sodium vapor lamps consume an insane amount of electricity, the focus of the manufacturers in lighting industry has shifted to LED lighting solutions for horticulture producers, commercial greenhouse growers, and even for home growers.
Also, the equipment needed for indoor growers became much better and more effective since growing cannabis became legal or regulated in many countries. More cannabis growers are switching to this type of light for indoor operations now because of the great advancement in LED technologies in recent years. And when we're talking about the new LED technology, usually means stronger light for less electricity.
This article focuses on the Mars Hydro SP 250, their new series released on December 12th, made to imitate natural sunlight.
This brand has been around for a while and they are well-known in the industry for their cost-effective LED grow lights, they also developed a name for high-quality products and customer service centers in the US that makes them stand out on the market.
The Advantages of LED Grow Lights
There is an obvious question before we go further: why anyone should switch to LED technology for growing cannabis? There are several reasons why cannabis growing is becoming popular using LED lights.
They are usually more expensive after all and may have the highest initial cost of all the lighting types, but over time they pay for themselves. In addition, LEDs emit less heat than other growing lights. This cuts the cost of HVAC and further reduces your energy bill. LED lights are not only more energy efficient, but also save on water usage as well because in addition to traditional lights, they produce less heat inside your growing tent causing your plants to drink less water. Anyway, water consumption reduction is good for the environment and not to mention for your utility bill.
Lastly, LED lights last longer than HID or CFL bulbs, ensuring good use for many years before replacement is required.
The lifespan out of the LEDs can be more than doubled compared to the fluorescent lamp. Most T5 bulbs have a lifetime 20,000-hour lifespan. By contrast, LEDs claim to offer an operating time of 50,000 + hours. SMD LED lights are the latest technology in LED grow lights that can add great value to your room for cannabis cultivation. These innovations boost LED technology, which results in better lighting efficiency.
The sunlight spectrum is ideal for growing cannabis from seed to harvest, no veg or bloom switch.
Pro-tip: Consider combining the Mars Hydro SP 250 with one of our most recommended grow tent for the best results.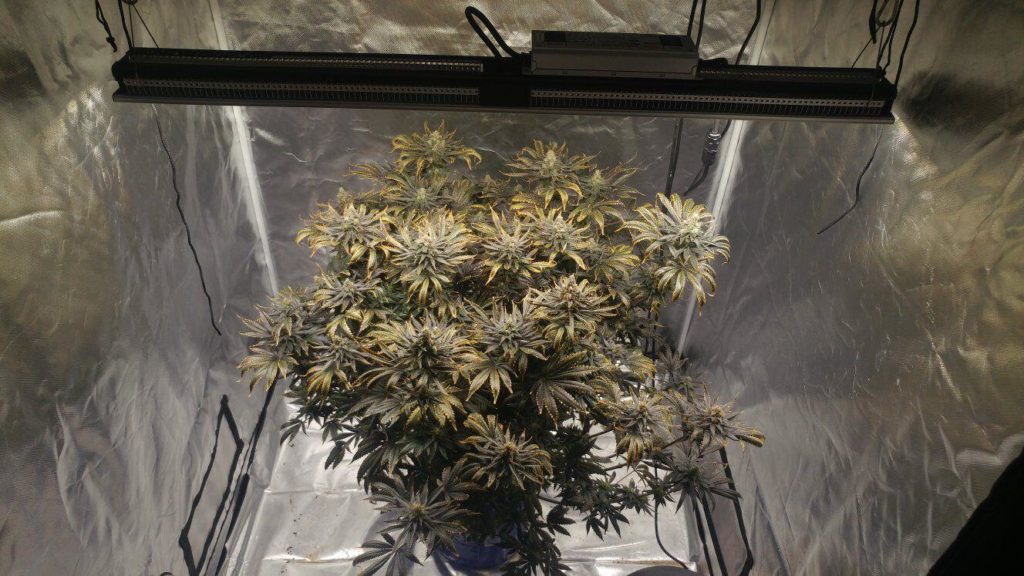 Why choose Mars Hydro SP 250 instead of other grow lights?
The SP 250 have three strongest points: the color spectrum, the high output per watt consumed and the low cost.
Features:
230 watts energy consumption — Provides high efficiency lighting system with 734 PCS LEDs. Save about 50% on your electric bill over HID lights. This light was definitely one of the most energy-efficient than any other lights from the market.
Equivalent to a 400W HPS lights — But costs less to buy and to operate.
Full Spectrum — The light is intense, perfect for all growth stages, with red and blue peaks and plenty of light in all other colors, plus UV and IR diodes. The spectrum of light mimics the natural light of the sun, which is better than HID. They also added red light diodes which helps to improve the photosynthesis of the plant which is vital for the phase of flowering while the blue light helps to speed up the plant growth for thriving health. The IR in the 730 nm range helps to stimulate the cannabis to blossom, ideal for stem growth, proper spacing of the nodes and yield more buds. This is a true grow light contender.
Highly efficient — 2.7 μmol/J, 30% more effective than HPS for the same PPFD output
Epistar diodes — A reputable Taiwanese manufacturer. Mars Hydro are using now white SMD diodes on their products, very similar to the quantum board lights.
Waterproof — IP65 grade waterproofing, ensuring a longer lifespan.
Dimmable Driver — produced by Meanwell, the industry standard driver; it can be removed from the unit and placed outside the grow tent if you want to keep the heat down. You can also adjust the power supply making the light consuming less wattage. However, more wattage means more heat as well.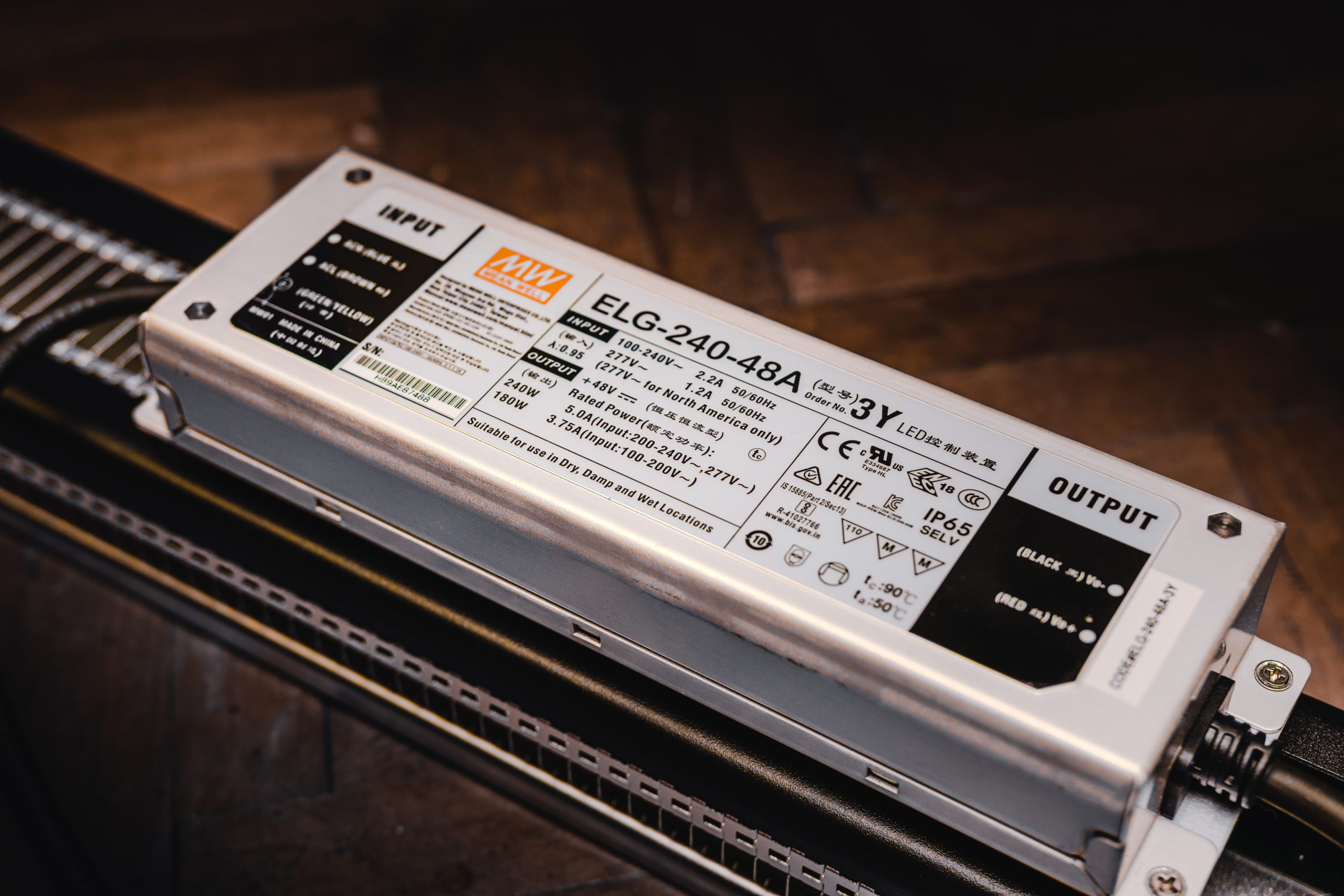 Rated for 50,000 hours — That means almost 6 years if the light is operated for 24 hours in a day.
Great warranty — Mars also provides you a 3 year warranty and a 30 day money back guarantee.
No active cooling — Comes with a fan-less design resulting in zero noise.
Bar design — It'll be more flexible, no matter how square or rectangular your room is and another advantage over the bigger wattage lights is that you can add more units to cover more plants or for yields increasing.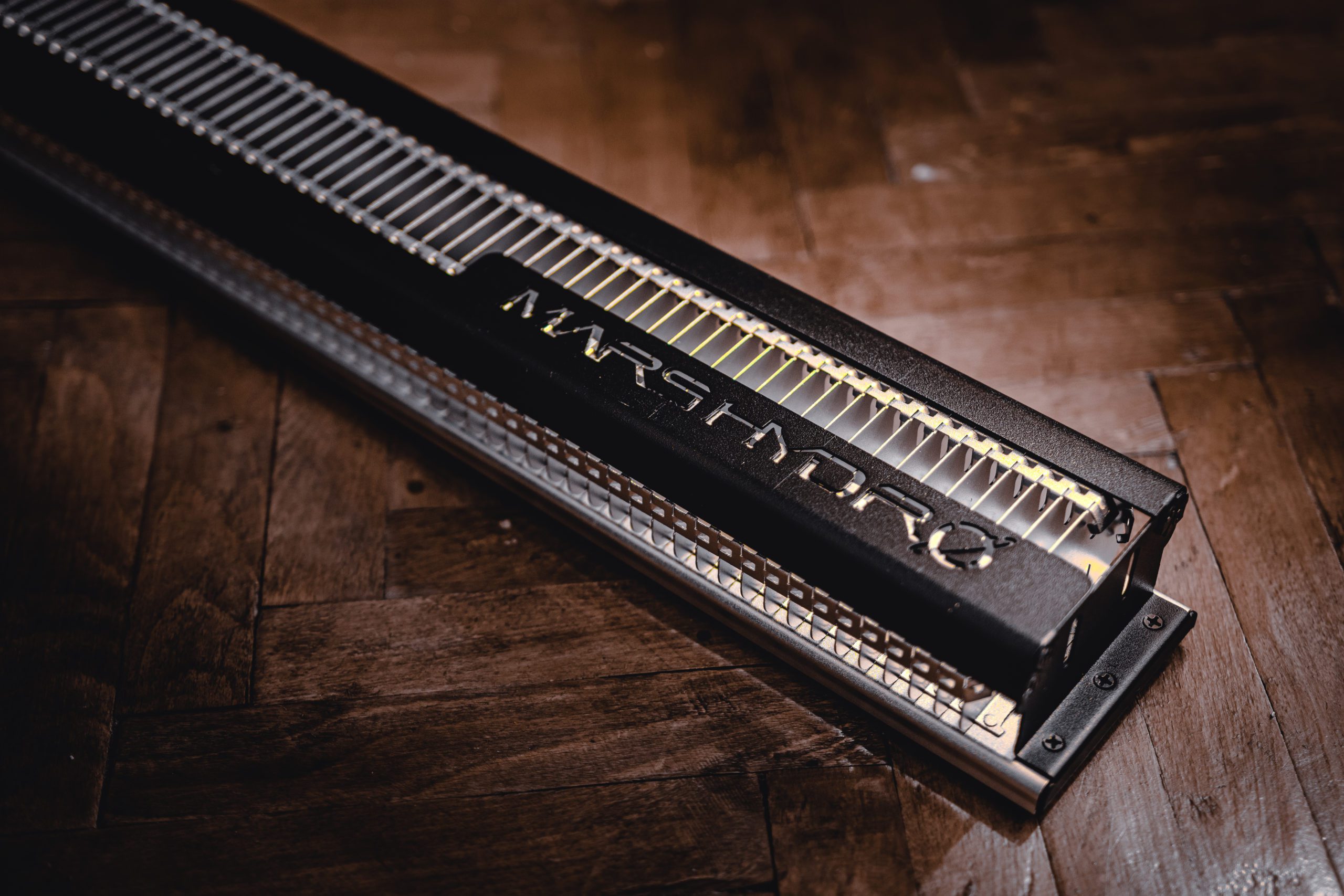 As an additional note, all of the company's growing lights undergo thorough testing before they go out to the growers.
If you need a robust LED grow light system especially designed for growing cannabis, ready to be mounted in any area, then SP250 LED from Mars Hydro is the perfect choice. With this light output, you have a better chance of harvesting more yields for the same coverage area and they offer greater efficiency, the perfect light spectrum, and will last much longer than normal bulbs. For additional information about this grow light you can visit Mars Hydro website.
You can save more on your next grow light purchase when you when you order from their website by adding "Sociedelic" in the coupon code field.
If you are looking for more tips on growing cannabis, here are the basics of growing cannabis at home.