The most important thing to remember about growing weed is that it requires some basic natural elements such as air, water, heat, and light. As a result, any good weed grower must grow their cannabis indoors and in a controlled environment, ensuring that they can emulate a best-case scenario for their plants by providing heat and light through grow lamps, as well as air and water in just the right amounts.
Today, most growers choose LED grow lights for cannabis, because LED technology has grown better, brighter, and more advanced. After everything we've talked about how the Mars Hydro SP 250 LED grow light is shaping the cannabis industry and how the LED technology is rapidly evolving every year, Mars Hydro created another grow light after receiving a lot of feedback about their previous models.
The Mars Hydro SP series of LED indoor grow lights are based on more than 12 years of experience and technological advancements and engineering in indoor garden lighting, delivering remarkable PAR levels and efficiency for maximum growth.
Just when we think we have grasped this innovative technology, now we need to keep our eye on their new series, Mars Hydro SP 6500, a similar, yet different lighting apparatus the manufacturer has to offer, more powerful than ever.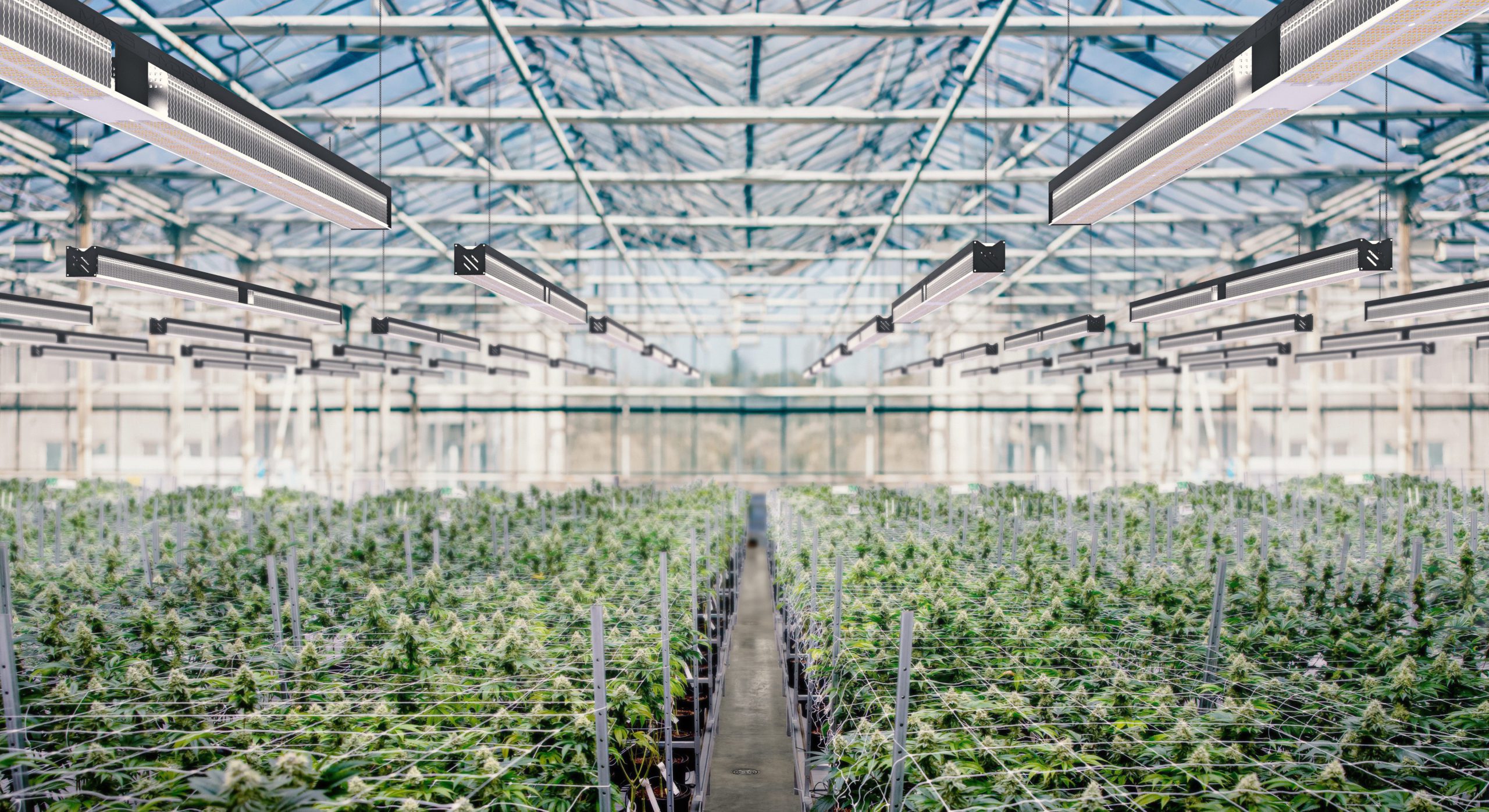 Maximize your grow – Higher yields equals more profit
Even if their new model SP 6500 is suitable for home growers or for any small or large indoor operations, this light is highly recommended for commercial greenhouse growers. Opting for a commercial-scale grow light like the SP 6500 from Mars is a great investment because you get great value for your money and it offers excellent results, distributing the light well in a 3×5 feet growing space and utilizing power efficiently.
LEDs can reduce energy consumption by up to 70%. Switching to LED lighting is essential for companies that want to maximize their overall ROI. A large scale grow room is a highly energy-intensive operation, particularly when dealing with cannabis crops. Therefore, switching to LED lights can be enormous to increase the return on investment and almost immediately increase crop yields.
Mars Hydro grow lights help you achieve dramatic savings in operating costs, thanks to the latest LED technology. Furthermore, because LED grow lights operate at such a low temperature, they save money on HVAC and water consumption when compared to HPS (High Pressure Sodium) lighting with the same light intensity.
Commercial Grow Light – Mars Hydro SP 6500
The Mars Hydro SP-6500 is strong enough in any situation to grow any plant. The high power of 650 watts makes this light ideal for CO2 growers. When using CO2, your plants can withstand up to 1500 ppfd of additional heat and light intensity.
The Mars SP 6500 is a great alternative to traditional HPS grow lights. Most expert gardeners agree that it's an impressive fixture and a significant improvement over the previous SP line generation.
The most important upgrades compared to the previous flagship models are:
2376pcss Samsung LM301B diodes and Osram 660nm LED chips for unmatched efficiency at 2.8 μmol/j @ 120v AC. These chips are superior to other LEDs in terms of quality and efficiency.
Upgraded Full Spectrum White – A more natural spectrum that is better suited to plant growth, beneficial for plants at all stages. The spectrum is made up of 3000 Kelvin white for flowering, 5000 Kelvin white for seedling and vegetative phase, and 660nm red wavelengths for flowering. Also, the light spectrum of Mars Hydro SP 6500 contains ultraviolet wavelengths. The majority of modern grow lights, as well as many older blurple grow lights, do not include ultraviolet (UV) light in their spectrum. THC and CBD production in cannabis plants is known to be boosted by ultraviolet light. Despite the fact that high THC does not necessarily make cannabis better, it is widely acknowledged that dispensaries have a harder time selling cannabis with lower THC content.
50% more effective for the same PPFD output compared with traditional HPS lights, resulting in large yields and increased crop quality.
Dimming Daisy-Chain – A dimmer knob has been added, making dimming easier for reduced electricity consumption in early growth stages. You can daisy-chain up to 15 LED lights on 2 channels and control them all through just one light.
Inventronics Power Supply – Removable driver that allows you to upgrade it in the future.
No-fan design – Because there are no moving parts or fans, there is no noise. While still using a thick, sturdy aluminum heatsink, optimal heat dissipation is achieved.
The Mars Hydro SP 6500 LED Grow Light Features:
Diodeos quantity: 2376pcs
LED Brand: Samsung LM301B and Osram 660nm
Lifespan: 50,000+ hours
Dimensions: 42.2 "x 3.5" x 3.6 " (107.3 cm x 9 cm x 9.2 cm)
PPF: 1392 µmol / s @ 120v AC
Dimmable: Yes
Wattage draw: 650 watts
Spectrum: 440 – 460 nm (UV), 660 – 665 nm, 730 – 750 nm (IR), 2800 – 3000K, 4800 – 5000K
Thermal management: Full body aluminum heat sink
HID equivalent: 1000 watts HPS / MH
Coverage area: Flowering: 3×5 (90 cm x 150 cm) / Veg: 4×6 (120 cm x 180 cm)
Weight: 23.12lbs (10kg)
Power Supply: Inventronics
Max yield- 2.5 g/watt
Hanging Height: 12 "-24"
Operating / input voltage: 100v-277v AC
Rating: IP65 waterproof, CE, DLC and ETL listed
Efficacy: Up to 2.8 µmol / d @ 120v AC
Warranty: 5 years
The company has been on the market since 2009 and continues to offer reliable and high-value products to the indoor-gardening community for almost every possible indoor situation. The company is dedicated to providing reliable products to its customers, with a focus on continuous development using the most recent technological innovations.
The company also has warehouses and repair centers in Australia, the United States, Canada, Europe, Russia, and the United Kingdom, so any of the Mars Hydro products will arrive quickly. The Mars Hydro SP 6500 is a genuine industrial-grade grow light, backed by a 5-year warranty.
Overall, the light spectrum on the Mars Hydro SP 6500 light will grow your cannabis from seedling to harvest, and you will end up with top-of-the-line results as long as all other growing factors are in check.
Mars Hydro offers lightweight solutions for commercial cannabis growers to produce cannabis to set themselves apart in an increasingly competitive, diverse and thriving market.