With a whole slew of ayahuasca retreats cropping up all over South America these days, it can be tough to decide on a good place to go with. After doing some research online, I found The Way Inn Lodge, in Huaraz, Peru, which seemed very promising to me. Over the last year, I ended up attending two retreats there, where I met incredible people and had the most profound experiences of my life. In my opinion, and from what I've researched and heard from others on their experiences at other retreats, it is one of the best ayahuasca organizations out there today. Here are 8 reasons why:
1. The Ayahuasca medicine used there is pure and safe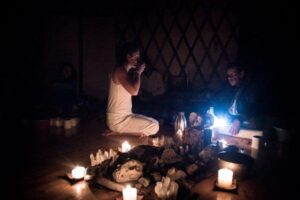 Many people may not be aware that there are a few types of ayahuasca – some of which it would be advisable to stay away from. Each ayahuasca retreat organization is touting the supremacy of their brew. Be aware that not all brews are created equal and that some may be potentially harmful (even fatal) given the quality of preparation, nature of ingredients used, as well as the intention imbued within the brew.
The brew used at The Way Inn Lodge is known as Ayahuasca Cielo (heaven/sky Ayahuasca), a gentle yet powerful healing plant that serves as a catalyst for personal transformation and allows one to have insightful visions. You can rest assured knowing you are getting something safe and effective. 5 ayahuasca ceremonies are offered as part of their 9-day retreat package.
2. The Shamanic Team is a delight to work with and knows what they're doing



Perhaps even more essential than the ayahuasca itself is the Shaman you are going to work with. What is their intention in running these ayahuasca ceremonies? Is it for personal gain or is their objective to assist people in healing? How long have they been working with the medicine?
At The Way Inn, there is a strong sense of being nurtured and cared for by the Shamanic staff. Holding years of experience, they have nothing but the purest interests for their guests and will go the length to ensure total comfort and security for them.
3. Great accommodations provided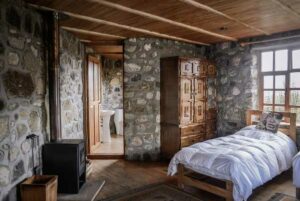 It's safe to say we are already stepping way out of our comfort zone by deciding to fly to Peru in order to work with a potentially vomit-inducing, hallucinogenic beverage prepared by a Shaman. So it's nice to know that a certain level of comfort can be expected with regards to the accommodations. Donning a quaint, rustic, and cottage-like ambiance, the Lodge offers a few comfortable accommodation options ranging from triple and double rooms with shared bathrooms, to single rooms with private bathrooms. Prices range according to the option chosen. The rooms are cleaned daily and fresh towels are provided. Even laundry services are offered. It literally feels like your home away from home…with the occasional goat strolling by!
4. It resides in the perfect setting
Nestled in the breathtaking landscape of the Peruvian Andes, The Way Inn Lodge is situated in an environment that revitalizes, rejuvenates and inspires. Being relatively isolated, it is free from the distraction of 'urban energy' and allows guests to feel they're in a haven or a sanctuary where they can focus solely on their personal journey towards healing.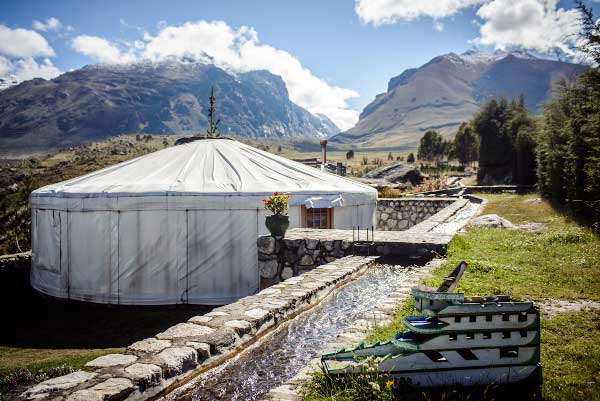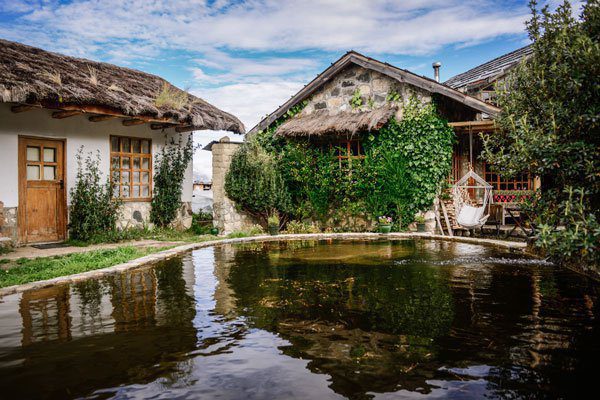 5. The food is delicious, healthy and on par with the ayahuasca dieta
Diet is of great importance when working with the medicine. The goal is to eat as clean as possible, so as to clear dense energies from the physical and energetic body.
The Way Inn provides the Shamanic 'dieta', and also offers the less intense semi-dieta for guests who prefer it. In addition to being clean and nutritious, all the meals served are unique and flavorful, and considering the dieta restrictions, include a sensible range of vegetables, fruits, grains and proteins.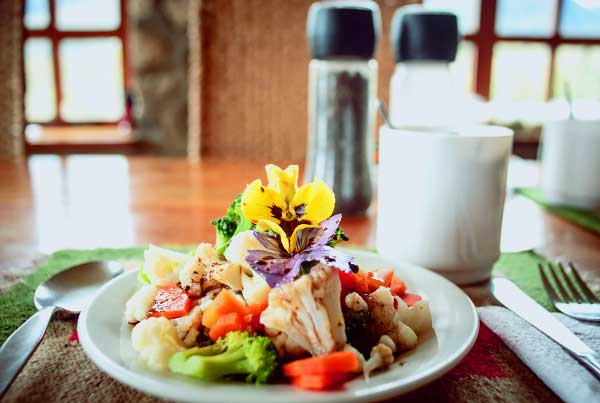 6. You get one-on-one consultations with the Shaman, and an Ayurveda Healer.
The staff organizes specialized one-on-one consultations for each guest. A consultation with the Shaman gives guests deeper insight into their ayahuasca experiences, and helps them understand and integrate the messages and visions they have received. A consultation with the Ayurveda Healer gives guests insight on healthy diet changes they can make, specific to their body's needs.
7. Other healing modalities are offered
Yoga, meditation and pranayama are offered every day to accelerate the healing process and increase the efficacy of ayahuasca. Learning how to stay centered by focusing on the breath proves to be an invaluable skill when working with the medicine. Mindfulness and attention to breath both allow one to cultivate a sense of deep awareness and acceptance of whatever transpires during an ayahuasca trip. Yoga helps to clear any physical and energetic blocks, making one more receptive to the medicine.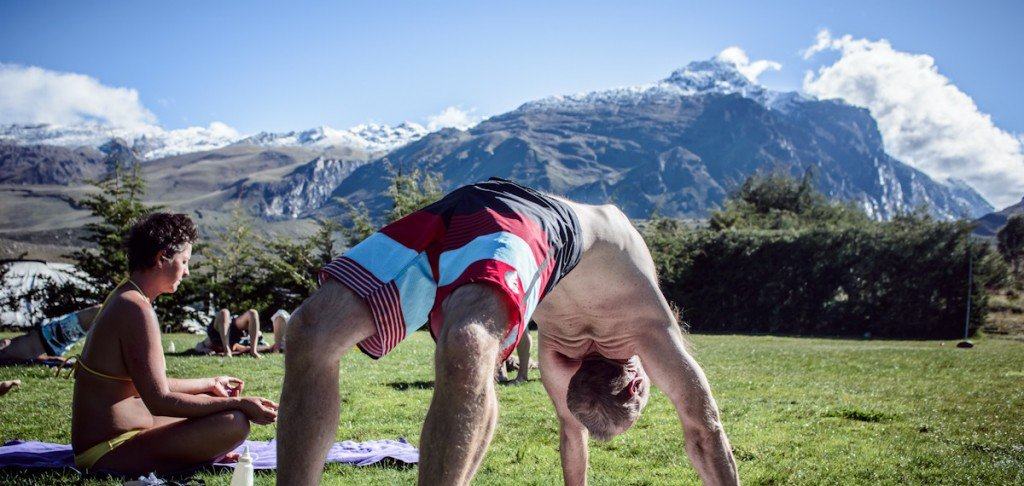 8. There's a San Pedro ceremony and hiking excursion included
The already enticing 9-day retreat includes a full day's hike, shortly after consuming a mescaline-containing cactus plant called 'San Pedro.' An experienced San Pedro Guide will lead you through the most awe-inspiring landscape, which will prove to be an extraordinary experience bound to bring you great insight and awaken deep truth within you. There's nothing quite like it and it differs greatly from the experience of ayahuasca, offering new lessons and paradigm shifts.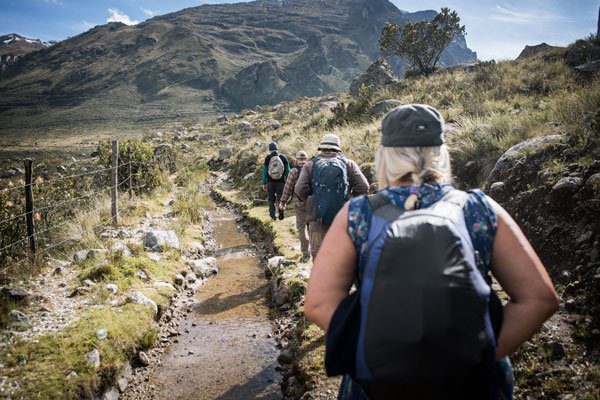 If you are looking for a safe, affordable, comfortable and beautiful ayahuasca retreat center, I highly recommend this place! You won't be disappointed.
For more information, and to book The Way Inn's 9-day Andean Ayahuasca Retreat, visit www.thewayinn.com.
If you have any questions about ayahuasca in general, feel free to leave your comments below.