Most online reviews proclaim CBD as a life changer- and for a good reason. Short for Cannabidiol, CBD has exhibited great potential as a natural remedy for many health conditions not only in humans but also in pets.
Currently, at least $390 million, the CBD industry is expected to pull $16 billion by 2025.
However, even with so many good reviews and potential for growth, the CBD market in Washington DC faces a major challenge; Lack of a clear regulatory framework controlling the CBD industry.
The Food and Drug Administration (FDA) has different rules regulating dietary supplements and drug use.
Although hemp CBD is legal in most states and countries, it is not yet clear where it falls; a dietary supplement or medicine?
Late last year, a bill legalizing hemp was passed and signed into law by President Trump. Although this was a good move and has earned praises from different angles, the FDA was given little guidance on how to regulate CBD.
According to Peter, president of the Centre for Medicine in the Public Interest, who has also worked at the FDA, the FDA should take a leadership position to ensure that there is a clear framework on how CBD can be used or sold.
The Legality of Cannabidiol Has Little to Do With the Legality of Marijuana
Don't get me wrong; the question here is not whether marijuana is legal or not. This is because most CBD products come from Hemp, which was legalized by the 2018 hemp bill.
The problem actually arises because most drugmakers have decided to test and treat CBD as a medicine.
This leaves the FDA's hands tied. This is because the law states that any substance or compound being studied as a drug, cannot also be regulated or treated as a food supplement.
As you probably already know, many drug companies have been eyeing CBD for its medicinal value. The Food and Drug Administration has even approved Epidiolex- A CBD-based drug. Most people argue that for this reason, Cannabidiol cannot be legally used as a dietary supplement.
Lawyers, on the other hand, argue that the law is not definite for Cannabidiol products which are marketed as hemp extracts. This is because hemp started being used as a hemp supplement long before CBD even started undergoing clinical trials.
Not All CBD Products Are Genuine
Like any other fast-growing industry, Washington DC's legal CBD market has a problem. Although the majority of the CBD dealers are licensed and qualified, there is still a group of fake and unlicensed sellers who are out there to make a quick buck and don't care about your well-being, safety or hard-earned cash.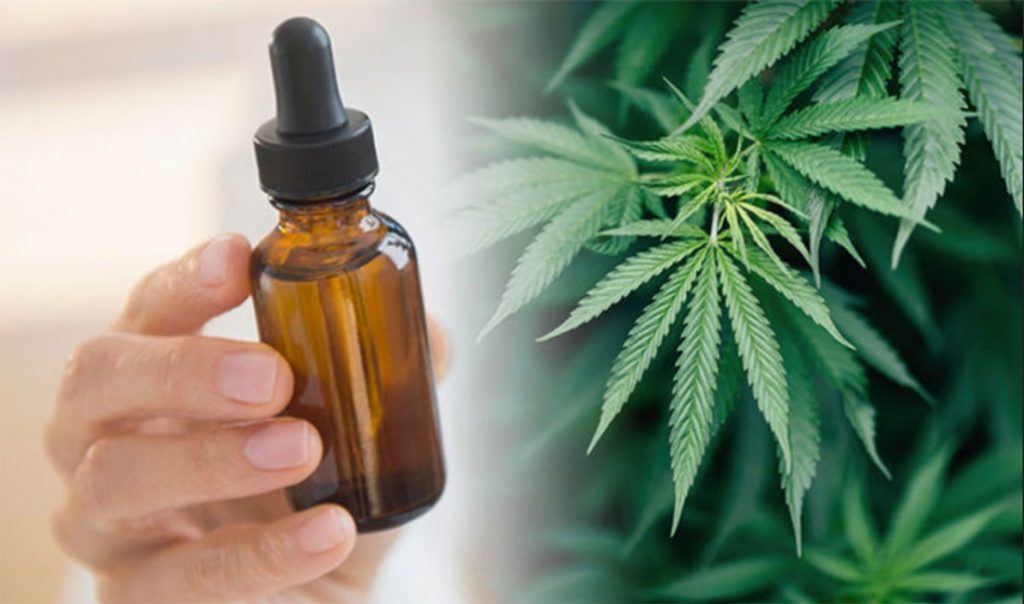 It is therefore vital to understand what to look for, when looking for CBD oil in Washington DC or anywhere else for that matter.
Ask to see the 3rd party independent lab results and all the certificates of analysis. Any genuine CBD dealer should be ready and willing to produce these documents on request. Most of high-quality CBD dispensaries actually post these results on their sites for easy access.
You can also ask a few questions regarding the use and the benefits of the CBD product in question. If you find that the dealer knows nothing or very little about the products they are selling, then that should raise a red flag.
Asking questions also gives you a chance to gauge their level of professionalism.
Jobs for Women and Minorities
In 2017, a measure was passed by the DC's Council giving minorities preference status for working at cultivators and DC dispensaries.
According to Joe of GentlemanToker.com, most of the cannabis events are run by women, racial minorities, and veterans. This means that some of DC's most under-represented groups can have access to good jobs ranging from growers to consultants to delivery service providers to retailers.
According to Robert C., a council member who sponsored the bill to give these people some preferential status, Washington must ensure that local businesses and minorities can get a piece of the pie in this super-lucrative industry.
He said that so many black people have been locked up due to marijuana-related charges. He feels that it is unfair for these people to come out of prison to find out that marijuana is now legal, and still, they cannot play any role.
Where Can I buy CBD Products in DC?
You can find CBD products in one of the following main places: medical dispensaries, general stores, and head and smoke shops. General stores and smoke head shops are likely to be stricter in terms of age requirements, etc. because of the presence of other smokeable products in the stores.
However, if you are looking for a broader range of CBD products, then you have the option of exploring the online platforms.
The only disadvantage with online CBD stores is that they often don't go through the same product control and verification process as severe as the one undergone by the traditional, physical stores.
However, it allows you to explore a wide range of CBD products as you are no longer limited to geographical location. Be sure to check their online reviews, though.
What Is The Future Of CBD In Washington DC?
Due to its proximity to law enforcement bodies, DC is likely to be affected quickly by the changes in the U.S law. However, at the moment, the territory is poised to become friendlier to Cannabidiol and other hemp products.