A historic 100-year-old church that sat abandoned and decrepit for years in the Spanish municipality of Llanera, Asturias has undergone a fascinating transformation. It's one that will draw a different kind devotion – those who subscribe to the religion of skateboarding.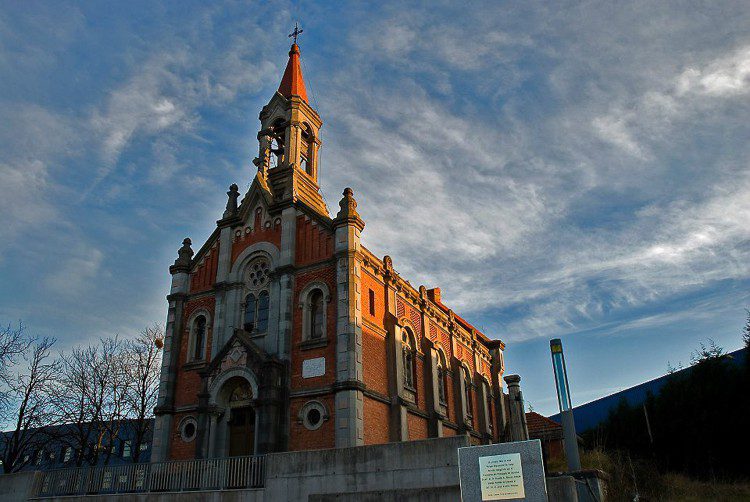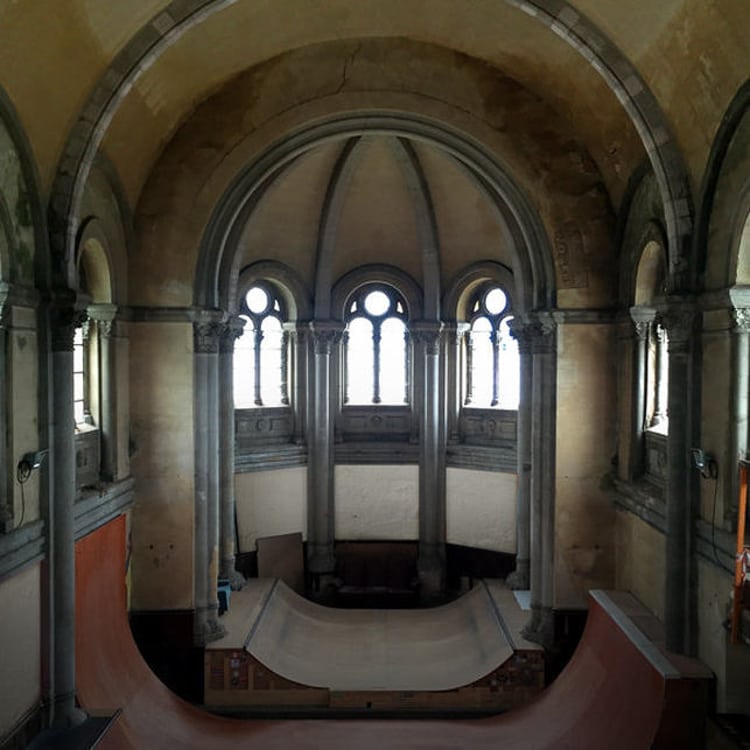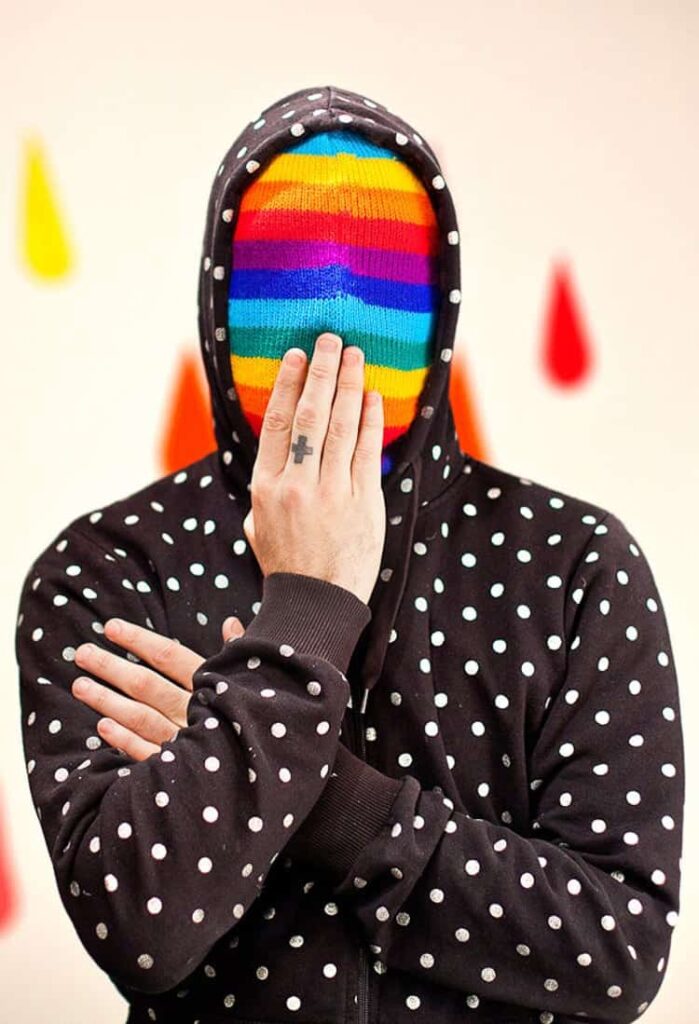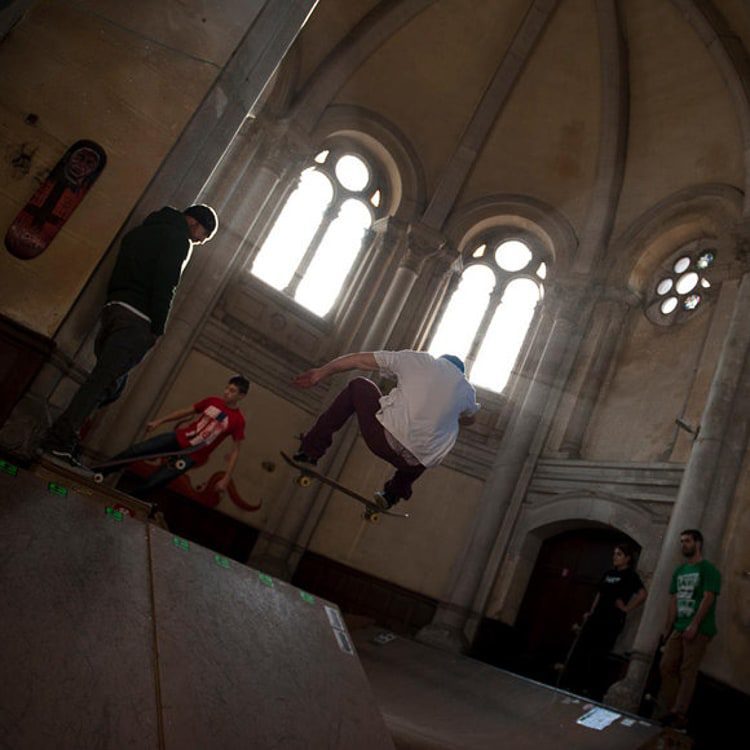 Now a second transformation is taking over, as artist Okuda San Miguel was commissioned to cover the walls and vaulted ceilings with bright, colourful, isometric paintings.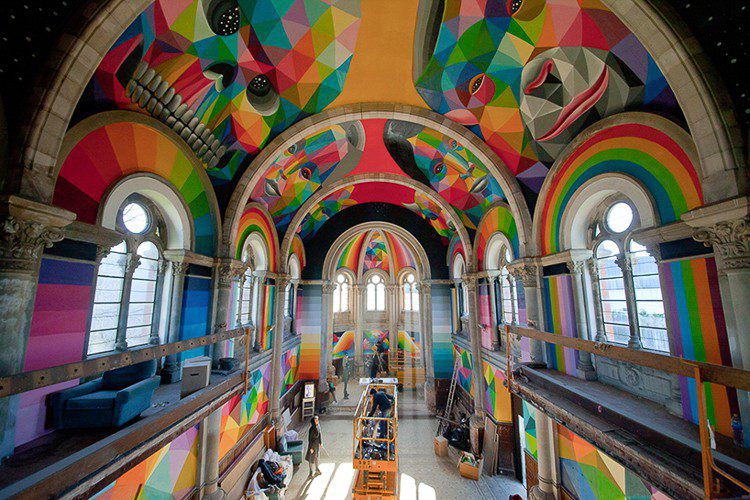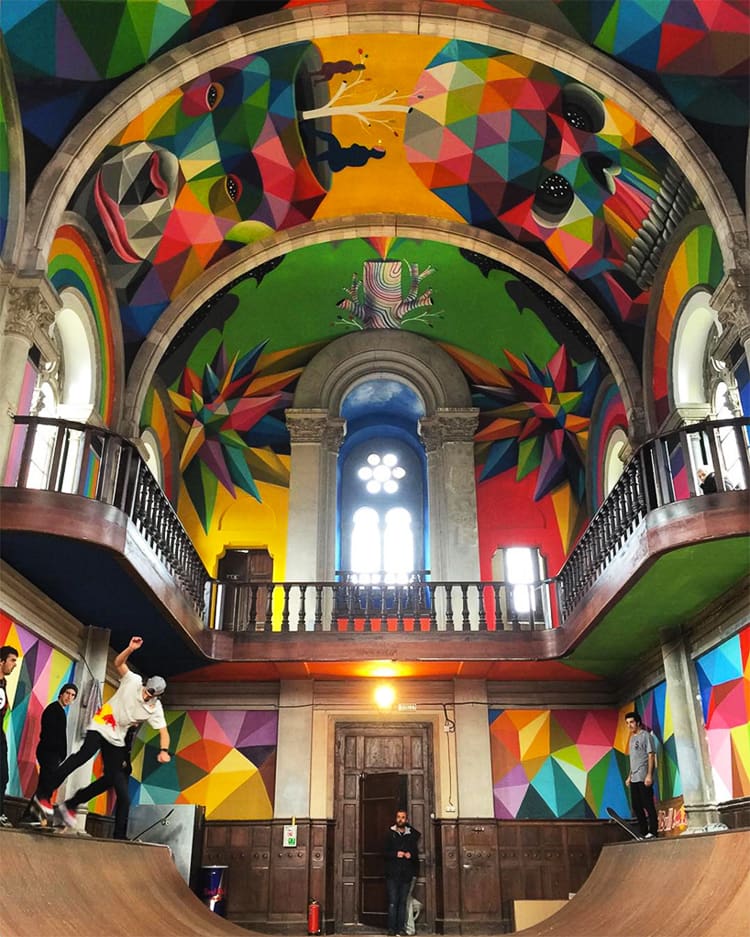 Miguel began work on the mural masterpiece at the beginning of December. The design features faces, geometric skulls and psychedelic wildlife.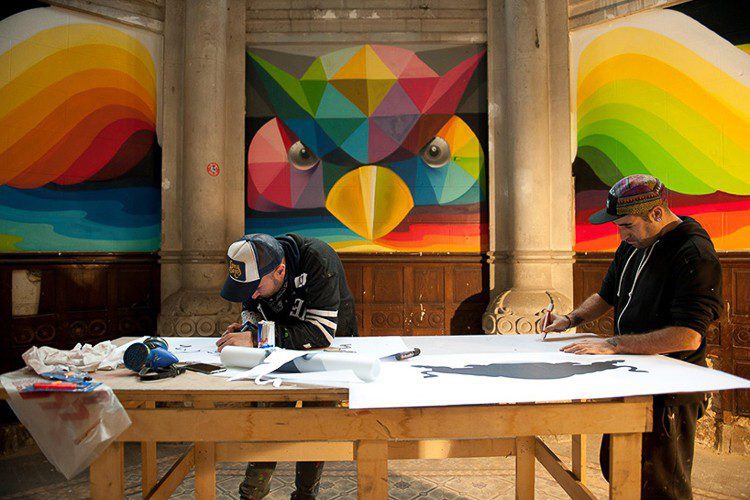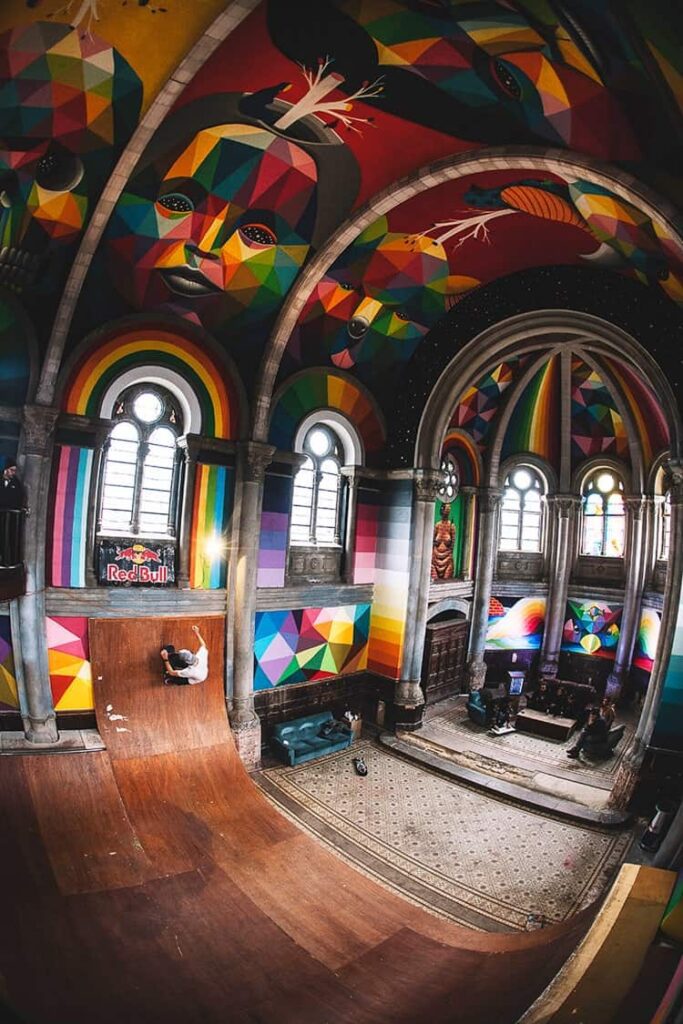 The project was a great way to breathe life back into crumbling architecture, and the result is something that both art enthusiasts and skateboarders alike will worship.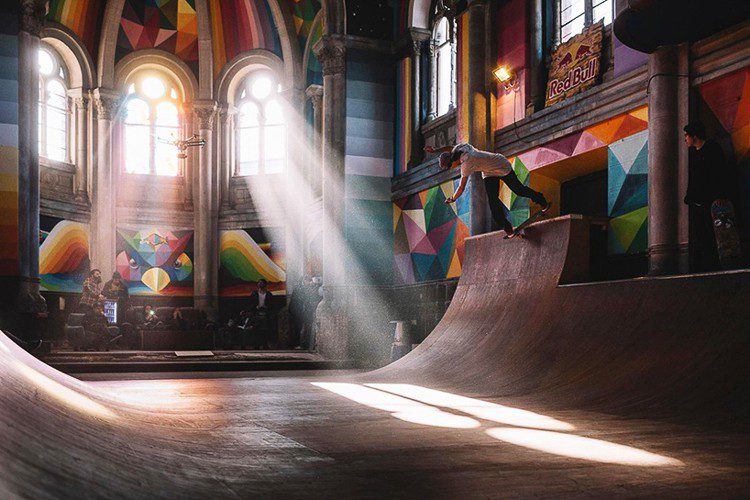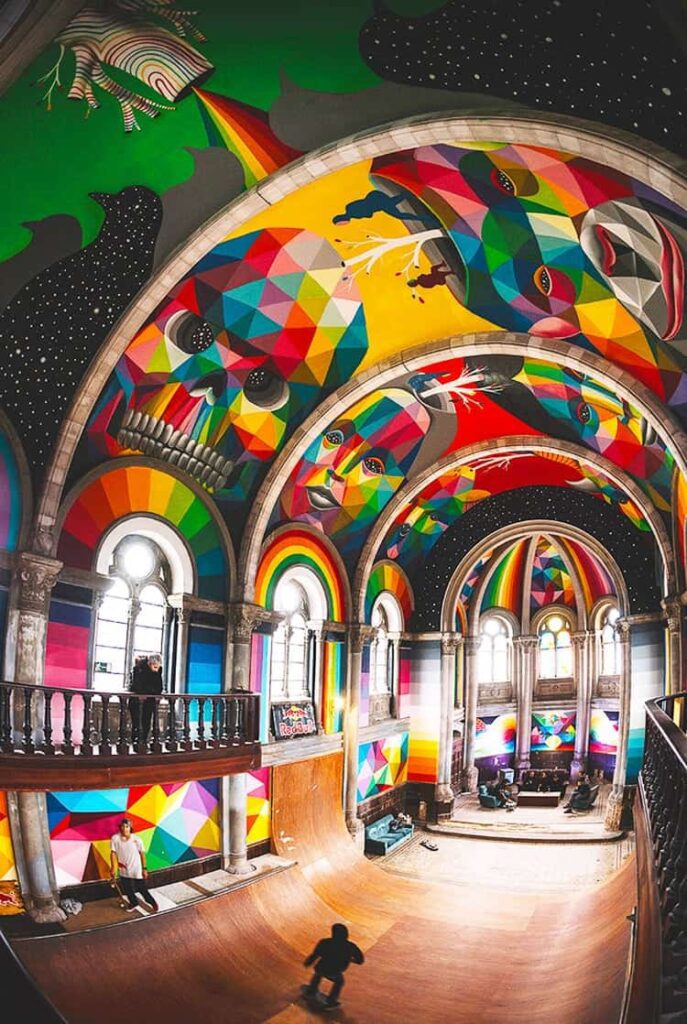 Image sources: thisiscolossal.com,  boredpanda.com,  designboom.com,  verkami.com