Evolution is all about looking forward. We used to enjoy waxes using a glass rig and a blow torch. Apart from that, waxes and concentrates have exploded in popularity, and where there's a will, there's a way to make using your product easier and more efficient. Today, we're here to talk about the Yocan Evolve Plus wax pen for your reading pleasure.
Yocan is well-known for its impressive vaping products. This Chinese company offers a wide range of high-quality items. One of these devices is the Yocan Evolve Plus, which stands out from the crowd thanks to its unique four coil design. The Yocan Evolve Plus Vaporizer is a popular concentrate pen that focuses on portability and convenience.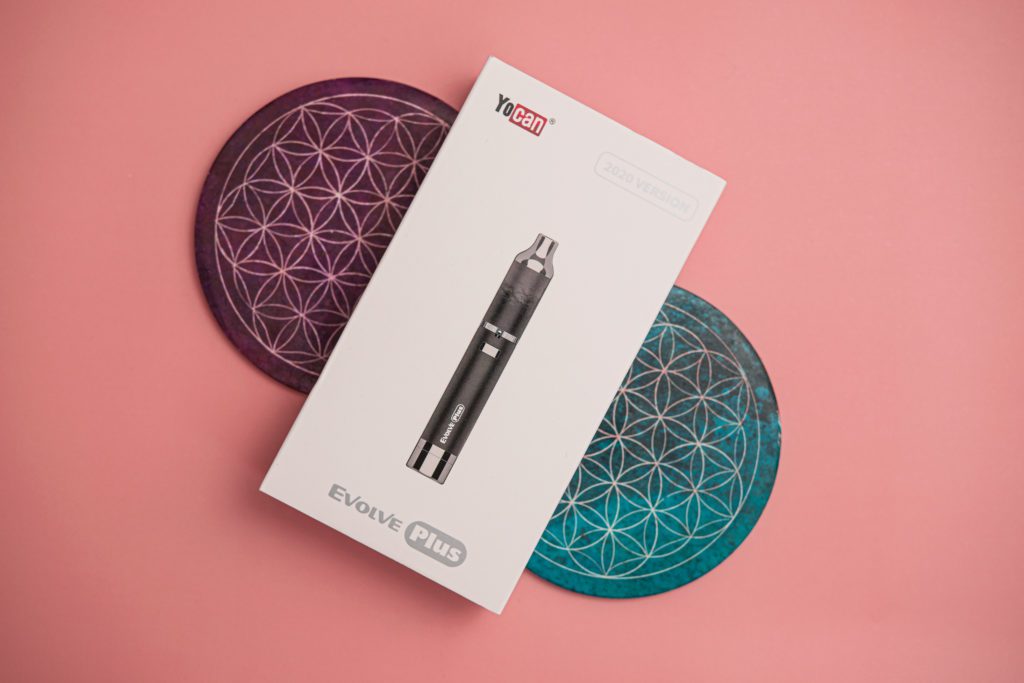 This wax pen is simple to use and it could be a good entry point into the world of vaping concentrates for a newbie. The Evolve Plus is designed exclusively for concentrates, mostly wax.
A handy container is located on the opposite side of the mouthpiece on this unit. The compartment is silicone-coated, making it ideal for carrying wax.
The single button simplifies things. The device can be turned on and off with five clicks.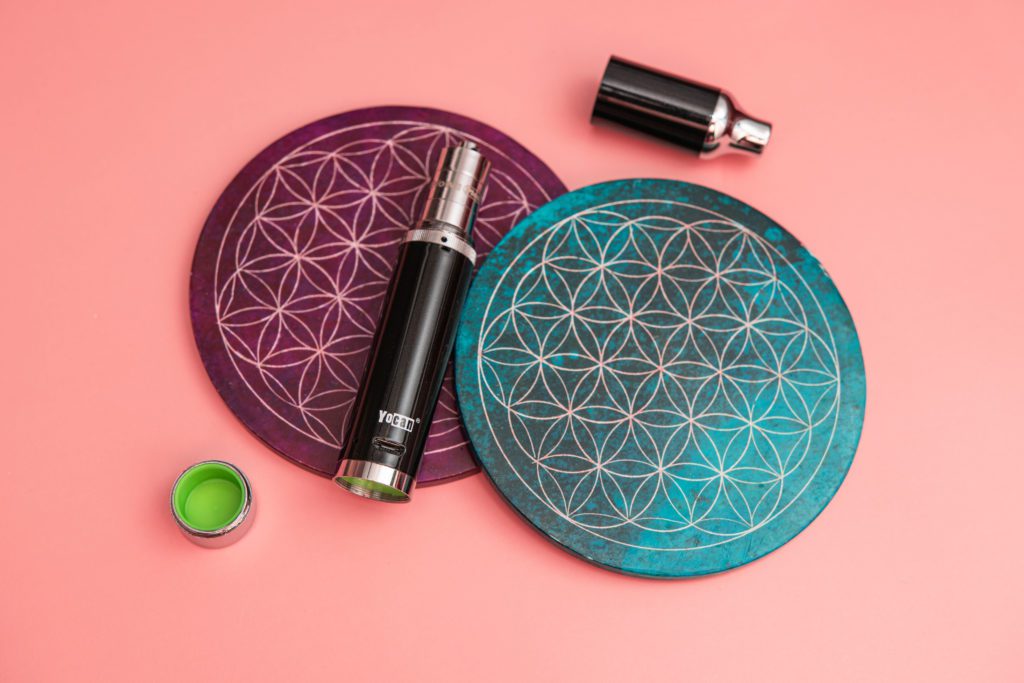 Evolve Plus Vapor quality
The Evolve Plus comes with two dual-coil quartz atomizers. These atomizer coils are larger in diameter than the original Evolve coils so that you can load more material while avoiding excessive packaging in the chamber. To prevent leaks of any kind, these coils are also equipped with functional coil caps.
Compared to inferior fiber wicks, the quartz coils produce abundant clean-tasting vapors from your concentrates, providing a flavorful experience.
Many wax pens use this type of atomizer setup, and "fine tuning" of the coils is recommended in order to truly maximize the quality of the flavor.
The Evolve Plus wax pen produces great flavor, as well as dense and rich vapor, thanks to its dual quartz atomizer.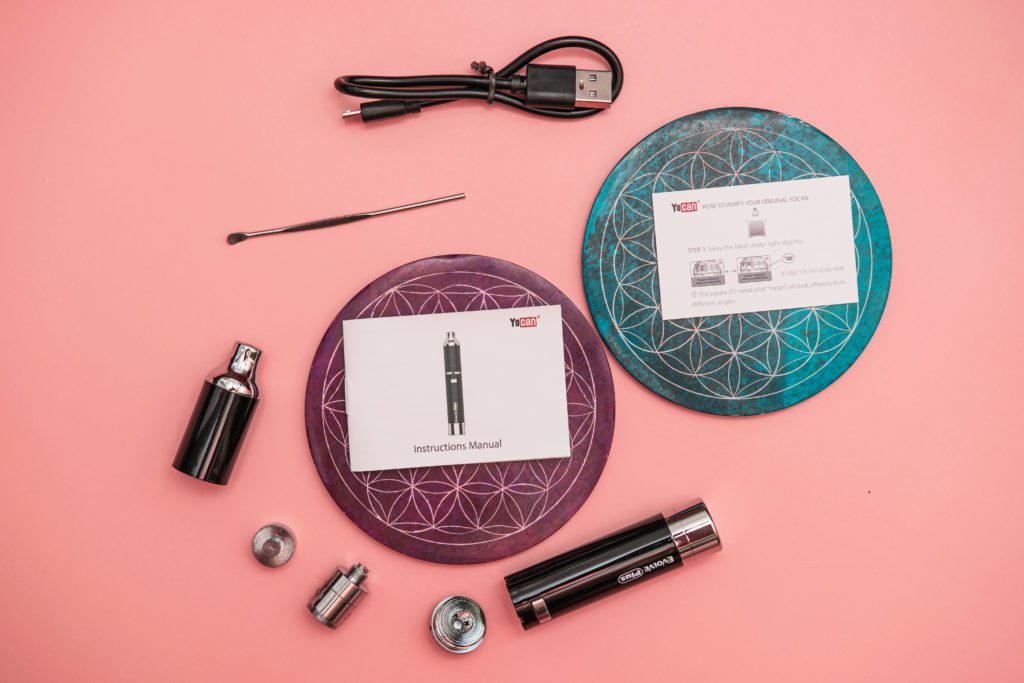 Battery
The fact that this wax vape pen uses a 510 threaded battery is something we admire. It has enough power to heat your concentrates and can maintain a charge for a long time. The vape pen is powered by a 1100mAh battery, which is significantly larger than other vape pens we've seen, which typically have a 650mAh battery. The battery also includes a convenient micro-USB charging port for quick and easy charging.
Charging takes only two hours or less, and the Evolve Plus vape pen features pass-through charging technology, allowing you to vape while it charges.
Specs:
Resistance: 0.8ohm
Battery Capacity: 1100mAh
Battery Voltage: 3.8V
Battery Wattage: 25 W
Battery Protections: Low Voltage, Short-Circuit, Overtime (10-sec limit)
Charging: Micro USB
The Evolve Plus vaporizer comes in a stylish box with all of the necessary accessories.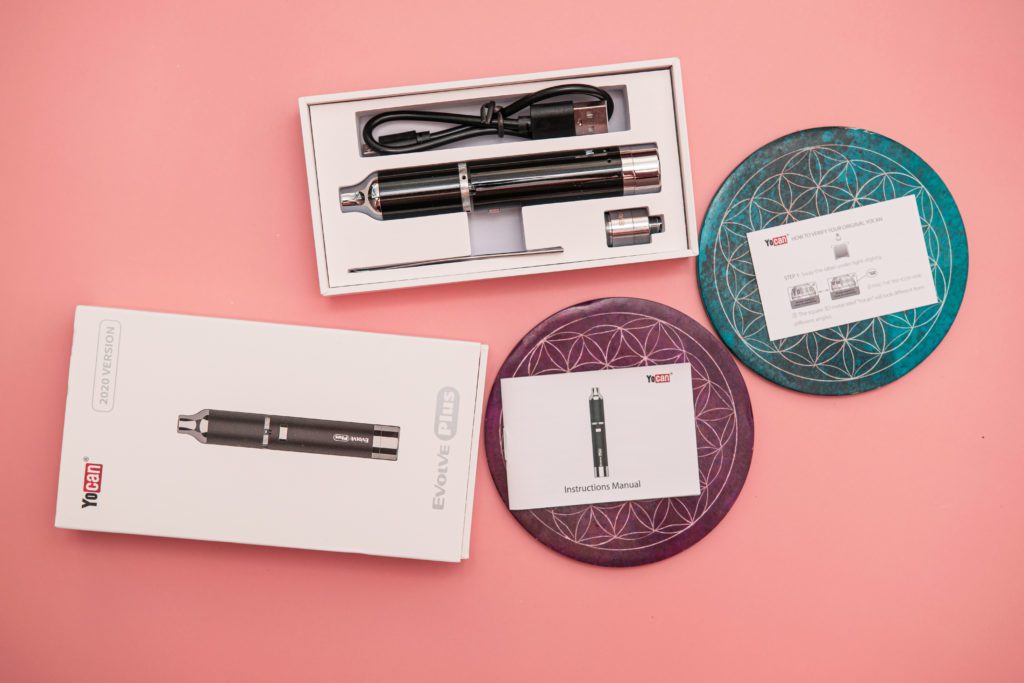 What's in the Box:
Evolve Plus (2020 Edition)
Evolve Plus Atomizer (w/pre installed Quartz Dual Coil)
Replacement Quartz Dual Coil (QDC)
Wax Tool
USB Charger
User's Manual
This device is available in a variety of colors, including black, azure green, silver, sakura pink, and champagne gold.
From a consumer value standpoint, the Yocan Evolve Plus vaporizer appears to be a fantastic device. If you prefer a thicker wax concentrate, Yocan Evolve Plus is the best all-in-one discreet portable vaporizer available on the market.
You can buy the Evolve PLUS Wax Vaporizer kit from TVape (France – US).
You can see a helpful how to use video here.
Overall, it fits comfortably in your hand and is simple to load and clean, making this a wax vape you simply cannot pass up.