It can be a challenging process to choose a vaporizer in 2021 because there is already such a wide variety to select from. There are many well-known, brand name companies which dominate the market almost entirely and leave little room for competition. Probably the best example of one of these hidden gems is XMax Starry 3.0, a mid-range portable dry herb vaporizer with a durable build, simple digital interface, and great vapor production.
The XMax Starry 3.0 vaporizer, which was released in the winter of 2019, is designed for both dry herbs and concentrates such as oil and wax using the included pad. The latest version features upgrades like haptic feedback and a black zirconia mouthpiece for a cleaner draw and a purer flavor that comfortably swivels in and out.
XMax Starry 3.0
The XMax Starry 3.0 is surprisingly solid, easy to grip and pass around and is very small. The front and back is crafted from high grade anodized aluminium, while the two sides are partly plastic. The display panel and control buttons are on one side. Everything feels awesome and fits well together. The swiveling magnetic lid makes it a breeze to load and use. The magnet is quite powerful, so you don't have to worry about it snapping off in your pocket and spilling all over your precious herb.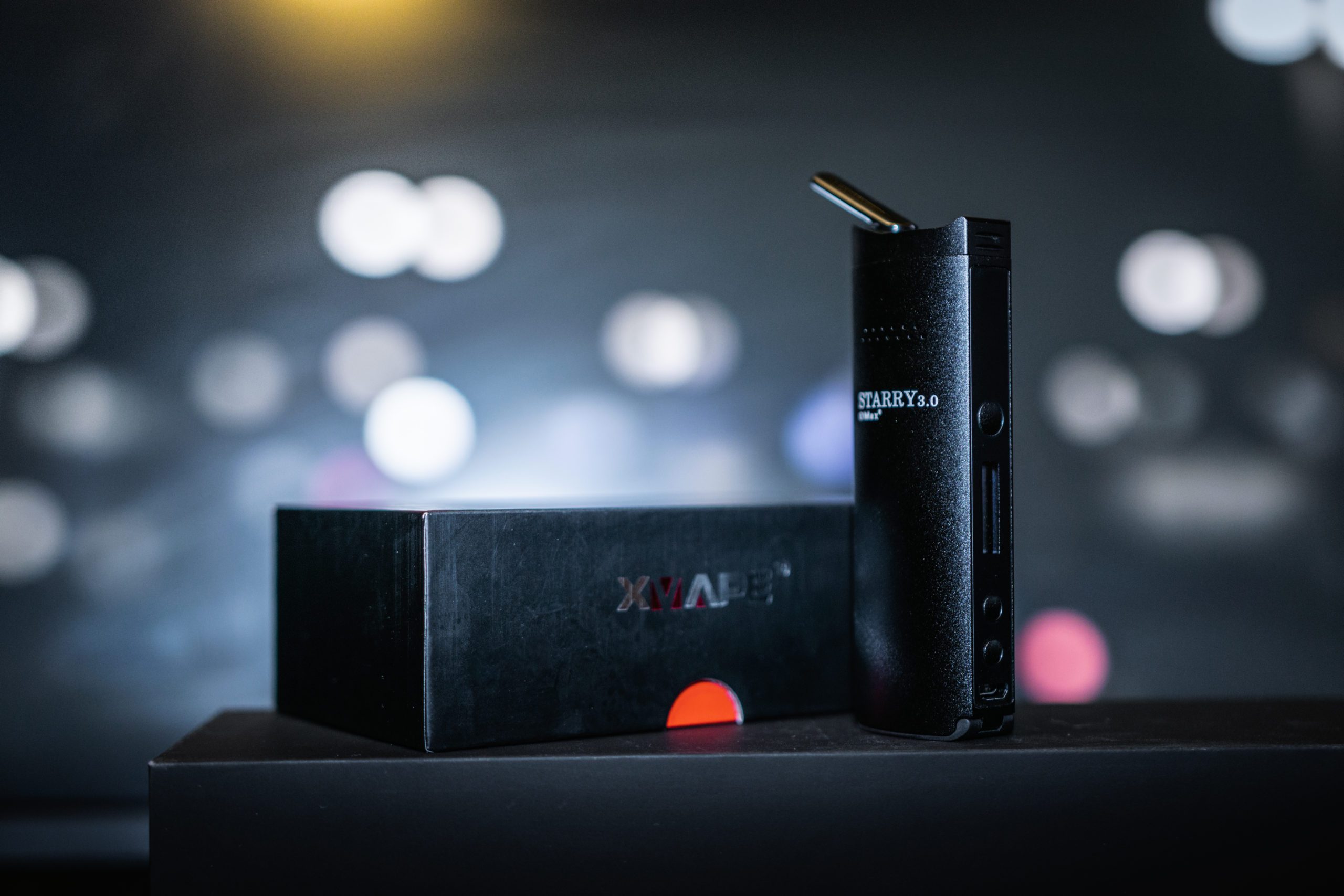 This pocket-friendly is a conduction vaporizer (meaning heat is delivered directly to your weed from the hot walls of the ceramic oven) and is based on a single, rechargeable 18650 battery that is included in the kit, but you can swap it with a fresh one anytime. With a battery capacity of 2600 mAh, you can expect 70-80 minutes of solid and consistent draw time.
Using the included micro-USB cable, charging takes anywhere from 90 to 120 minutes, but you can reduce charging times with an external charger like Nitecore or Xtar.
Precision Temperature Control
We are very impressed with the heat up times and temp options. Combined with an easy-to-use OLED display and a precision temperature control, the XMax Starry allows users to have a customized experience. The temperature range is wide, and it can be used from 212°F (100°C) to 464°F (240°C). It's very straightforward when it comes to selecting your desired temperature. 
Most cannabis users should not go far above 428°F (220°C) because dry herb draw can get a bit warm on the throat and there is a risk of combustion. Any temperature above 428°F (220°C) should strictly be for extracts.
The device heats up quickly, reaching the top temperature in 35 seconds and taking 25 seconds to reach 390 °F (199°C). The device will vibrate to let you know when your device has reached the desired temperature.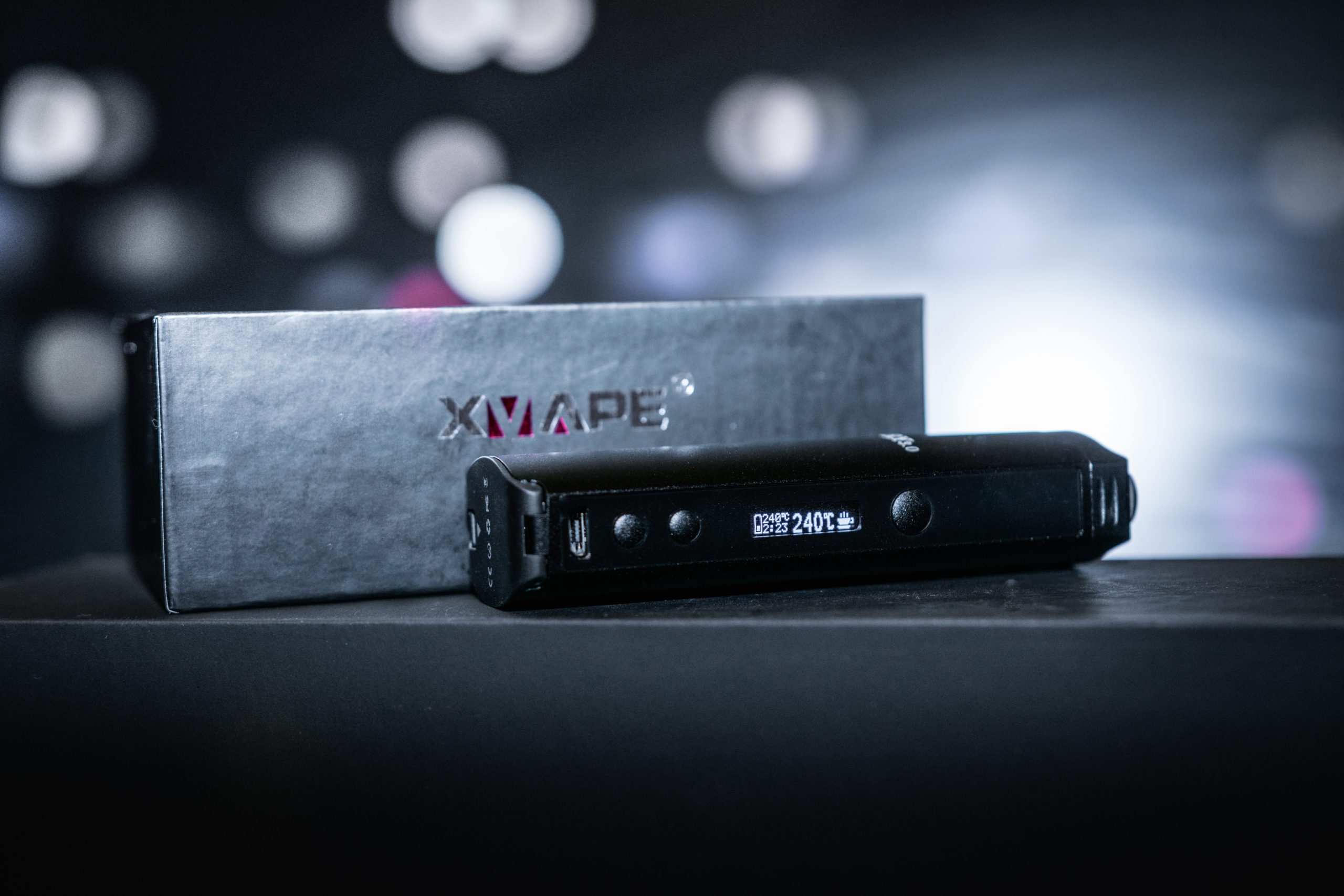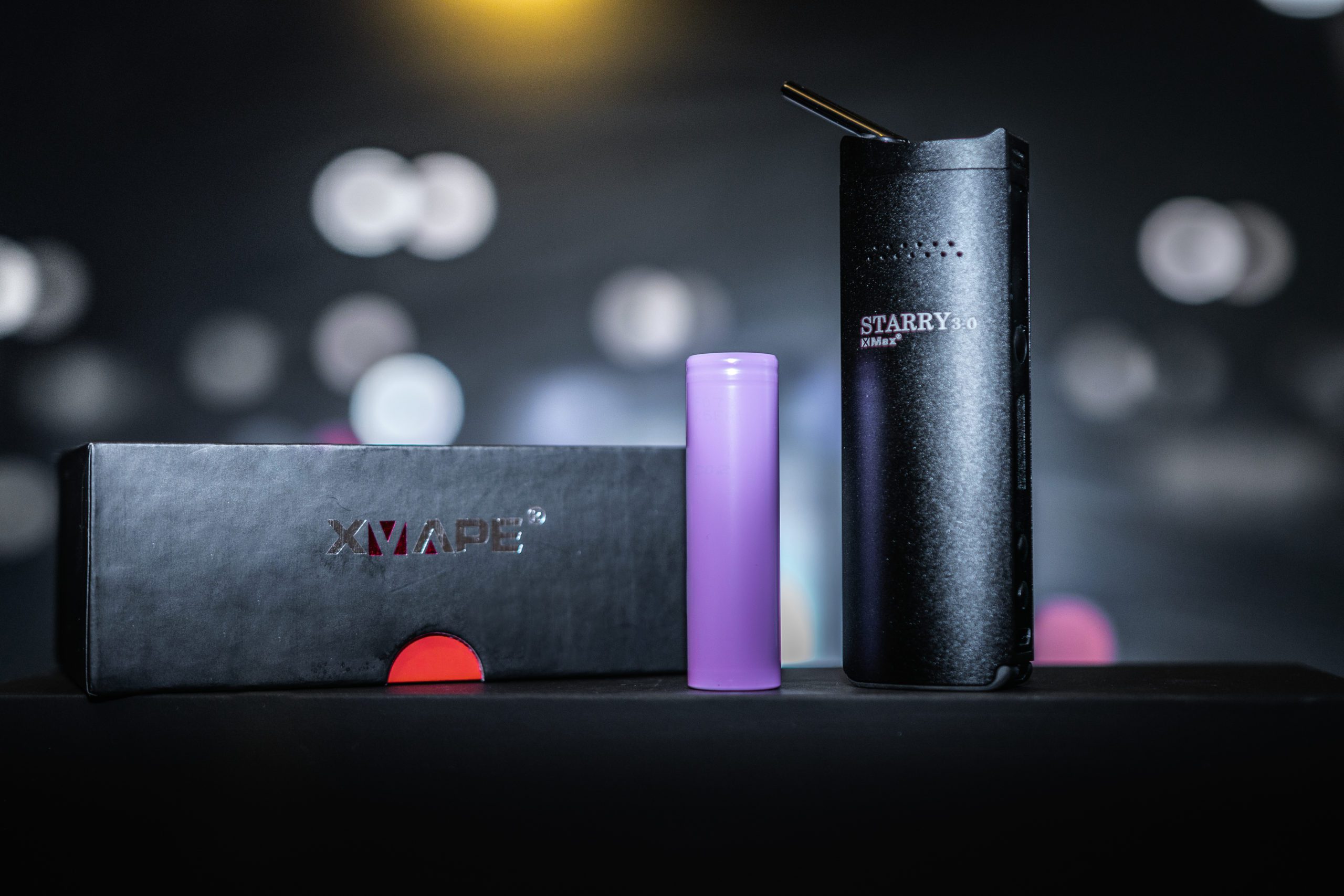 Heating chamber
The standard ceramic heating chamber is small to medium in size and should not be packed with more than 0.3 grams of herb, as it tends to work better with less material loaded in.
Vapor Quality
The XMax Starry 3.0 can deliver some serious flavorful clouds. Great taste at lower temps, especially on the first couple rips, but the taste goes downhill as the temp goes up and the session goes on. When clean, the draw resistance is about average but goes up when dirty.
Although the device uses conduction heating technology, it still manages to be highly efficient and saves plant material. However, vapor quality is not at the same level as some top vaporizers we've tested, such as the Crafty or Mighty. If you like the form of the XMax Starry 3.0 but are looking for a unit that offers better vapor quality, we recommend the Zeus Arc GT, which uses a gold vapor path to increase the quality of vapor.
Box Includes:
XMAX Starry V3 Vaporizer
2600 mAh / 18650 Battery
USB charging cable
Cleaning Set (Tool, Brush, Tweezers)
Ceramic Screen
User Manual
1 Year Warranty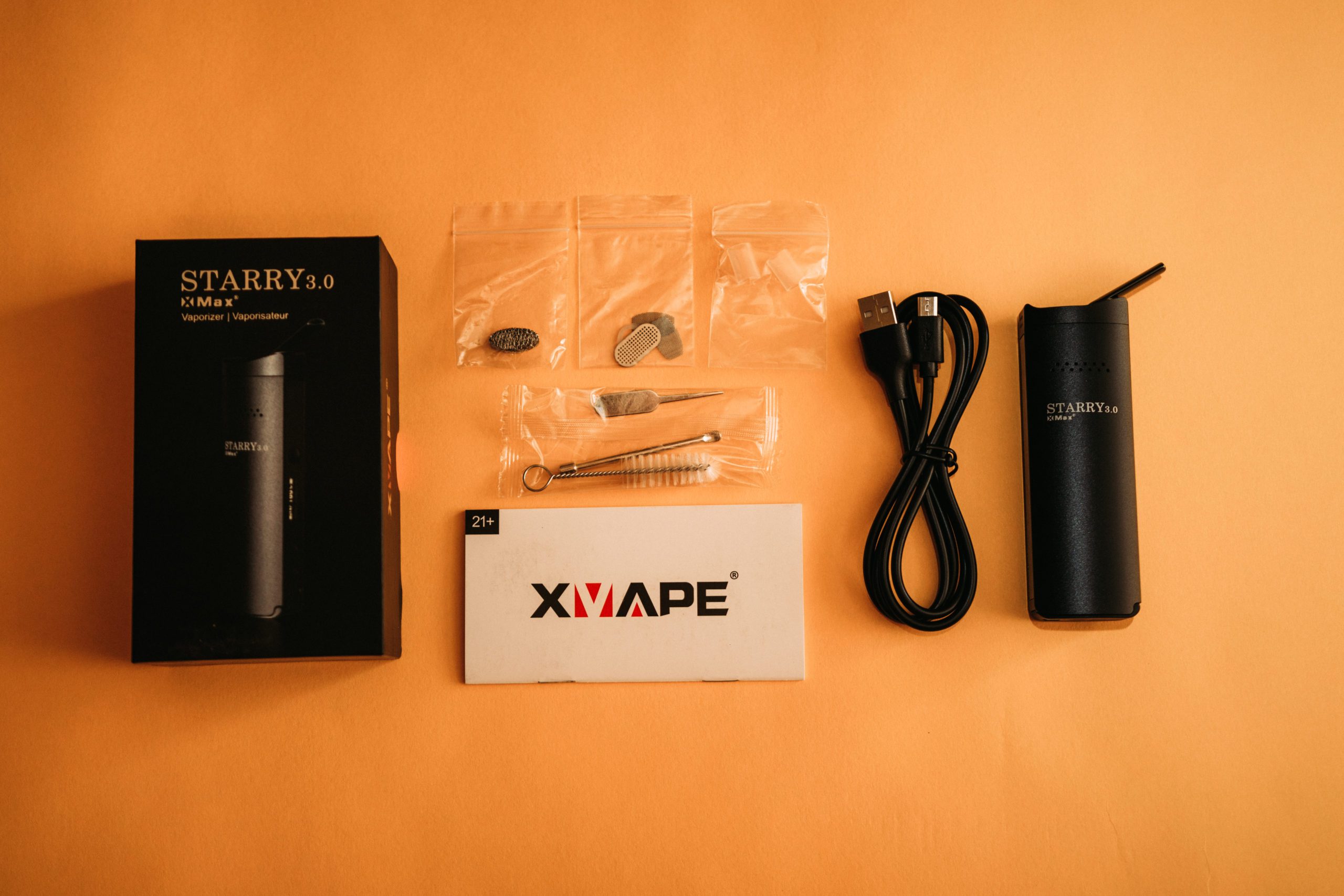 The kit contains everything you need to get started, except for the weed of course. A Water Pipe Adapter & Glass Bubbler are also available from XVape, which you can separately buy and extend its functionality and allow use with dab rigs.
Overall, for a budget device, the vapor quality from this little conduction vaporizer is surprisingly good, the device is nicely designed and small enough to be easily pocketed out on the go, whether you're hiking, biking or just a night out on the town. It offers a great value for the money, providing premium features that we do not see in other vaporizers of the same price. If you are still not sure the XMax Starry vape is the right choice for you but you still want a dual-use vaporizer compatible with dry herbs and wax, you can check our Flowermate V5 Nano review.
The best place to buy the xMax Starry 3.0 vaporizer is from TVape (US, Europe).
What do you think about our xMax Starry 3.0 review? Let us know what you think about this vaporizer in the comments section below.