A decade or so ago, to sell cannabis you had to be a peddler, sneaking joints into people's pockets when no one was watching. How times change! Today, you can run a cannabis enterprise in broad daylight without fear of being busted by cops. No less than 33 states have legalized marijuana for medical use and in California, you can smoke it for recreational purposes. With the U.S. cannabis market forecast to hit $22.7 billion by 2023, now is the best time to get in on the green rush. Continue reading to learn how to start a cannabis business.
Develop Your Passion for Cannabis
Almost every successful entrepreneur will tell you that passion is the key to success in business. Without it, you will burn out quickly and abandon your dream.
As such, the first step to starting a pot business that can be profitable is to develop your passion and enthusiasm for the plant. If you're the kind of person who believes cannabis is harmful and should not be federally legalized, but still want to cash in on the booming industry, you'll only be setting up yourself for failure.
And no, you don't have to smoke pot to develop your passion. You just need to have a firm belief in marijuana and that more states should move to legalize it for both medical and recreational use. Watch lots of documentaries about it, listen to pothead podcasts, and attend weed industry events.
Understand the Cannabis Laws in Your State
The next step is to research the cannabis laws in your state and establish whether they provide an ideal regulatory environment to start a pot business. Obviously, you cannot start this business in states where weed is illegal. But this doesn't necessarily mean you should go right ahead and establish the business if marijuana is legal.
You see, a state can legalize marijuana for medical use, but when you dig deeper, you realize that these laws only allow limited use of CBD. You shouldn't start a business in such a state because you'll sell very little.
Ideally, you want to start a cannabis business in a state that has laws enabling broad use of marijuana – even if for just medical use. You should also pay attention to the state's plans on future cannabis legislation. If it's coy on enacting improved laws to promote cannabis use, you should be hesitant to start the business.
Identify to Type of Cannabis Business to Start
If you're a cannabis newbie, you'd be forgiven for thinking that the only business you can start is a shop for selling rolled up joints! In truth, there are about a dozen ideas for a cannabis business. For instance, you can focus on cannabis production, where your job will be to breed seeds and sell to growers. Or you can cultivate the plant, harvest the flowers and sell to processors.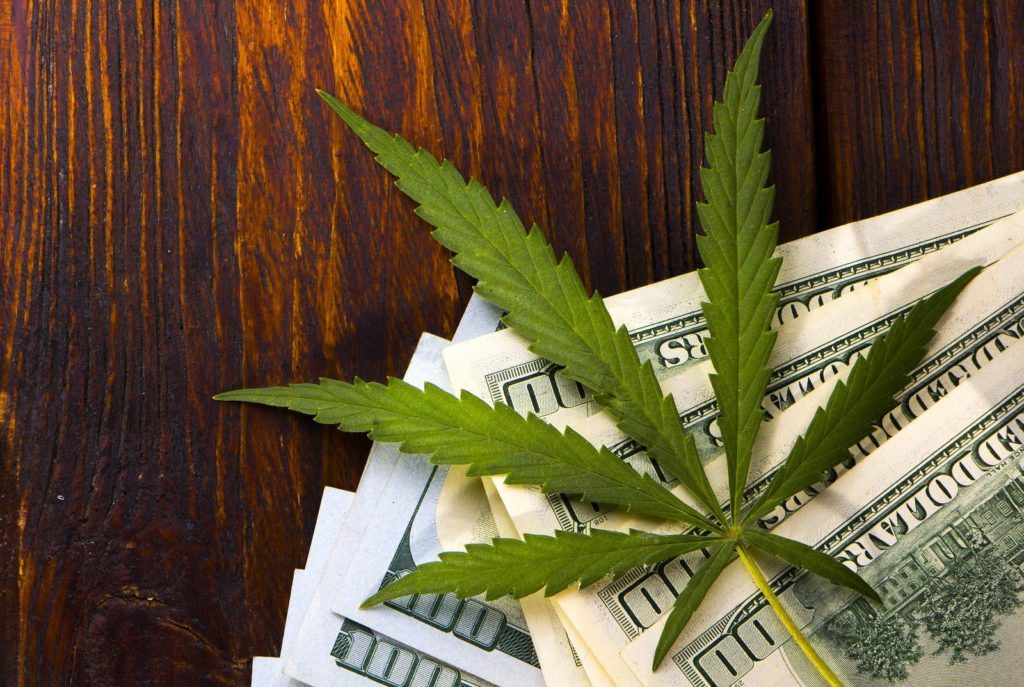 Another idea (which is quite popular) is to start a cannabis dispensary. Depending on the laws in your state, the dispensary can be purely for selling medical marijuana products, or a blend of medical marijuana and adult-use marijuana.
For inspiration, check out Planet 13 Holdings, owner of one of the world's largest cannabis stores.
Other ideas include:
An edibles store for selling weed cookies, chocolates, candy, and whatnot
Making and selling cannabis accessories such as rolling papers, bongs, and pipes
An agency that provides communication and PR services to cannabis companies
Cannabis event planning services provider
Cannabis guided tours
Cannabis consulting services.
Draw a Business Plan
At this point, you have a solid idea of the kind of cannabis business you want to start. Now shift your focus to drawing a business plan. The plan will flesh out a company summary (the name of your business, owners, and physical location), product lines, market opportunities, financial summary (capital requirements and cash flow projections), compliance strategy, and sales and marketing strategies.
Your business plan doesn't need to be overly detailed, especially if you're looking to start a small store. However, don't make the mistake of opening up a business without one. Think of a business plan as a blueprint for building a house.
Secure Funding
See another benefit of drawing a business plan? It will help you establish the amount of money you need to start the business and keep it operational until it achieves profitability.
If you're self-financing the business, thumbs up! But if you're short on cash, worry not. You can turn to external funding sources, such as a bank loan. Or you can reach out to family and friends for a soft loan. Another ideal option is to partner up. If you know someone who is passionate about cannabis, ask them if they'd be interested in coming on board, so you can be partners and split startup costs. 
Secure the Necessary Licenses and Permits
In all states where it's legal to start a cannabis business, you will need to obtain the necessary licenses and permits before opening. Depending on the nature of your business, this might vary from a general business license for a cannabis accessories store to a specialty permit for a cannabis dispensary.
For your licenses or permit to be granted, there are regulations you might need to adhere to. In most states, for instance, a dispensary location must be more than 1000ft away from schools and churches. Since regulations can be complex, it's advisable to get the help of a cannabis lawyer during the licensing process.
Advertising a Cannabis Business
Like cannabis consumption laws, cannabis advertising regulations vary from state to state. So before you develop an advertising strategy for your new enterprise, ensure you know what you can and cannot do.
Instead of grappling with the regulations, you can outsource all advertising and marketing to a cannabis agency. These professionals will do everything from building a professional website for your business to implementing an advertising strategy that will deliver the results.
Go Start a Cannabis Business and Make High Profits
As the U.S. cannabis industry expands in leaps and bounds, savvy entrepreneurs are rushing in to grab a piece of the market. However, regulations can make it difficult to get started and make good profits. Lucky for you, this guide on how to start a cannabis business has laid out the steps you need to take.
Good luck and keep tabs on our site for more cannabis insights.