It is no surprise Colorado has introduced a heady grass-infused series of brews to the legal market in recent years. As enthusiasts, we just had to know what was up.
Marijuana Infused Craft Beers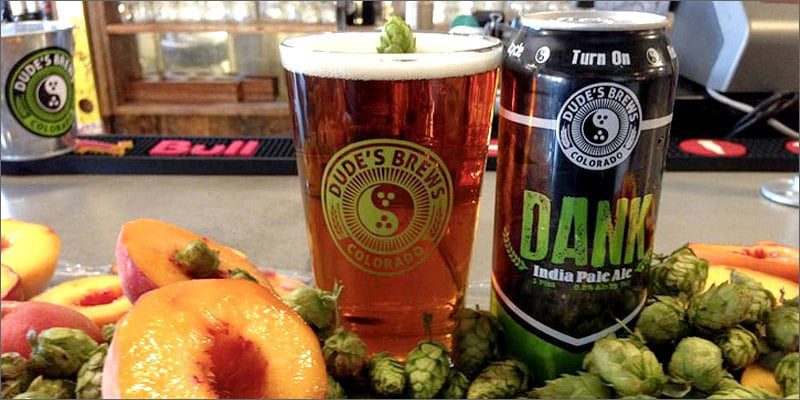 Thanks to the continuing spark of legalization in the marijuana industry more and more businesses are making their own mark by branding new and innovative weed products. So of course, beer comes as no surprise. We've been keeping multiple tabs on these booming marijuana trends, and we'd caught wind that a new series of craft beers are being made with marijuana extract in Colorado—and yes, they will get you that groovy feel-good buzz you have been looking for.
Alas…it was a given… we just  had to check this thing out!!  So we stopped in at a few local Colorado breweries for a taste test of the new and emerging marijuana-infused crafts.
Hops and Cannabis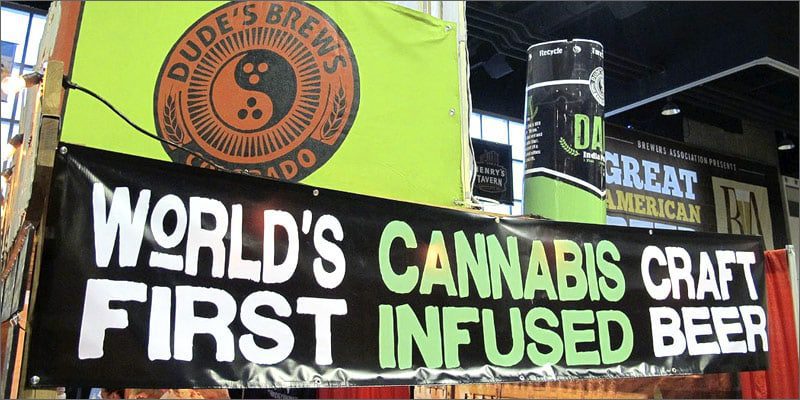 Not only is Colorado known for its amazing recreational bud shops these days, moreover it is host to some of the finest breweries and craft beers in the nation. From endlessly hopped up IPA's,  to rich 18% Avery Dark Ales on tap, to 6 and 9 month barrel aged Apricot Sours, I'd tried a run of some of the greatest Colorado has to offer. However, I'd never yet run across a marijuana infused beer and was highly excited to hear about the new movement and get my hands right in on the experience.
If you've ever smelled beer that seemed to smell somewhat like cannabis, well, this isn't uncommon at all. This is because both hops and cannabis come from the same flowering plant family, cannabaceae, and they do have the tendency of similar aromas. One such beer is Oskar Blues dry hops "Pinner" beer with pungent fragrances of bright citrus orange, which reminded me slightly of that taste you find when smoking a sweet Agent Orange sativa. These beers are a year round easy drinker with an ABV of 4.9% and while they don't actually boast a cannabiniod content, we chose to have a few pre-party before making way to see just how inventive things were getting at Dad & Dudes Breweria in Aurora.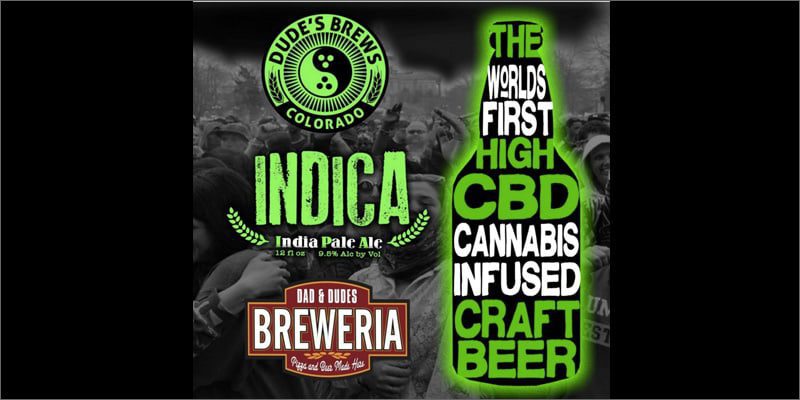 While there are many beers infused with hemp available today, the guys at Dad & Dudes have came up with the first ever to use cannabidiol oil. Using the non-psychoactive extract of the hemp plant—a legally medicinal CBD extract— they have created both a 5% ABV Sativa IPA, made from the same hops of their flagship "Dank" IPA, and now have a new powerhouse 10% ABV Indica Double IPA (which will only be featured in-house at the brewery) as part of an up-and-coming Canna-Beer Series. While these beers are loaded with CBD, this doesn't really add any extra flavor of the ganja-like variety to the beer. However, they are what you would expect in the highly hoped IPA arena, and at 10% that indie-double will knock you on your ass if you aren't careful!
The CBD versions of the brew both retain the flavor of "Dank" while the Sativa IPA has a smoother and sweeter resiny taste. With the double IPA, you will get even more of a resiny taste than the Sativa version and even more of that high-end hop that comes with this large dose of ABV. The two come highly recommended for beer and marijuana enthusiast alike.
Have you tried any of the mentioned, or other, canna-beers? Let us know your favorites on social media or by commenting below.