As pet owners, the happiness and well-being of your furry friends is one of your top priorities. If you're looking for a CBD product for an anxious pup or a cat with chronic pain, it can be hard to sift through all of the options available to find the really good stuff. The market has exploded, with hundreds of products marketed for pets and their owners too!
Here are some things to consider as you shop for the right CBD product for your pets.
What Is CBD?
CBD, also known as Cannabidiol, is an extract of the cannabis plant. It's an active compound in both marijuana and hemp. Unlike the more notorious THC, CBD is not psychoactive. Instead of getting you 'high', CBD seems to promote a sense of ease and well-being, and may work to diminish pain.
While scientists are still uncovering how CBD affects the human body (let alone dog or cat bodies), this naturally occurring substance has been used to help treat conditions ranging from insomnia and anxiety to chronic pain and autoimmune conditions. High quality CBD products can be sourced from trusted suppliers such as Innovet Pet, allowing you to find exactly what your pet needs.
Is CBD Legal?
Since the passage of the 2018 Farm Bill, the sale of hemp products is legal on the federal level. This means that hemp-derived CBD products with a THC level lower than 0.3% are also legal, though local enforcement may vary from state to state.
Is CBD Safe?
As a natural product, CBD only has a few relatively minor potential side effects and is sometimes misunderstood. Regardless, always consult your veterinarian before giving your pet CBD products. Because they treat your pet and are familiar with their health history, they can confirm if CBD is the right option. That being said, many pet health professionals also use CBD to treat their own furry friends, as the product has so many uses. Some vets may even be happy to recommend a reputable brand for you to try.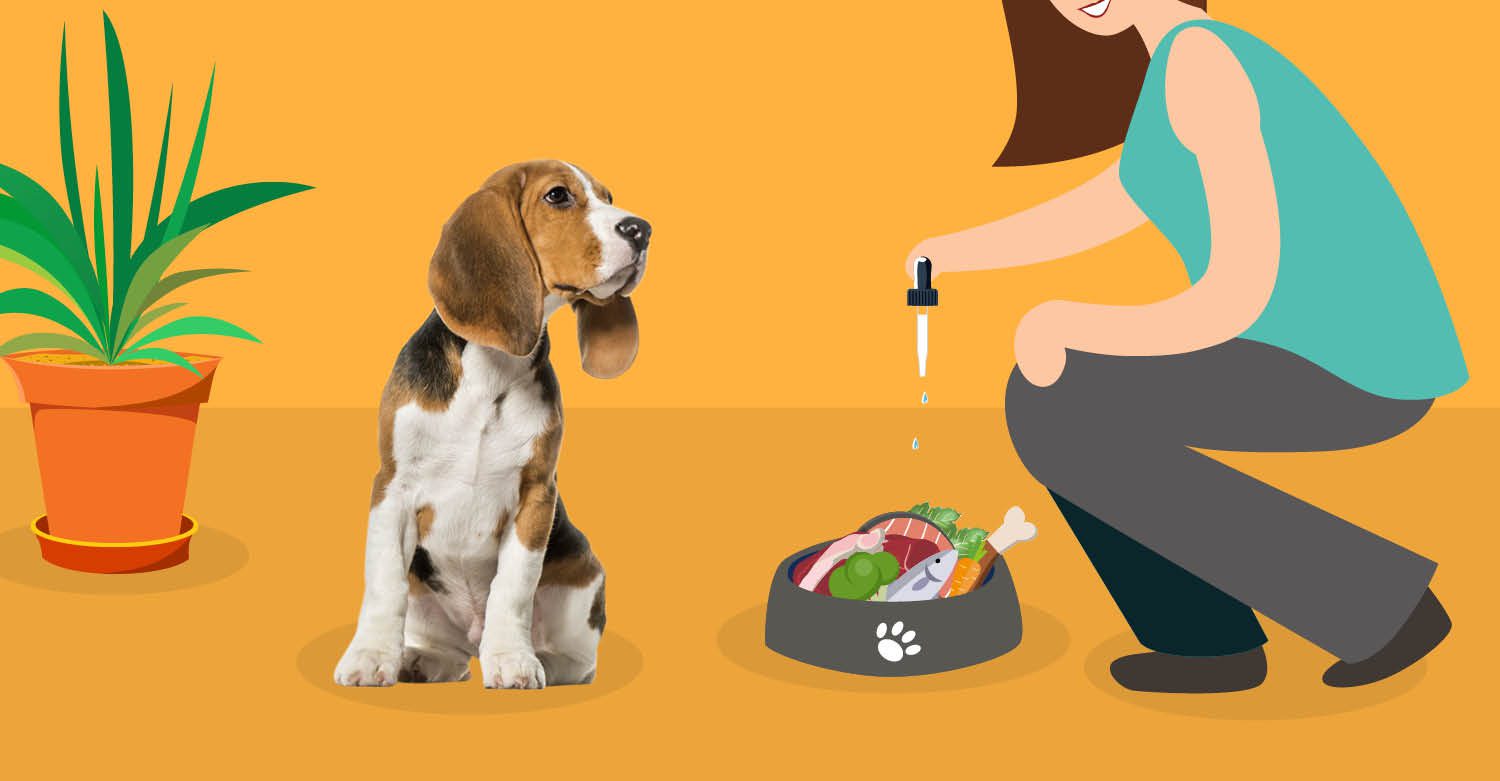 As it's a relatively new product, legislation is still adjusting to CBD. The FDA considers CBD oil a cosmetic product, so it's not strictly regulated and there's a lack of information on proper dosages. Higher quality manufacturers, especially ones that test their products (read: the companies you want to buy from!) will likely include dosage suggestions on their labels. Try giving your pet only a small dose at first to see how they react.
What Products Are On The Market?
Here are some of the most common CBD products available in the market:
CBD oil is different from hemp oil in that it contains CBD. It's typically mixed with a carrier oil such as coconut or hemp oil and comes in glass bottles with a handy dropper that allows you to control exactly how much you give your pet. CBD oil can be used to help treat a number of conditions in dogs and other pets and is administered orally.
Similar to CBD oil, topicals are a mix of CBD extract and some kind of oil, though these are intended to be rubbed onto your pet's skin as a cream. These products are great for soothing itchy skin and helping alleviate discomfort from fleas or allergies.
Just like CBD oil, chews and edibles are taken orally, but are disguised as treats that your pet will love. These are particularly useful for picky eaters and can help with appetite issues. As with any food or treat, make sure that the edibles you choose for your pet are organic and made of healthy, natural ingredients.
CBD may also come in capsule form, and these can easily be mixed into a pet's food and taken orally.
What is the CBD Spectrum?
As you shop around for CBD products, be it for your pooch or for yourself, you'll likely notice that CBD products are classed according to a spectrum. This spectrum simply shows what comes in your CBD product along with Cannabidiol itself and is typically specified on the packaging.
The three available options are the following:
Full Spectrum – This form will contain all of the compounds found in the cannabis plant, including THC, though typically in levels lower than 0.3%.
Broad Spectrum – The most popular form, especially for pets, still contains a range of the beneficial compounds found in cannabis, minus the THC!
CBD Isolate – as the name suggests, this contains solely CBD.
What Conditions Are You Trying to Treat?
CBD has demonstrated effectiveness for a wide range of conditions. You may be surprised with how CBD can help your pet feel healthier and happier! Choosing the right product involves knowing specifically what condition your pet needs help with.
Here are some conditions CBD may have some effectiveness in treating:
As it does with humans, CBD can help anxious pups and kitties relax. This could mean calming down excitable puppies or helping nervous pets deal with scary storms or periods of separation from their beloved owners. CBD oil, administered via the dropper or mixed in with your pet's food, can help with this.
Nothing hurts more than seeing your beloved pet suffer from pain, whether it's the result of age, medical conditions, or injury. Fortunately, CBD helps block pain receptors in humans and animals, giving your furry friend much needed relief from whatever is ailing them. Pain or inflammation from skin conditions is best treated with CBD topical creams., whereas other types of pain can be managed via orally administered options.
CBD extract has shown considerable effectiveness in treating epilepsy in humans, so it may be a useful treatment for pets that suffer from seizures as well. Mixing CBD into your pet's food or pampering them with CBD treats can make the compound a regular part of their diet.
If your pet suffers from nausea, CBD oil or edibles can help soothe their stomach and regularize their appetite. Similarly, pets with Irritable Bowel Disease (IBD) can benefit from the anti-inflammatory properties and pain relief effects of CBD.
Use Pet Specific Products
Since the CBD industry is still relatively unregulated, it's safest to use products aimed at specific pets. For example, a tincture marketed for dogs could have a concentration that is unsuitable for cats and smaller animals. CBD is most commonly marketed to dogs and cats, but some CBD products also exist for horses. Pay attention to the concentration and always use products specifically intended for the correct animal, size, and age group.
Read The Ingredients!
While CBD itself is a natural and relatively safe substance, CBD products usually contain other ingredients, whether they're simple tinctures or multi-ingredient treats. Make sure to read the ingredients before giving it to your pet, to be certain that nothing potentially harmful is sneaking in with the CBD. For example, Xylitol, an artificial sweetener used in many CBD products marketed for humans, is toxic to animals. Similarly, avoid products that contain THC and be on the look-out for chocolate and other tasty but dangerous ingredients!
Opt For The Organic, High Quality Option
You want to give your pet the best, and the best often is the healthiest option. Choosing organic, non-GMO products will keep pesticides and other harmful chemicals out of your pet's diet. Check the ingredients to be sure there are no chemical additives or solvents used either. You'd do the same for their food, so why not for CBD?
Choose A Trusted, Reliable Brand
Read reviews of different CBD products to make sure that they deliver what they claim to do. The best options will also be tested by a reliable third party in a lab and should come with a certificate of analysis that confirms their effectiveness and safety. Even better, some CBD products have been tested by vets at reputable institutions such as universities.
A brand's customer service is just as important as the quality of their product. Browsing a company's website will tell you if they offer customer support after purchase and if they can help you choose the right product for your pet.
Quality Comes At A Price
While you might be tempted to go for a cheaper option labeled as CBD oil, some companies try to pass off hemp oil as CBD products. While hemp oil is full of so many beneficial compounds and minerals, it just doesn't do what CBD products are supposed to do. An average bottle of CBD oil or tincture will likely run around $30 USD, but by using it sparingly you'll be able to get plenty of bang for your buck.
Not all CBD products are made equal. By carefully investigating quality, ingredients, testing, and customer service for each product, you can discover the best the market has to offer. Your pets bring so much joy to your life, and it's only right to give them the best. While it may seem like a daunting process, keeping these simple considerations in mind will take the headache out of choosing the best CBD product for your pet.