Recent statistics show that Canada's legal cannabis industry is outperforming the country's underground market and raked in CA$318.7 in June 2021. Yet another set of statistics shows that 54% of Canadians bought weed from licensed sources in 2021, against 12% who purchase from illicit sources.
Besides affordable prices and product variety, market experts also attribute the positive market trend to weed delivery services. Canadian legal weed delivery is a burgeoning industry with service providers like the Black Rabbit weed delivery offering exceptional services.
Wondering why the delivery industry is thriving while barely out of its inception stage? Let's find out.
1. Weed Delivery Services Are Legal
The clamor for legal doorstep weed delivery services was consistent among Canadian cannabis consumers and dispensaries since marijuana legalization in 2018. While licensed brick-and-mortar weed dispensaries give a unique shopping experience, statistics show that 43% of Canadians prefer shopping for weed online. Moreover, most cannabis consumers relied on illicit weed delivery services before legalization, so it was unfathomable that licensed dispensaries could not offer delivery services.
Therefore, when multiple provincial governments gave private dispensaries the go-ahead to offer doorstep delivery during 2020's first quarter, there was no turning back. Progressive provincial governments like British Columbia saw sense in leveraging private sector delivery services to combat illicit cannabis and legalized weed delivery long-term.
The convenience weed delivery services afford cannabis consumers convinced many consumers to shift from illicit weed to the legal cannabis market. Therefore, it is correct to say that Canada's legal cannabis industry has come full circle thanks to weed delivery services' legalization.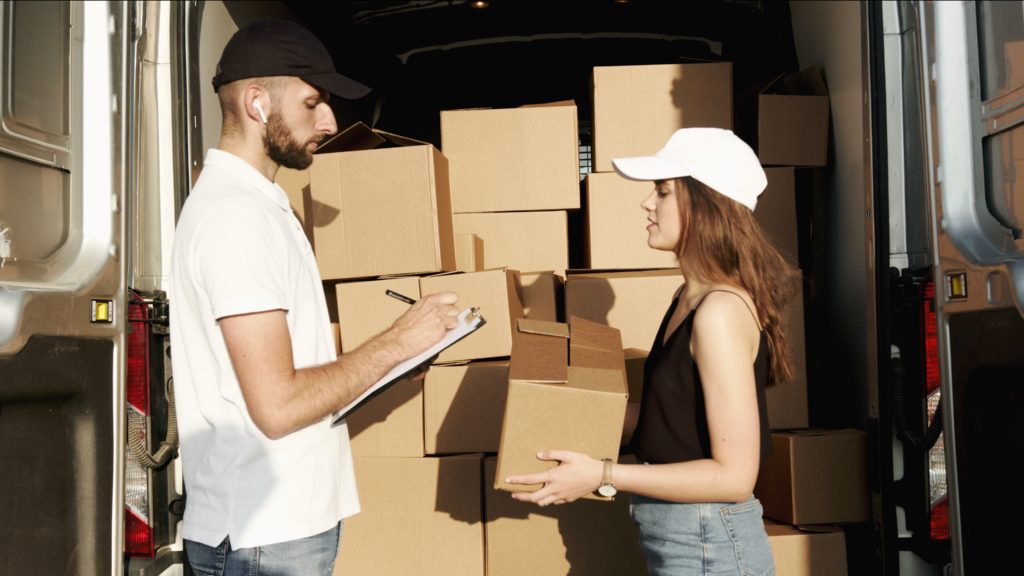 2. The COVID-19 Lockdown
Although the 2019 pandemic spelt doom for most industries, it facilitated the beginning of a thriving weed delivery industry. After Canada's federal government announced a stay-at-home order, cannabis consumers decided to stock up on the precious herb. Cannabis consumption increased during the pandemic for various reasons, including rising anxiety, the need for stimulation while working at home, isolation, among others.
Before the pandemic, government-owned weed dispensaries had exclusive rights to online cannabis sales and delivery services. However, they could not keep up with the numerous cannabis orders after the government declared the cannabis industry an essential service. Ultimately provincial governments allowed private sector stakeholders to offer deliveries giving rise to multiple licensed weed delivery services.
Although most municipalities continue to re-open after beating the third COVID-19 wave, the pandemic is uncertain. But what's clear is that the pandemic rubber stamped weed delivery services' vital role in a thriving cannabis industry.
3. Healthy Competition
Since government-run cannabis dispensaries had a monopoly over weed delivery services in almost all provincial jurisdictions initially, the stores were never too keen to meet consumer needs prompting some cannabis consumers to revert to the illicit weed market, potentially jeopardizing their health.
However, private licensed weed delivery services are customer-centric and take customer feedback seriously compared to their government counterparts. Factors like increased product variety and various delivery services helped endear weed delivery services, prompting a shift to the legal cannabis industry.
Private weed delivery service providers have friendlier shopping policies and prioritize consumer education to tap into new markets. Secondly, they also offer perks like bulk-purchase discounts and free shipping for orders above a specific amount. Therefore, weed delivery services thrive due to customer-centric business models that levelled the playing field by offsetting the illicit cannabis industry's dominance over delivery services.
4. Improved Access to Cannabis Products
After recreational marijuana use became legal in 2018, some municipalities opted out of hosting brick-and-mortar weed dispensaries within their jurisdiction, creating so-called "desert access" areas. Initially, cannabis consumers in these "desert access" areas had to go out of town to get weed. Alternatively, they could wait up to 5 business days for government-run stores to fulfil their orders.
None of the above options were viable, particularly for consumers needing medical marijuana for instant relief and those with limited mobility. Therefore, most consumers in such areas opted to utilize illegal weed delivery services. Thankfully, weed delivery services tapped into the "desert access" niche markets by offering consumers within the market niche convenience and safe products.
Second, doorstep delivery and professional practices like discretion allowed weed delivery services to reach consumers who value their privacy. Finally, the delivery services' consumer education efforts also allowed them to woo potential cannabis consumers who were merely curious about cannabis products.
5. Fast Delivery
Statistics show that consumers generally value fast delivery and would readily incur additional costs for expedited shipping. Before licensed weed delivery services were available, same-day weed delivery in Canada was a pipe dream, with orders taking at least three days to arrive.
However, despite the raging pandemic, weed delivery services have robust logistical structures to facilitate delivery between 30 minutes and two hours after order processing. Additionally, factors like delivery guarantees and order-tracking features give consumers peace of mind.
Consequently, the convenience factor keeps drawing cannabis consumers away from illicit delivery services toward licensed weed delivery services.
6. Cash Payments
Some weed consumers are apprehensive about using their credit and debit cards to pay for weed due to misconceptions around data privacy in the cannabis industry. However, most licensed weed delivery services prefer cash payments, so data privacy violation is a non-factor.
Conclusion
Licensed weed delivery services offer consumers the convenience they expect when shopping online. The service builds its success on meeting innate customer needs for high-quality services.