The health benefits of vaping over smoking are the most evident, but there are other advantages as well. Vaping marijuana allows you to distinguish different strains more clearly, provides you temperature control, and is generally more practical and unobtrusive. The majority of us are motivated by pleasure when we use drugs.
However, whichever the reason may be, pleasure or therapeutic relief and treatment, the rewards almost always come at a cost. Some danger of harm or compromise of personal health and safety should always be considered.
The largest risk of smoking pot is the smoke itself, whether you use herbal cannabis, oil, or resin, and whether you use it recreationally or medically.
Vaping's popularity has exploded in recent years. This has resulted in a rise in novel apparatus being developed to take advantage of enhanced portability and discretion, such as pocket-sized vaporizers that produce the same amount of vapor as larger devices but are smaller and more portable.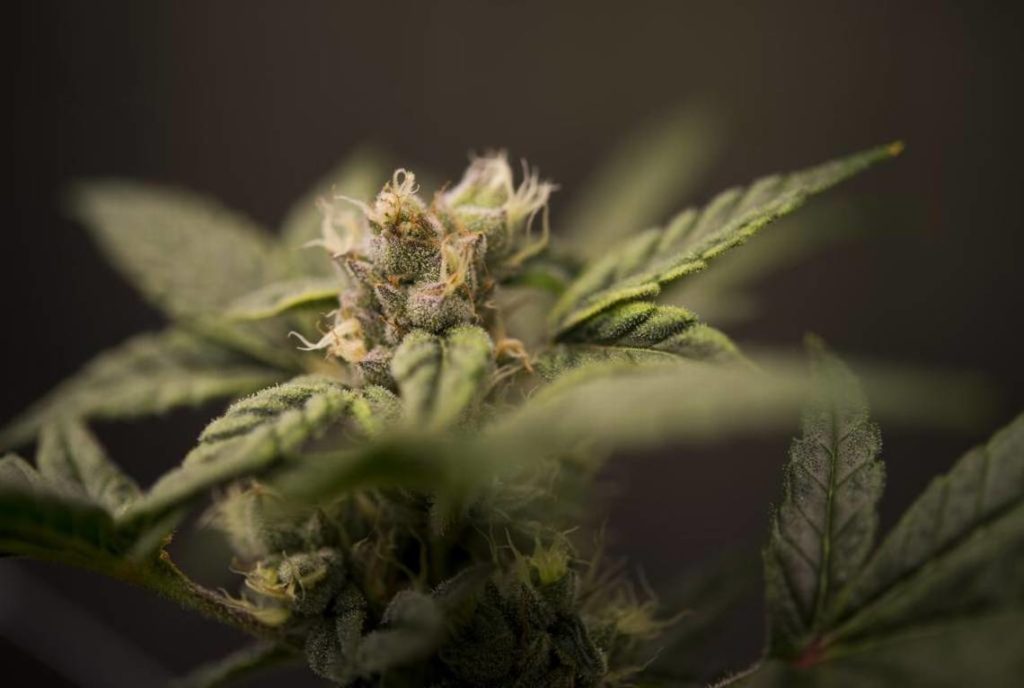 If you've been reading about cannabis in the news or in books, you've probably heard a lot about terpenes. As cannabis becomes legal in more parts of the United States, new cannabis strains hit the medicinal and recreational markets. The cannabis plant contains hundreds of compounds, the most famous being THC and CBD.
Terpenes, on the other hand, are what give cannabis its distinct aromas, flavors, and effects, and are produced in the cannabis flower's trichomes, which are the sticky, clear crystals you see. Cannabis has the most terpenes of any of the thousands of plants that contain them.
If you want to experiment with what flavors and aromas are most enjoyable, Leafly is an excellent resource for different strains and terpene profiles.
Today, users can benefit from the full spectrum of terpenes and the "entourage effect" and "whole plant medicine" with vaporizers like the Firefly 2+, without the irritation of traditional smoking.
The Firefly 2+ (Plus) has a stylish and luxurious design with some unique features too, made by the company Firefly Vapor.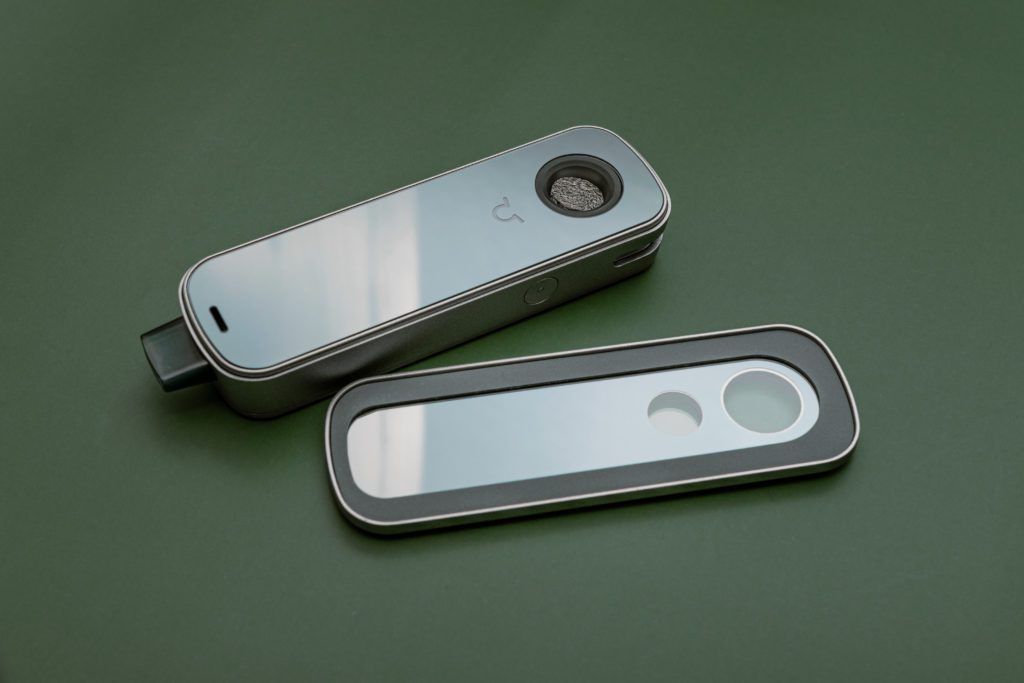 Amazing taste, big clouds and a really nice high
Vapes are defined by the quality of their vapor. This describes a device's vapor density, smoothness, flavor and temperature.
Firefly 2+ is a truly fantastic vaporizer with no buttons or menus, just touch-activated sensors on each side with outstanding vapor quality designed for plant enthusiasts which preserves the distinct flavor qualities of the dry herb. With a 30% boost in airflow, the device is a great companion for cloud chasers.
When it comes to multi-use vapes with tech features, this gadget is reasonably priced. Because of its dynamic convection heating technology, the vape delivers fresh, consistent, great-tasting vapor.
Technology is at the heart of the Firefly 2+ philosophy
Despite the vaporizer industry's recent technological advances, there are still just a few devices that can vape both flower and concentrates, and even fewer that can do both jobs well. The Firefly 2+ is a one-of-a-kind portable convection vaporizer that also doubles as an electronic pipe.
Because of its heating method, the air is prepared before passing through the material, protecting terpenes and cannabinoids while heating-up the content uniformly. The flavor of the vapor created is nearly unearthly, as it was in the previous generation.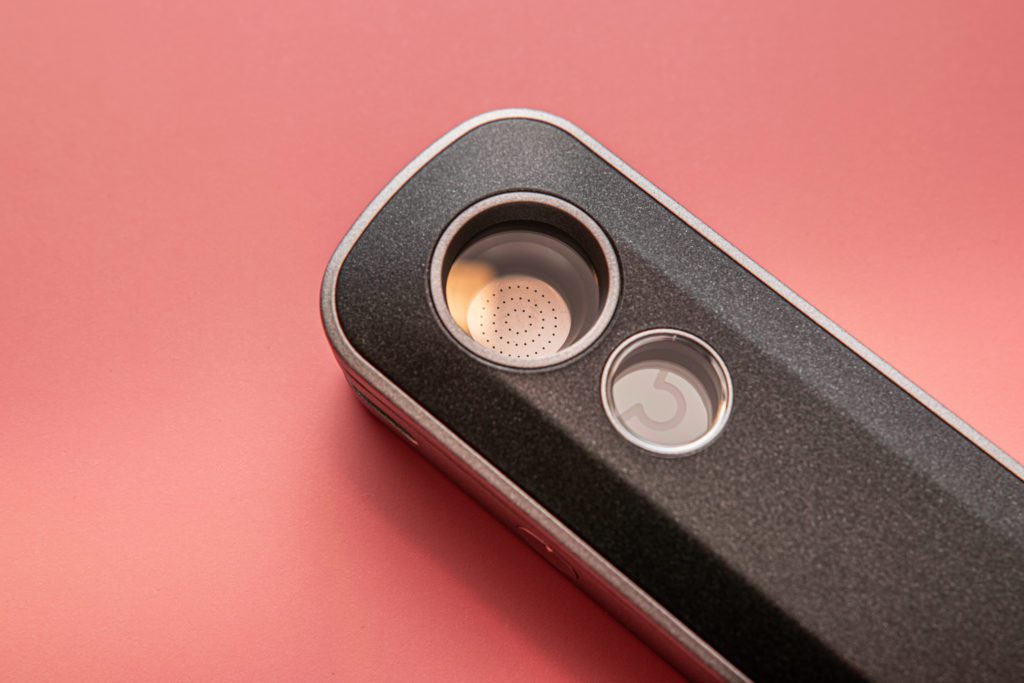 No other vaporizer allows you to experience such a wide range of herb flavor and aroma nuances, making it a great choice for genuine enthusiasts. The vapor efficiency is also high, making it one of the most efficient vaporizers on the market.
Temperature Settings and Heating Chamber
The device goes through a wide range of temperatures with each inhale to get the most out of your botanicals.
Different terpenes activate at different temperatures, which is the basis for the technology. This means that it's ideal to expose the product to a wide variety of temperatures to properly appreciate the flavors and potentially medicinal effects.
With dynamic convection heating technology, a borosilicate glass heating chamber and glass isolated air path for premium quality vapor that targets every sweet region in a single puff, the Firefly 2+ nails this notion. After each draw, the vape cools down, making it simple to adjust the dosage and get the optimum high.
With the Firefly 2+, you can go from room temperature to 500°F (260°C) in 3 seconds. The device has a default temperature of 400°F (205°C), but you can adjust it using the app to any temperature between 200°F and 500°F in 10-degree increments.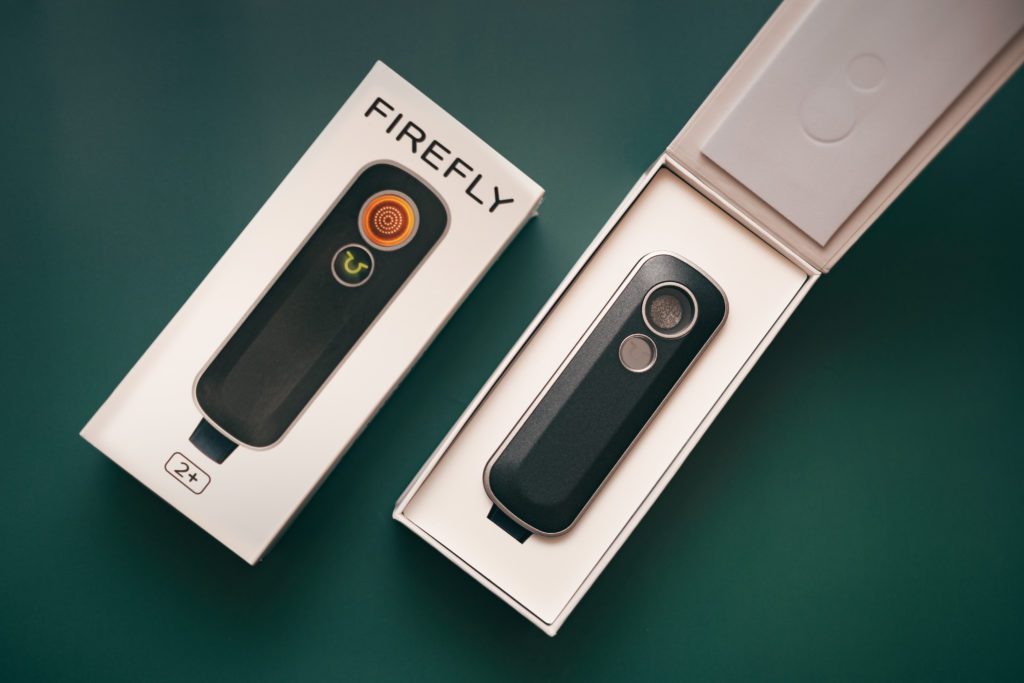 The material is only heated during the inhale; thus, the flower lasts longer and there is no waste. This feature makes the Firefly 2+ an excellent choice for micro-dosing, since it allows for modest dosages without overcooking the flower.
The Firefly 2+ heating chamber has an ember glow LED design that imitates the feeling of smoking a bowl.
Firefly On-Vape Temp Settings:
Ultra-Low (320°F) – (160°C)
Low (340°F) – (171°C)
Med Low (360°F) – (182°C)
Medium (380°F) – (193°C)
Medium High (400°F) – (205°C)
High (420°F) – (215°C)
Concentrate Settings (500°F) – (260°C)
Battery
The battery in the Firefly 2+ is the same as the second model, but because to a firmware update, it can vaporize for far longer on a single charge. The battery charges quickly (about 45 minutes) and takes around 20 minutes to reach 80 percent capacity. A fully charged battery will last for 5 or 6 sessions, giving you approximately 10 draws with each session.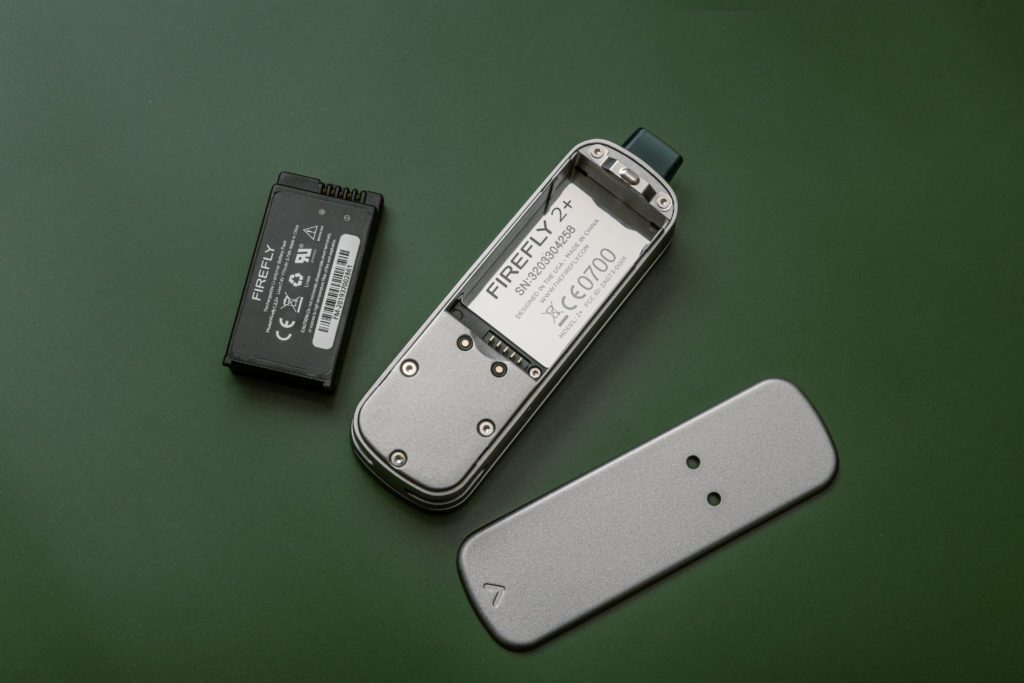 Don't think price, think reliability
This should go without saying, but a vaporizer should only be purchased from a reputable brand and from one of their approved dealers.
On marketplaces like Alibaba and E-bay, there are a lot of fake vaporizers. Some are made with low-quality metals or heat-resistant plastic around the heating element.
Getting a good vaporizer is the first step in avoiding health hazards when vaping dry herbs. While dry herb vaporizers are generally safe and effective, there are a few precautions to take in consideration to minimize any health hazards.
What's in the box
Firefly 2+ vaporizer
x1 Stainless Steel Concentrate Pad
x1 Rechargeable Battery
x1 Charging Dock
x1 USB-C 3.0 Cable
x3 Alcohol Wipes
x1 User Guide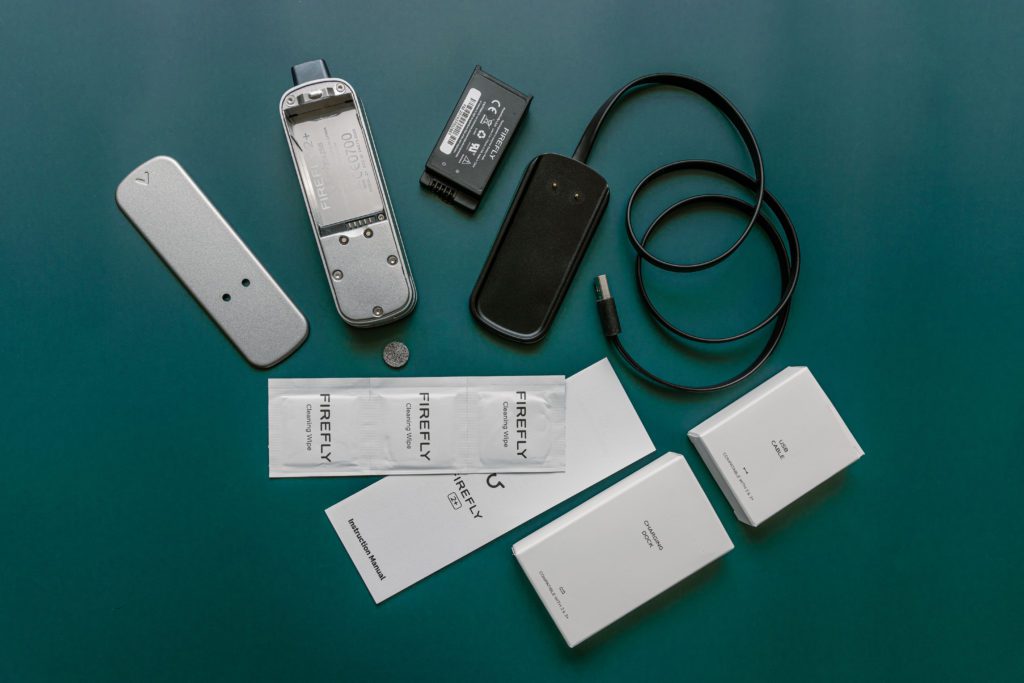 This vaporizer has been hailed as one of the greatest portable vaporizers on the market—and not just by random bloggers, but by well-known publications like Forbes and Wirecutter (the product review site of the New York Times).
The Firefly 2+ has undoubtedly made a sensation since its arrival. It's small, strong, and attractive. It is a well-made device. The materials used and overall build quality are surely up there. A touch lighter than expected but robust and excellent.
Thankfully, this pricey technology is housed in a tough magnesium alloy casing crafted from the same high-grade alloys used on NASA spaceships, so it's guaranteed that it will continue to function even after a few bumps.
The Firefly 2+ is the ideal companion for both indoor and outdoor use, and it can be taken and enjoyed wherever you go.
Black, jet black, gold, blue, oak, and zebra wood are just a few of the fantastic colors available for the Firefly 2+. There's something for everyone. Without a doubt, this is a vaporizer for connoisseurs.
You can buy the Firefly 2+ from our friends at TVape store (US – France), which supplied our review sample.
If you have questions about our vaporizer review, drop us a comment below.