Altered Conference is an international gathering of consciousness explorers from all backgrounds to take part in talks, workshops and rituals on the subject of psychedelics, conscious practices, and social issues facilitated by leading experts and researchers coming to drop jaws and bend minds on 3-4 November 2017 at the Essentis Biohotel, Weiskopffstraße, Berlin. Will you be there?  
We're delighted to offer Sociedelic readers 20% off tickets with the code SOCIEDELIC [tickets here]
Interview with Altered speaker and virtual reality pioneer Bryan Duggan
As Berlin gets ready for Altered Conference, Mary Knight from the Altered team gets trippy on virtual reality and psychedelics with AI developer Bryan Duggan. Duggan will be giving intrepid digital explorers the chance to play his latest virtual reality game, DEEP, at Altered, in a special, on-site installation.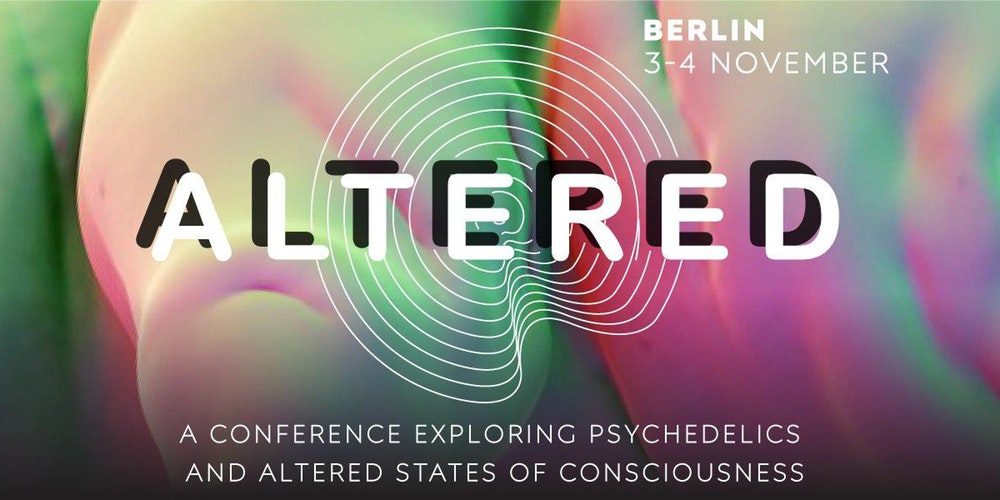 "Virtual reality can reveal to us aspects of our true nature. This can cause us to consider the nature of reality", says Bryan Duggan, lecturer in computer science and game development at Dublin Institute of Technology. Duggan's unique AI creations explore the idea that many elements of the psychedelic experience can be conveyed through immersive virtual reality.
In DEEP, the user wears a VR headset and a custom-breathing sensor and explores a beautiful mysterious underwater world. The breathing sensor allows the environment to respond to the player's breathing. Duggan has been working on DEEP for the last three years in collaboration with game designer Owen Harris, artist Niki Smit and musician Andy Mooney: a meditative VR game controlled by breathing in order to reduce symptoms of anxiety and mild depression.
"The project feels a little like deep sea diving. As you breathe in the real world, it transforms your breathing into buoyancy in the virtual reality experience. With DEEP, we wanted to build VR project that encourages people to explore deep yoga breathing to reduce anxiety and still the mind."
At Altered, Duggan will be talking about parallels between the psychedelic experience and virtual reality. "I'm looking forward to discussing the psychedelic experience from the perspective of Timothy Leary, Terence McKenna, Alan Watts, psychedelic scientists and others."
Before Terence McKenna died, he got to experience the first wave of virtual reality enterprises in the 90s. According to Duggan, McKenna did not want virtual reality to be seen as a substitute for the psychedelic experience – merely a safer way to have psychedelic experiences.
Ballasting this bridge between psychedelic and technological realms, an earlier immersive creation by Duggan, called Forms, is a virtual reality world entirely made from programming code. This is an idea that has a long history in computer science and in the study of biological systems. For example mathematician John Conway's famous Game of Life is based on the idea of a cellular automaton. It is essentially a 2D board with some very simple rules, from which amazing patterns and creatures begin to evolve.
"I am really intrigued about this idea of complexity emerging from simple rules. This is exactly what I explore in Forms, where everything is created from code, algorithms and maths. There are so many examples from the natural world and from physics, where this is the case. For example, consider the algorithmic nature of DNA encoding. In that way, virtual reality can show us the mathematical nature of reality."
Duggan derives his view on the psychedelic experiences from Timothy Leary's 1964 book, which describes the three phases of a psychedelic experience: the transcendence phase, the visionary phase and the return to game consciousness. Could this be the emergence of a formula for crafting a psychedelic experience in virtual reality?
"Some contemporary virtual reality projects attempt to convey psychedelic consciousness. For example stilling the mind, like meditation VR projects. Secondly, there is the visionary aspect: VR can convey – to people, to some degree – what the psychedelic experience looks and sounds like." He gives Robin Arnott´s project, Sound Self, as an example of a project that combines psychedelic consciousness with the psychedelic aesthetic. In Sound Self, Arnott tries to capture, what it looks like and feels like to have an LSD experience through virtual reality.
"In virtual reality we can become whatever we want," says Duggan, "we can basically become our thoughts."