Whether you have been smoking for a while or it's something you've just started doing during the pandemic, you might be wondering how you can safely get your hands on the supplies you need safely. Perhaps, you don't want to leave the house, or want to limit the amount of time you spend away from your home. The past year has taken a toll on everyone in one way or another, and you may be wanting to relax or do some escapism.
While there is a pandemic happening, it's important to follow good hygiene. So, it's a must not to share your supplies with other people, especially if you could be sharing saliva. Also, it's important to know if there are any potential risks smoking may have with COVID-19.
The pandemic has made a lot of things harder, or, in some cases, impossible to do, like going to a concert or travelling overseas. However, buying your smoking supplies doesn't have to be one of them.
Here are some tips to help you purchase your smoking supplies safely:
Order Online And Have The Items Delivered To You
During the pandemic, most people have been told to stay home, so now is the perfect time to start getting your supplies delivered straight to you because you'll limit your potential exposure to COVID-19. You can order from the comfort and safety of your home.
Since the start of the pandemic, online shopping in all areas has increased. One study found that 36% of US consumers were buying online in May, compared to 29% in April. Most people believe that online spending will keep increasing, even when physical stores start opening, because people want to stay safe and limit their risk of catching COVID-19. So, if you'd prefer to order online, you're not alone.
Order your goods in advance because with lots of people getting products delivered, it may take a few weeks for your order to arrive.
Research Different Methods Of Using
There are many ways you can smoke marijuana, such as through bongs or vaporizers, or by smoking it raw. You might want to do some research on what the effects and benefits are of the different methods. One may sound more appealing than another, or you may want to buy products for multiple methods.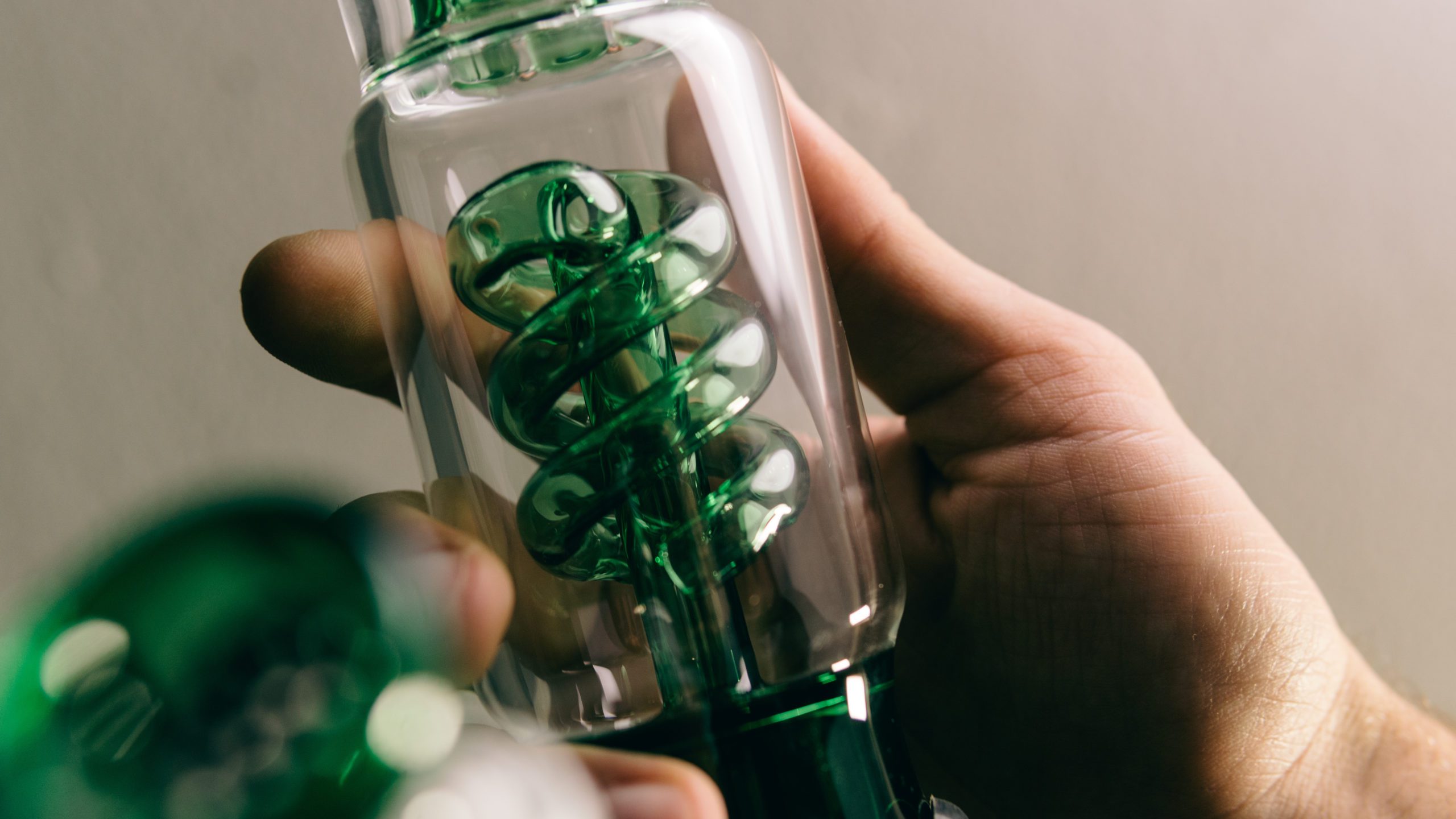 The water in bongs could filter any byproducts you'd rather not inhale, like tar. Make sure to change the water between smoking sessions. There are lots of different types you can buy. They come in different colors and designs. You might want a classic shape in your favorite color, or you might want an interesting shape, like an army tank. Bongs, and in particular glass bongs, allow you to take a bigger hit. So, if you're an experienced user or you want a super strong hit, perhaps, buy a class bong.
Try And Support Local
Small businesses have been hit hard during the pandemic. It was predicted that more than 15,000 stores could permanently close in 2020. If you're in a legal state and you're able to, you might want to shop locally to support small businesses around you. They may even offer a delivery service or curbside pick-up to limit person to person contact.
Here are other benefits to shopping locally:
Creates more local jobs
Reduces carbon footprint
Builds personal relationships with the staff
More personal service
Saves you extra costs, like the cost and time of travel
Do a quick search of shops in your area. Or, the next time you go for a walk, pay special attention to the stores around you. You might even notice some new shops.
Hallucinogenic Or Relaxing
Before buying anything, you'll need to decide whether you want to use marijuana as a hallucinogen or as a relaxer. The past year has been full of negative news with the effects the pandemic has had on the healthcare system, jobs, and restrictions. You might be wanting to find an escape. This may be achieved through using a THC (tetrahydrocannabinol). Cannabis contains around 12% THC on average. THC is what makes the brain experience the effects of marijuana.
If you're feeling overwhelmed and anxious, you might want to use CBD to help you relax. There is less THC in CBD (0.3% to be legal at a federal level in some states). One study showed that out of the 72 participants, 57 of them felt that CBD helped lower anxiety symptoms. As such, CBD might be able to help you relax before bed if you're finding it difficult to sleep at the moment or take the edge off during the day.
Research Prices
Your budget will play a big role in where you'll be able to shop and how much you'll be able to buy. Sitting down and working out how much you have to spend on supplies will help you know where you can shop to get the best deals.
Decide whether it's a one-off budget you need to work out or a budget for every week, month, or year. This may depend on how much you earn and how many supplies you want to buy. You might decide to buy one item every month or every six months.
You might like to do some research online to get an idea of the prices out there and choose one that matches your budget. Remember to include the delivery fee, if there's one.
Bulk Buy From A Wholesaler
To lessen your potential exposure to COVID, you might want to look for a wholesaler and buy in bulk. This could also save you money, depending on what and how you buy.
You might want to write a list of all the supplies you want or need for the next six months and decide to buy them all in one go, if you can afford. If you have friends who also want to buy some supplies, it might be a good idea to combine your orders. This way, it limits the amount of movement, one of you going to the store instead of both. Then, you could drop the items off at their house while wearing a mask and practicing social distancing, or they could just pick them up from your place.
If you buy marijuana in bulk, remember that it can go bad. The different THC percentages will determine roughly how long it'll last. Mold can start to grow, so ensure that you're storing it correctly, like in a glass jar with an air-tight lid. You also want to avoid putting them in the fridge as this can encourage mold to grow .
Try A Subscription
If you want to guarantee that you'll get new supplies regularly, a subscription could be a great option for you. You can choose what you'll get each time and if you want it to be delivered every month or every few months. You can choose one to suit your budget. Some start from as little as USD$9.99 and can go up to USD$100. The cheaper ones usually just have the basics, whereas the more expensive ones have a lot more in them as there's a wider variety of products. Often, with subscriptions, you end up saving money because the companies know that they have a guaranteed sale every month.
They'll be delivered at roughly the same time every month or so, which means you don't have to spend time thinking about what you want to buy, how much you want to spend, or when you'll find the time to go and buy supplies.
After placing your order, allow a few weeks for it to be processed and delivered.
Courier Service
Another way you can get your supplies without leaving your home is to use a courier service. Make sure to check if this is legal in your state. Be sure to use a courier service that's able to deliver the goodies that you're after. One way this differs from ordering online is that you won't have to wait as long. Once a courier has your order, they'll go to the shop for you, pick up what you ordered, and then deliver it right at your doorstep.
Have a quick search on the Internet to see if there's a courier service in your area and, maybe, give it a go.
Summing Up
Just because there's a pandemic going on at the moment it doesn't mean you have to go without your smoking supplies—there are safe ways you can still get them. You might find that subscription is the best method for you because you won't have to spend time or energy choosing and then getting your supplies; instead, the items will be shipped straight to your door every month. Or, you might realize that ordering online is your best bet. But, if you want to shop in physical stores, then you could buy in bulk to limit the number of times you have to leave the house.
There are lots of options for you to buy your supplies safely. Remember to do some research on the various purchasing methods, as well as determine how much you can afford to spend on smoking supplies.