CBD oil industry is growing rapidly with more and more manufacturers and retailers coming on the scene. The biggest question, however, is whether all those involved in this business are trustworthy. Well, like any other industry, there are a lot of scammers trying to rip off consumers with substandard CBD products. As such, you need to be on the lookout to avoid spending your money on something that might be harmful to your health.
Unfortunately, there are not many clear-cut methods of determining the best CBD brands. Every merchant in the market is claiming to provide high-quality products, and many consumers are easily swayed by such marketers. Thus, it should be in your best interest to know effective ways of identifying a good CBD product so you can always come up with a sound decision. Read on to find out more about these methods and how you can use them to find a top-quality CBD oil brand.
1. Find The Most Reputable Manufacturers
As earlier stated, the CBD oil market is full of scammers and untrustworthy manufacturers who are there to make money with no regards to the health of the consumers. Therefore, it's up to you to determine which products are ideal for your needs. This product is ideally derived from the cannabis plants, mostly the agricultural hemp. It can also be obtained from marijuana, and the effects will be, more or less, the same.
However, shadier manufacturers may use non-food-grade or non-agricultural hemp grown under questionable conditions. Why is it important to avoid these companies? Well, the hemp plant easily absorbs contaminants, such as metals, chemicals, and lead. Of course, this will end up in your CBD oil and you'll consume the pollutants. Not many countries have strict regulations governing the industry, hence the recklessness from such manufacturers.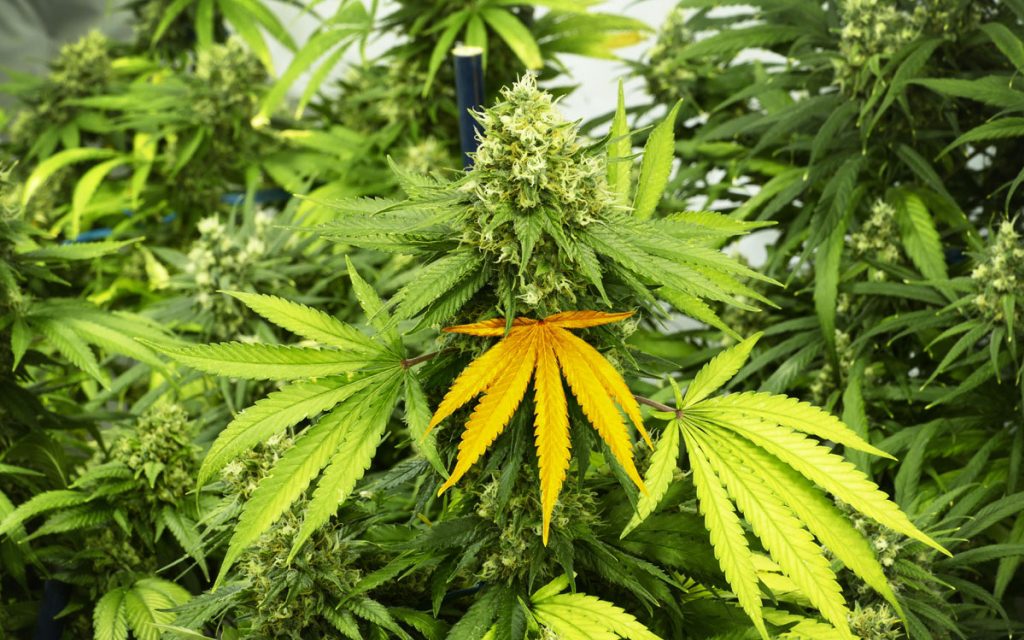 However, there's an option of choosing your manufacturers and suppliers from Europe as these countries have enforced strict regulations regarding hemp. As such, European manufacturers are forced to harvest their cannabidiol from high-quality plants. In addition, you can spot a genuine manufacturer from how they market their products. Reputable players, like synchronicityhempoil.com, are usually quick to mention the source of their CBD oil and the test results from third-party companies. Therefore, do your due diligence to determine the supplier you can trust. 
2. Check The Concentration Of CBD
Every hemp oil product comes with different concentration. Whether you prefer capsules or dropper bottles, the amount of CBD contained in them is usually indicated on the packaging. The concentration is displayed as actual amounts (in milligrams) or as a percentage of the whole product. Remember, every percentage is designed for a specific purpose, therefore, you need to find out the right amount you can use at a time.
If you're still at the early stages of consuming this oil, then it would be wise to start with small concentration. Of course, higher dosages will have more pronounced effects, but this might not be good for your health. The best way to go about it is to gradually increase the dosage after a few weeks. After some time, you'll be able to determine the best range of concentration that your body can accommodate while giving you the desired benefits of CBD oil.
3. Delivery Method
How is the product packaged? Does it come as a set of capsules or in a dropper bottle? You need to ask these questions and find definitive answers before making your final decision. Of course, delivery methods used may vary with companies and are down to personal preferences. Nevertheless, you'll find a wide range of companies that prefer to use dropper bottles over capsules.
Dropper bottles allow for an enhanced delivery through small dosages dropped under the user's tongue. It makes it a lot easier for the oil to be integrated in the body because it's in liquid form. In addition, it can be absorbed by the necessary tissues with a lot of simplicity as compared to other methods.
Another popular delivery technique is through the use of capsules, which is known to be the most discreet of all methods. Also, by choosing this option, it becomes a lot easier to control doses of CBD to be administered. Some people might also decide to go with vaporizers, which they'll use to inhale their CBD oil to enjoy its benefits.
All these methods will have pretty much the same final effect. The CBD oil and its substances will get to the desired destination and give the much-needed benefits. The main distinctive features between all the methods mentioned include convenience and accessibility. Although rare, a varying range of effects may also occur depending on the method and the manufacturer of your choice. To avoid making the wrong choice, it's wise to conduct some informative research on all the available delivery techniques. Having gathered the information, you can go ahead and choose the one that best fits your needs.
4. Understand Various Extraction Methods
Knowing how CBD is extracted will help you understand what's in the CBD oil. It may contain harmful contaminants that might prove quite risky for your health. Here are the three main techniques used to derive the oil from hemp plants:
Solvent Extraction Method
In this method, you'll need alcohol solvents for you to get high-quality CBD oils. Ethanol and butane are the most common players in this process, with the latter allowing targeted extraction of active ingredients.
However, the extracts from this method are not the purest. More often than not, you'll find traces of toxic compounds that can be harmful to your health. In addition, a lot of accidents have been reported due to explosions related to DIY solvent extraction techniques.
This is the simplest method of oil extraction and is quite inexpensive. It involves heating of the plant matter, dropping it in olive oil, and, then, separating the plant from the oil. Olive oil used in this process is perishable, so be careful not to mess up.
This involves the use of pressurized carbon dioxide and is considered the safest method on this list. It extracts the purest yields of CBD oil due to its properties. Under high pressure, the temperature of CO2 drops significantly, which makes it act like a solvent.
Inasmuch as it's a go-to method for those who want the purest of products, it oftentimes requires a lot of investment. As such, CBD oils extracted through this process are among the most expensive in the market.
5. CBD Crystals Or Full-Spectrum CBD
Another tip in choosing the right hemp oil is distinguishing between the two main types of CBD oil–full-spectrum and CBD isolate. The latter refers to CBD oils made from near-pure CBD crystals. They're often used in non-psychoactive cannabis therapy, which is beneficial in many ways. However, trends in recent years have been constantly moving towards the use of full-spectrum CBD for the same purpose.
Full-spectrum CBD oil contains other active compounds, such as terpenes, CBN, CBL, and any other substance that can slightly alter the operation of this oil. The reason why it's become the preferred option for cannabis therapy is the fact that these additional compounds offer a host of additional benefits.
Of course, the substances might have some side effects if you're using them for the first time. Therefore, make sure you get all the facts right before deciding on which hemp oil to choose for your specific needs. You'll usually find a note on the package stating whether the product is full-spectrum or CBD isolate.
6. Cost
Deciding on the best CBD oil for your needs can be very intimidating, especially when you bring in the financial side of things. Will you be able to afford the cost of every dosage in the long run? As you would expect, this is something that will vary from one manufacturer to the other. This is the first factor to consider when determining which is the best value for your money.
Although concentrated products are understandably quite expensive, they usually offer a great value for money. Their top concentration means the products can last a little longer than the other categories. Therefore, once you've established your ideal dose, you can try and switch to a higher percentage.
In the long run, you'll require a reduced amount for every dose. However, if you realize some strange changes, it would be wise to consult the nearest medical practitioner.
Conclusion
The CBD oil market is rapidly growing and becoming more popular across the globe. However, the industry is currently full of all sorts of sellers claiming to offer genuine products from reputable manufacturers. Having said that, it's imperative to take these claims with a grain of salt to avoid disappointments. Remember, not all companies deliver high-quality products and maintain that level of integrity. Make sure you do your research to determine the best brand that addresses your needs.
Once you've found the right manufacturer, determine your ideal concentration of hemp oil. In addition, find out which delivery method is perfect for you, not to mention the source of this product. When it comes to the financial part of things, it's down to you to make the right decision, while considering how much you can afford to invest in CBD oil.