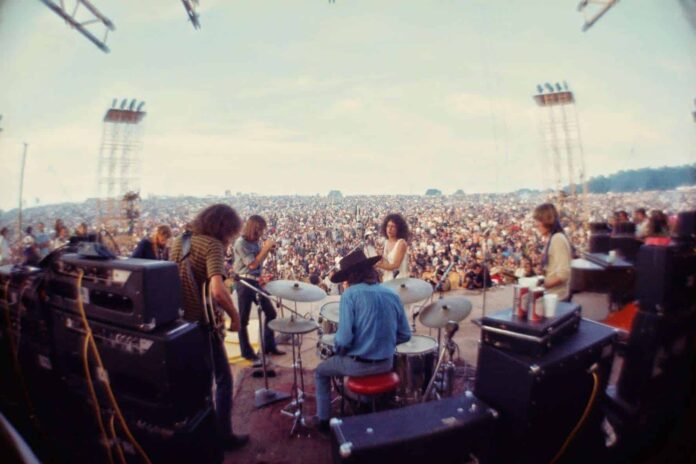 Psychedelic music (sometimes psychedelia) covers a range of popular music styles and genres influenced by psychedelic culture that attempted to replicate or enhance the psychedelic experiences of psychedelic drugs. It emerged during the mid-1960s among folk rock and blues rock bands in the United States and Britain.
In fact, there's a whole host of psychedelic bands that are all too frequently ignored; here are some of the genre's most inexplicably overlooked acts from the past 50 years. And since psychedelia is a huge, expansive category full of hidden treasures, be sure to add your favorite deep cuts in the comments.
The Warlocks
The Warlocks revolve around songwriter and guitarist Bobby Hecksher, and his six albums have included contributions from psych gods like Anton Newcombe of The Brian Jonestown Massacre and Sonic Boom of Spacemen 3 and Spectrum. The band has a pretty heavy discography, and there are a lot of great places to start, like the ironically sluggish "Cocaine Blues" (whose 11-minute video features a young, coked-out Rivers Cuomo) or sublime '60s pop outtake "Baby Blue." My favorite song of theirs is "Thursday's Radiation," which reads like a stadium version of Galaxie 500 and cuts like a knife.
The Telescopes
English group The Telescopes have made a lot of fantastic noise-rock in their almost 25 years of recording, and they're associates of both Bomp! and shoegaze holy grail Creation Records. A lot of their stuff is grungy and VERY loud, but in my opinion, they're at their best when they're dreamy. Their slower, druggier songs range from depressive epics like the "The Perfect Needle" to dream pop, with an occasional dash of bluegrass, as in "Celeste."The ecstatic "Flying" is, bar-none, one of the most beautiful songs I've ever heard.